Narendra Modi in South Africa: Can 'rainbow nation' be India's pivot to Africa?
PM Modi arrived in South Africa on Friday. His visit assumes significance as it is the first state visit by an Indian PM in a decade.
Prime Minister Narendra Modi arrived in South Africa on Friday. This is the second leg of his four-nation tour after Mozambique. His visit assumes significance as it is the first state visit by an Indian prime minister in a decade. The importance of the visit is also underlined by the fact that he is going to spend two days in the country, travelling across Pretoria, Johannesburg and Durban. The "rainbow nation" is a major cog in India's pan-African ties.
India and South Africa have historical ties
Modi has called South Africa an "important strategic partner, with whom our ties are historical and deep-rooted." Indeed, India , from the time of British rule, has been close to the African nation.
The fact that Mahatma Gandhi began his public life in a racially-segregated South Africa, and Africa's apartheid-era hero Nelson Mandela was inspired by India's non-violent freedom struggle stands testimony to the friendly relations between the two countries. India supported the African National Congress during its Apartheid-era struggle, while the party had an representative office in New Delhi.
Symbolically, Modi will undertake a train journey from Durban to Pietermaritzburg Station, where Gandhi was thrown off the train.
South Africa also boasts a strong 1.5 million Indian-origin population, whose ancestors arrived in the country around 150 years ago.
Since the end of Apartheid, bilateral relations have improved significantly. Prime Minister Modi has met his South African counterpart, Jacob Zuma, on a number of multilateral forums like Brics (at Fortaleza in 2014 and Ufa in 2015), the 2015 G20 summit in Antalya and the recently-held India-Africa Forum Summit in New Delhi.
Both nations enjoy buoyant economic ties
India's economic ties with South Africa are strong. South Africa is India's second largest trade partner in Africa, after Nigeria. Total trade between the two countries stood at $11.8 billion in 2014-15. Between 2014-15, India exported $5.3 billion worth of items from South Africa, while its imports stood at $6.5 billion in the same financial year. The trade deficit too is narrow - $1.195 billion. It is interesting to know that bilateral trade was just worth $3 million in 1992-93.
While Nigeria is the largest trade partner, most of the trade revolves only around oil. South Africa, on the other hand, is rich in many minerals. This has meant that Indian multinationals like Tata and Mahindra have significant interests in the country.
India, the biggest consumer of the yellow metal, mainly imports gold, but also steam coal, copper ores, and various kinds of minerals, while it exports vehicles and components thereof, transport equipment, drugs and pharmaceuticals, engineering goods, footwear, chemicals, textiles, rice, gems and jewellery among others.
India and South Africa are potential strategic partners

Both nations are claimant to be the next big "superpower" after the US. Both nations are part of several common international platforms. The BRICS which also includes Brazil and China is the one major platform through which both nations have deepened their ties.
Emerging engagements with a key African partner. PM @narendramodi and @SAPresident lead delegation level talks pic.twitter.com/9cKA29Xpf6

— Vikas Swarup (@MEAIndia) July 8, 2016
South Africa can be called India's gateway to Africa. The country is also important from the point of view of its political stability. While the rest of the continent has been constantly troubled by political instability, South Africa has by and large been peaceful and politically stable.
It is also an important part of the Nuclear Suppliers Group. South Africa — formerly a nuclear armed nation, before closing its nuclear program — is a also a rich source of uranium. India is claiming a position in the elite nuclear trade group. However, South Africa is reported to have objected to its entry since it is not a signatory to the Non-Proliferation Treaty. Its support is key for India entering the club.
India-South Africa ties: The way ahead
While the NSG snub might have played a dampener in the otherwise fledgling bilateral relations, there is immense scope for boosting ties between the two countries. Trade may become the biggest guiding force for India-South Africa ties. Bilateral trade is expected to reach $20 billion by 2020.
India is looking to expand its international footprint. With China already playing a lead role in Africa, it is time for India to catch up. The continent, especially South Africa with its strong India ties, can help it do so.
In the diplomatic game that is being played in Africa, the rainbow nation may well be India's pivot to Africa.
In that regard, Modi's four-nation Africa tour could be a game-changer for India.
Find latest and upcoming tech gadgets online on Tech2 Gadgets. Get technology news, gadgets reviews & ratings. Popular gadgets including laptop, tablet and mobile specifications, features, prices, comparison.
India
India has been ranked lower than its neighbours, including Pakistan (88), Nepal (73) and Bangladesh (75), in the global report released recently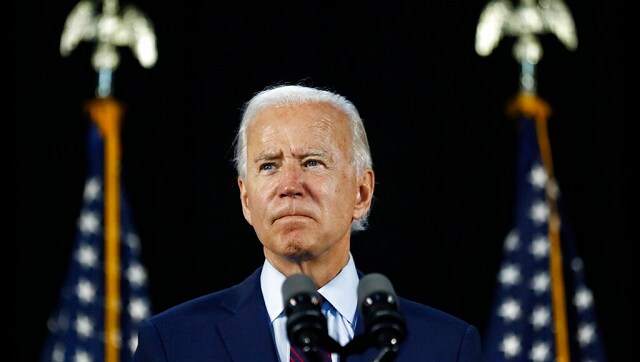 World
There is scant evidence for the defection of Democratic voters towards Trump, contrary to popular narratives that have surfaced in the media ahead of the 3 November presidential polls
India
This will be the prime minister's seventh address to the nation since he announced a country-wide lockdown in March to curtail the spread of COVID-19