MJ Akbar's visit to Karbala signals India's commitment to a stable, unified Iraq
The issue of Indians who had been taken hostage by IS in Iraq in 2014 will also find a mention in Akbar's talk with Foreign Minister Ibrahim Al-Eshaiqer Al-Jafari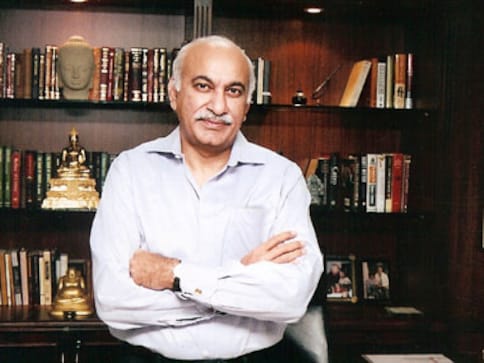 Minister of State for External Affairs MJ Akbar, who is on a three-nation West Asia tour (Lebanon, Syria and Iraq) from 17 August to 23 August, is scheduled to visit Iraq on Tuesday.
This official visit is an effort to strengthen bilateral ties with the West Asia region. Akbar's visit is significant because it comes at a time when the Islamic State (IS) has captured large parts of Iraq and Syria under its caliphate.
External Affairs Ministry Spokesperson Vikas Swarup said that the visit to these three important countries in West Asia is a "reaffirmation of India's deep interest in promoting bilateral relations as also in the peace and security in the region in its extended neighbourhood."
The issue of Indians who had been taken hostage by IS in Iraq in 2014 will also find a mention in Akbar's talk with Foreign Minister Ibrahim Al-Eshaiqer Al-Jafari, according to Swarup, who termed the terror outfit as the biggest "security threat". Swarup further said that the visit is expected to add further impetus to India and Iraq's bilateral engagement.
"Our time-tested, warm and friendly relations with Iraq are underpinned by historical and religious inkages, strong people-to-people contacts, our energy security quest and capacity-building cooperation. It will also provide an opportunity to meet other senior leaders of Iraq, including religious leaders, and to convey India's abiding commitment to the emergence of a stable, peaceful, united and democratic Iraq, which is in the interest of regional and global peace and security," Swarup said.
In Iraq, Akbar will visit the holy city of Karbala, reported The Economic Times. What's interesting is that Akbar, a Sunni Muslim, will visit Karbala, one of Shiite Islam's foremost holy cities, which derives religious significance from the Battle of Karbala where Prophet Muhammad's grandson and his troops were killed.
Tufail Ahmad in his lecture in Hyderabad touched on the various aspects of Islam, its various interpretations and permutations.
After Prophet Muhammad died, a war for succession began that later divided Muslims into two sects: Sunni and Shia. Except for the first caliph Abu Bakr, all three succeeding caliphs and twelve Shia imams were murdered. In fact, the Battle of Karbala was so bloody that after it most Shia imams were poisoned. Prophet Muhammad himself took part in 27 wars. Jihadi forces like the Islamic State were born in the times of early Islam itself, for example when the first caliph Abu Bakr took out his sword and threatened jihad against those Muslims who did not pay zakat (tax).
India and West Asia
Livemint, in a report, mentioned that Iraq is the largest supplier of crude oil to India, overtaking Saudi Arabia in June. A 2015 MEA report detailed that IOC is the single largest purchaser of crude from Iraqi crude procuring around 2,50,000 BPD.
While Indian exports to Iraq consist of agro chemicals, cosmetics, rubber manufactured products, paints, gems and jewellery, ceramics, manufactures of metals, machine tools, electrical machinery and instruments, transport equipment, electronic goods, handicrafts, cereals, sugar, tea, garments and pharmaceuticals, the MEA report added.
In an opinion piece in The Hindu titled Tilting towards the Saudis, Stanly Johny argued that India needs a "balanced West Asia policy", which has historically been multi-pronged. He further wrote that India, formerly a passive player in West Asia, took greater interest in the region after Manmohan Singh's tenure as prime minister with the former even appointing a special envoy for the region.
It is possible that Akbar's Iraq visit could've arisen out of a deputation of Shia representatives, who visited Prime Minister Narendra Modi and requested him not to limit his travel to Islamic countries to Sunni nations alone.
The BJP has also reportedly been trying to woo the Shia Muslims mainly in UP, Delhi, Kashmir and Gujarat, reported Economic Times. Modi has previously received "unlikely" support from the sect in Lucknow and Varanasi.
Speaking to Livemint, KP Fabian, former joint secretary in-charge of Gulf countries in the Ministry of External Affairs, noted that Akbar's Damascus visit "would demonstrate a sense of belief that it is still important to keep in touch with Bashar al-Assad and that it is safe for a foreign dignitary to go there".
The conflict in Syria along with the recent terror attacks in Western nations sees President Bashar al-Assad being opposed by countries like the United States, Saudi Arabia, and Turkey.
With inputs from PTI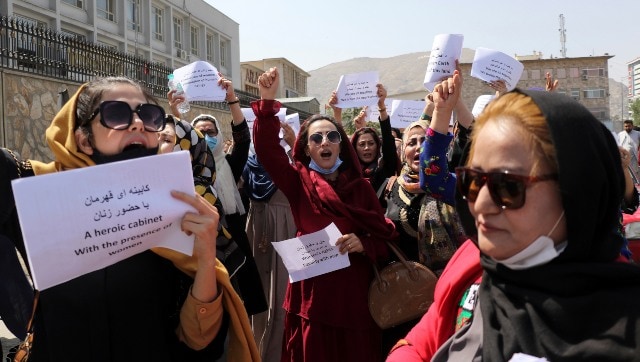 World
Recent controversial comments by Taliban leaders, like that of Hashimi, have exposed the Taliban's true nature as it ignores women, who make up half of the population of the war-torn country
World
A combination of war weariness, donor fatigue and a long list of other world problems has forced Syria, Yemen and other Mideast conflicts into a back seat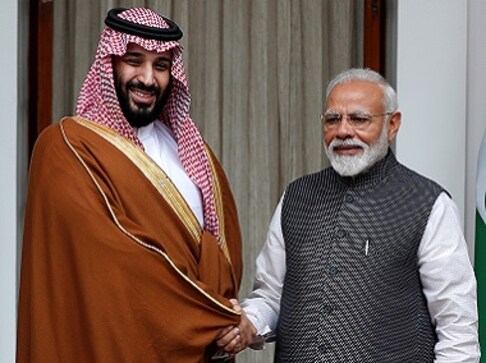 World
India's ties with Saudi Arabia, one of the world's leading oil producers and host to nearly three million Indians, have generally been on an upswing