Missing Malaysia jet: Pilot's viral 'electric fire' theory may also be wrong
The circular passage typifies a story where clues and theories come to light and are passed over or debunked — the stolen passports, the oil slick on the water, the seismic event, lithium batteries — leaving people still searching for both a jetliner and the truth.
Nothing has quite gripped public imagination the way the fate of Malaysian Airlines flight MH370 has in recent times. How, in the age of modern communication when for God's sake your emails are not safe from prying eyes, can an entire plane with 237 people aboard disappear?
The conspiracy theories have been seemingly endless. The plane was hijacked. It was flown off to an unknown location for reasons unknown. It crashed suddenly, nose diving into the sea before the pilots had time to send out a distress signal.
The circular passage typifies a story where clues and theories come to light and are passed over or debunked — the stolen passports, the oil slick on the water, the seismic event, lithium batteries — leaving people still searching for both a jetliner and the truth.
Which is probably why, a Google plus post by former pilot Chris Goodfellow - that was later published by Wired, has found so much traction. As far as theories go, this one is undoubtedly viral.
According to Goodfellow, the truth could be much simpler and less complex than originally thought. There was an electric fire onboard. The experienced pilot with no time on his hands, sought to divert the flight to the island of Langkawi:
The left turn is the key here. This was a very experienced senior Captain with 18,000 hours. Maybe some of the younger pilots interviewed on CNN didn't pick up on this left turn. 
Because if something happens you don't want to be thinking what are you going to do - you already know what you are going to do. Instinctively when I saw that left turn with a direct heading I knew he was heading for an airport. Actually he was taking a direct route to Palau Langkawi a 13,000 foot strip with an approach over water at night with no obstacles. He did not turn back to Kuala  Lampur because he knew he had 8,000 foot ridges to cross. He knew the terrain was friendlier towards Langkawi and also a shorter distance.
Take a look on Google Earth at this airport. This pilot did all the right things. He was confronted by some major event onboard that made him make that immediate turn back to the closest safe airport.
For me the loss of transponders and communications makes perfect sense in a fire. There was most likely a fire or electrical fire. In the case of fire the first response is to pull all the main busses and restore circuits one by one until you have isolated the bad one.
And what happened according to Goodfellow? This again, is simple:
What I think happened is that they were overcome by smoke and the plane just continued on  the heading probably on George (autopilot) until either fuel exhaustion or fire destroyed the control surfaces and it crashed. I said four days ago you will find it along that route - looking elsewhere was pointless.  
The post has been shared and reshared across not just Google Plus, where it has almost 2400 'plusses' (the equivalent of the Facebook like) and 1600 shares but thanks to the Wired article, is also making the rounds on Facebook and Twitter.  Many people have approvingly called it the only theory that actually makes sense. It seems to answer a lot of the burning questions that have been plaguing the public conscience such as why there was no distress signal, why the pilot suddenly made a left turn, and why there has been no sign of the plane for over ten days now.
He ends with praise for the pilot: "Smart pilot. Just didn't have the time".
But is the theory simple, or has it fallen over to the other side of the border - all the way to simplistic? Yes, according to Jeff Wise, a pilot (who by his own admission is one of the experts on CNN who have been discussing the missing plane).
In an article published on Slate, Wise says, "Goodfellow's account is emotionally compelling, and it is based on some of the most important facts that have been established so far. And it is simple—to a fault. Take other major findings of the investigation into account, and Goodfellow's theory falls apart.
According to Wise, Goodfellow falters on a number of factors. First, he says there is no way the pilots (or whoever was steering the plane) were unconscious before the plane reached Langkawi. "While it's true that MH370 did turn toward Langkawi and wound up overflying it, whoever was at the controls continued to maneuver after that point as well, turning sharply right at VAMPI waypoint, then left again at GIVAL. Such vigorous navigating would have been impossible for unconscious men"
Second, he says that the position of the plane at 8.11am, when a satellite received a ping from the jet, completely debunks Goodfellow's theory that the plane went down in the Indian ocean near Langkawi. "Without human intervention—which would go against Goodfellow's theory—it simply could not have reached the position we know it attained at 8:11 a.m". 
The Slate counter article has also begun to make its progress across social media, and in a matter of hours could well become as or more popular than the Wired one. In the meantime, someone else from somewhere else will probably come up with a theory that is even more compelling. And it won't stop just yet, because the public is hooked.
"When something like this happens that confounds us, we're offended by it, and we're scared by it," Ric Gillespie, a former US aviation accident investigator who wrote a book about Amelia Earhart's still-unsolved 1937 disappearance over the Pacific Ocean told the Associated Press. "We had the illusion of control and it's just been shown to us that oh, folks, you know what? A really big airliner can just vanish. And nobody wants to hear that."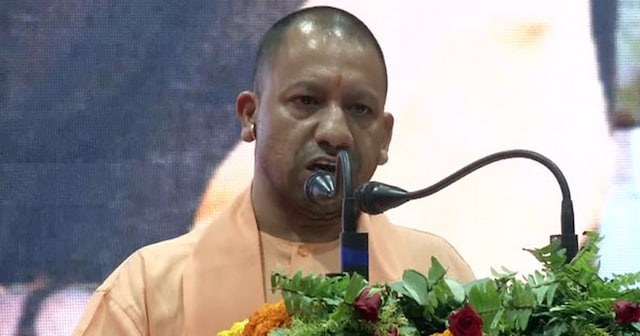 India
Kanpur Outer's SP Ashtbhuja Prasad Singh said a speeding bus hit a loader, which fell on the other side of the highway, while the bus also overturned and fell into a ditch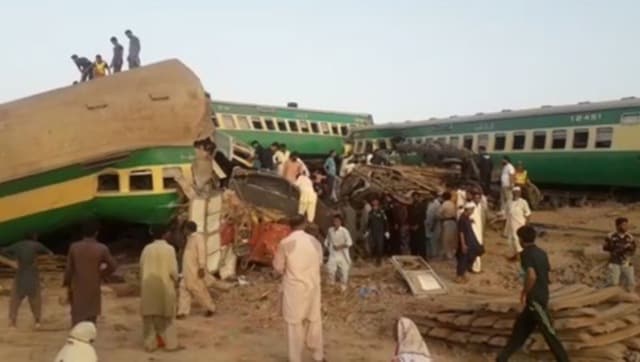 World
Sir Syed Express, headed from Lahore to Karachi, collided with the Millat Express after it derailed on the way to Sargodha from Karachi
Sports
Syria's seventh win in as many matches ensured they would be among the 12 teams competing in the next phase of qualifying for four confirmed spots from Asia in next year's tournament in Qatar. A fifth team from the continent could make the cut via an intercontinental play-off.