Missile Technology Control Regime is the first step for India's NSG membership
Six years after President Barack Obama initiated the project of India to become a member of four export control bodies, New Delhi on Monday joined the MTCR
Six years after President Barack Obama initiated the project of India to become a member of four export control bodies, New Delhi on Monday joined a 34-member Missile Technology Control Regime (MTCR).
MTCR is the first step for India's entry in the four export control bodies, including the NSG, the Wassenaar Arrangement, and the Australia Group. Entry into these four groups would end decades of denial of technology by the US and allow India to import high technology to build capability and become a suitable counter-weight to China.
The India-US nuclear deal signed between the then Prime Minister Manmohan Singh and US President George Bush ushered in the momentous change.
While the NSG is focused on stemming the proliferation of nuclear weapons, the Wassenaar Arrangement establishes lists of items for which member countries are to apply export controls. Member governments implement these controls to ensure that transfers of the controlled items do not contribute to the development or enhancement of military capabilities that undermine the goals of the Arrangement, and are not diverted to support such capabilities, according to the website of the US Department of Commerce.
The fourth group India seeks to join is the Australia Group formed in 1985 prompted by Iraq's use of chemical weapons during the Iran-Iraq War (1980-1988). Australia, concerned with Iraq's development of chemical weapons, recommended harmonisation of international export controls on chemical weapons and precursor chemicals. As the AG membership grew, it expanded its focus to include chemical production equipment and technologies and measures to prevent the proliferation of biological weapons.
Announcement about India's entry into MTCR was made after an agreement was signed by Foreign Secretary S Jaishankar that comes days after the disappointment over India's application to join the Nuclear Suppliers Group (NSG) vetoed by China. India joins MTCR, of which China is not a member, seen by many as a step forward towards joining other bodies.
There are reports that India's much-hyped attempt to join NSG might be taken up before December-end and that President Obama is keen on ensuring it before he leaves office of the US President in January 2017.
Membership of the MTCR requires India to comply with rules such as a maximum missile range of 300 km that seek to prevent arms races from developing. Admission to the MTCR would open the way for India to buy high-end missile technology, also making more realistic its aspiration to buy surveillance drones such as the Predator. Experts are divided whether US would sell armed drones to India as well given that they could be used against Pakistan.
MTCR's initial focus was on missile systems capable of delivering nuclear weapons. Later it was expanded to include the missiles and unmanned aerial vehicles (UAVs) which could deliver chemical and biological weapons.
MTCR, NSG, the Australia Group and the Wassenar Agreement have emerged as the leading forums of the global export controls system and are the oldest multilateral bodies for export controls. Most of the major suppliers of high technology or sensitive technology, mostly dual use in nature, are members of these regimes
A 35-member MTCR keeps a check on transfer of missiles and UAVs capable of carrying a payload of at least 500 kg over a range of at least 300 km. It also focuses on any equipment, software or technology that can enable a nation to produce such systems.
Though voluntary, membership of MTCR would help India to import technology, which otherwise might not be possible. This was one of the reasons cited by the US when it blocked India's efforts to get cryogenic rocket technology from Russia in 1990s.
Cryogenic rocket technology involves use of super cooled liquid fuels to produce massive amounts of thrust to lift heavy payloads into space. This technology was blocked by the US causing a setback to India's GSLV programme.
Frankly, membership of this club evokes confidence among countries like US who feel more comfortable to share technology that they might be scared of sharing without such membership. Under the US law, distinction is made between members and non-members, unlike other countries who are focused on what is being exported and what would be its end-use. By becoming a member of MTCR, non-US countries would be more comfortable selling high technology to India as US law treats MTCR members differently.
India started the process to join MTCR earlier this year when it agreed to join the Hague Code of Conduct that deals with ballistic missile non-proliferation arrangement.
But, opposition came from Italy which used a bilateral problem with India over the arrest of Italian Marines to block New Delhi's application. Release of the two Italian marines at the intervention of the Indian Supreme Court led Italy to drop its opposition and agree to the request of the co-chair, the Netherlands, that India be welcomed to the group.
Initiated in 2010 during Obama's visit, the joint statement issued at the end of his India trip said that after Indian entities had been removed from the US Department of Commerce's 'Entity List', the United States "intends to support India's full membership in the four multilateral export control regimes (Nuclear Suppliers Group, Missile Technology Control Regime, Australia Group, and Wassenaar Arrangement) in a phased manner… as the Government of India takes steps towards the full adoption of the regimes' export control requirements to reflect its prospective membership, with both processes moving forward together…"
India on its part has over the last 10 years made major changes in its domestic laws in keeping with the requirement of export control regimes. The Weapons of Mass Destruction and their Delivery Systems (Prohibition of Unlawful Activities) Act was in June 2005, fulfilling its obligations under UNSC Resolution 1540, which required UN member states to enact domestic legislation to better account for WMD materials and technology.
The list of items in India's Special Chemicals, Organisms, Materials, Equipment and Technologies (SCOMET) list, which controls the sale and trade of dual-use technologies, was upgraded to include those present in the NSG and the MTCR lists in July 2005 as well.
Now 18 years after nuclear tests by the Vajpayee government put India in the list of pariah states, New Delhi's excellent record on non-proliferation and growing strategic importance has led the country to join the first of the four exclusive groups.
India
Congress MPs Manickam Tagore, TN Prathapan, Jothimani and Ramya Haridas, after a warning by Speaker Om Birla, were suspended from Lok Sabha for the rest of the session for displaying placards and disrupting proceedings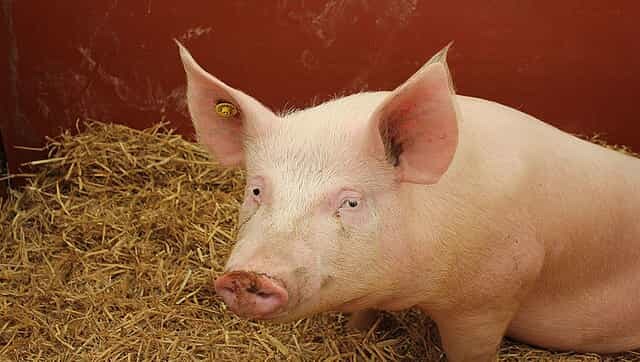 Explainers
The discovery raises hopes for a whole host of future medical uses in humans and could potentially lead to the lives of thousands being saved around the world. Experts and ethicists say the breakthrough could mean a need to update the definition of death itself
World
Meanwhile, following the White House announcement of al-Zawahiri killing, the US FBI updated its Most Wanted List on Monday showing Al-Qaeda chief as 'Deceased'.