Militarisation of Belt and Road Initiative: CPEC's real benefit for Pakistan, China is strategic rather than economic
Transparency on the economic benefits of CPEC to Pakistan and how the loans were structured is what Pompeo was seeking.
Four months ago, US secretary of state Mike Pompeo was queried on the likely US response to Pakistan's approach to the IMF for a $9 billion bailout package for its struggling economy. He made it clear that US support as a major stakeholder of the IMF was contingent upon Pakistan coming clean on the terms and conditions of the financing of the China Pakistan Economic Corridor (CPEC), a sub-arm of China's Belt & Road Initiative (BRI).
Transparency on the economic benefits of CPEC to Pakistan and how the loans were structured is what Pompeo was seeking. No surprise that we have heard little about the IMF bailout since then despite Pakistan prime minister Imran Khan having taken up the issue early in his tenure. It is yet early times and evidence of China's real strategic intent in investing heavily in infrastructure in Asian and African countries is only just emerging. The military impact in favour of China is obviously going to be much larger than the economic benefit that will accrue to the client states of the BRI; that remains a truism at least as far as Pakistan is concerned.
Pakistan's comparatively advantageous geostrategic location in South Asia is rarely quoted in Indian strategic circles; that its real estate in different ways is a potential boon to the neighbouring five major civilizations: Indian, Chinese, Central Asian, Persian and Arab. It's a question of who exploits it to advantage and to whom Pakistan denies that advantage. Denying India access to Central Asia through its territory is perceived as an advantage to Pakistan; just as providing Central Asian Republics access to the Indian Ocean.
However, the greatest advantage Pakistan can offer to any nation is to none else than China if direct overland access to the Arabian Sea is provided, ostensibly to carry containerised road-bound trade traffic and potentially transport energy through pipelines. That bypasses the circuitous and vulnerable sea lanes of communication (SLsOC) stretching from West Asia to Straits of Malacca and beyond.
It's what the CPEC is in theory and even Pakistan's economic community has little idea how it has been configured from the economic angle. Questioned on the cost-benefit of the project, which later included construction of a number of power projects and agricultural research institutions at a total outlay of $62 billion, the Pakistani responses have always been vague. With Pakistan currently in near economic ruin and facing a potential commencement of $4-5 billion debt servicing for CPEC from next year, it is now well entrapped in China's debt diplomacy.
This appears to have been a carefully orchestrated situation to bring the true intent of CPEC to the Pakistan leadership; something it cannot flinch from. Even without this coercive economic approach, Pakistan would have been a willing partner to align with China to mutual military advantage. The economic ruin has made it more compulsive for it with no real choice.
The current status of CPEC, or that in the next three to five years, is hardly likely to accrue any major economic benefit to Pakistan except the improvement of infrastructure. The economic viability of trade is limited. There are no energy pipelines in the offing and a railway is yet very far. However, the potential does exist with advancing science and technology, especially considering the seismically unstable terrain of CPEC.
It is with research in science and technology that China seeks to embed its military strategy and put itself at an advantage in comparison to other big powers. The West's obsession with West Asia will wane. The Pacific zone is already being contested by China and the Indian Ocean Rim is generally devoid of Western presence. This will afford China the potential to project power through forward presence in the Indian Ocean Rim (IOR) through client states that would be economically and militarily beholden.
In real military terms, what is emerging is the relatively greater naval advantage to China with its almost complete control of Gwadar. By providing eight additional submarines to the Pakistan Navy (PN), China's scope of domination of the Western Indian Ocean has enhanced manifold and logistics for the PLA Navy (PLAN) will be far simpler. The perceived Indian blockade of Pakistan's coastline in event of war could be jointly contested by PLAN and PN enhancing scope of Sino-Pak collusion in a domain other than the Himalayan region.
In conjunction with Hambantota port in Sri Lanka, a prospective port in Maldives (currently shelved), the China-financed Chittagong port expansion and the newly contracted multi-billion dollar sea port project at Myanmar's Kyaukpyu town, BRI will ultimately aid not so much in trade than in ensuring the PLAN's strategic presence in the Indian Ocean even as the US looks to India's greater role in the Indo-Pacific.
A much lesser known component of BRI is the central role Pakistan plays in China's Beidou satellite navigation system. Pakistan's so-called special relationship has allowed it access to the system's military service, allowing more precise guidance for missiles, ships and aircraft. Analysts believe that this cooperation is meant to be a precursor to Beidou's expansion to other BRI nations to end reliance on the US military-run GPS network that Chinese officials fear is monitored and manipulated by the United States.
This is also feared to be an indication of increasing amount of investment in harnessing the interest and eventual attraction of client nations in Chinese military and civil technology at rates far cheaper than the western defence industrial complex provides.
Pakistan, the flagship nation of BRI, thus far considered a frontline US state, has chosen to follow a path of resistance towards any acquiescence to Western demands on issues it considers strategically in its interest; the use of proxy hybrid war against neighbours, for example. Increasingly being removed from the roster of states who receive US largesse in terms of commercial and military assistance, Pakistan appears to have made up its mind to tie the knot of strategically linking itself with China to serve mutual interests.
China's interests appear hardly commercially viable but once alternative science and technology dangled before client nations is bitten, the scope could be enormous and competitive to the defence industrial complex of the West. Pakistan once again becomes the state to demonstrate this with deep cooperation in the field of military aviation. Expansion of cooperation on the JF-17 fighter jet is looked upon as an alternative to the US-built F-16 fighters.
Should India be wary? Given our extremely tardy procedures of acquisition, none too great a delivery in research and development in the defence field and the overall lack of willingness to change, Pakistan possibly dreams of overtaking Indian military capability. With increasing warnings from the Indian military establishment that dual front collusive threats have enhanced, India should not be dependent only on the diplomatic engagement with China and be content with the economic impoverishment of Pakistan as an assurance of its security.
These are extremely temporary situations which can be turned around very quickly. Pakistan's reluctance to pull back from the risky investment in proxy war, even in the face of its current economic crunch, is indicative of it confidence to eventually turn the corner. Long-term comprehensive military capability with dynamic strategic thought process appears to be the only answer for India.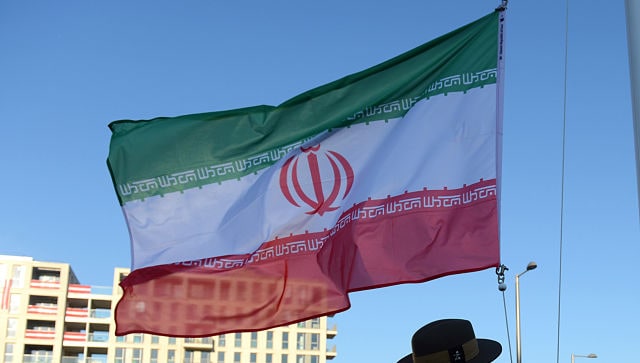 World
All sides are, at least publicly, hoping for a revival of the 2015 Joint Comprehensive Plan of Action, which saw Tehran drastically restrict its enrichment of uranium in exchange for economic sanctions being lifted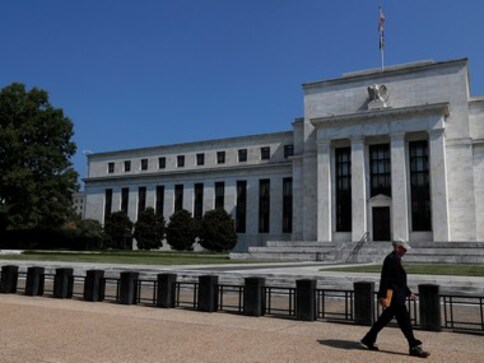 India
The Federal Reserve interest hike of 75 bps could trigger a churn in equity markets, cool off investor enthusiasm and further weaken the Indian currency against the Greenback
World
After the US Supreme Court overturned Roe vs Wade, women in conservative or swing states are worried prosecutors could request personal information from apps when building a case against someone who had an abortion