Michael Cohen's plea poses direct threat to Donald Trump, threatens to expose his involvement in 'catch and kill' scheme
The criminal campaign finance case against US President Donald Trump's former lawyer, Michael Cohen, revealed a complex, illegal operation to stifle sex stories and distribute hush money.
His name is Donald John Trump, but federal prosecutors have a simpler moniker for the 45th president: Individual 1.
Dry legalese and generic aliases could do nothing to tone down the tale of the scheme to protect Trump outlined in court documents on Tuesday. The criminal campaign finance case against the president's former lawyer, Michael Cohen, revealed a complex, illegal operation to stifle sex stories and distribute hush money. The documents also lay out new details about the involvement of Trump's real estate company.
Cohen's plea agreement and the details it revealed now pose a direct threat to the president, perhaps one even more damaging than the separate special counsel investigation examining whether the president's campaign coordinated with Russia to sway the 2016 election.
The colourful cast of characters depicted in documents includes a Playboy model and a porn actress who reported having sex years earlier with the married Trump; a tabloid executive who relished juicy scandals but also his own friendship with the candidate; and a lawyer eager at all costs to protect the interests of his star client. At the core of the intrigue is Trump himself, referenced obliquely but unmistakably as "Individual 1" — a man who prosecutors note, in formulaic but wry phrasing, began his bid "on or about 16 June, 2015."
Just two months later, as Trump stunned the political world with his rise, the chairman of a tabloid media company offered the campaign some assistance, the documents said.
The company agreed to flag for Cohen and the campaign unflattering, unpublished stories about Trump's relationships with women "so they could be purchased and their publication avoided," prosecutors said. The company eventually did exactly that, allowing for Cohen throughout the campaign to arrange for the stories to be bought and suppressed with the express purpose of "influencing the election." The strategy is known in tabloid circles as "catch and kill."
The company is not named in the court filings and neither are the women, but description matches that of American Media Incorporated (AMI), the parent company of the National Enquirer, and its chairman, David Pecker, a longtime Trump friend and ally. The timing and amount of the payments line up with those paid to porn star Stormy Daniels and Playboy Playmate Karen McDougal to buy their silence in the weeks and months leading up to the election.
Although the plan was in place nearly a year earlier, the first arrangement began in June 2016, weeks after Trump had clinched the Republican nomination.
McDougal, prosecutors allege, began attempting to sell a story of a sexual relationship with Trump in 2006 and 2007.
As promised, it didn't take long for Cohen to be notified — and to take action, promising to reimburse his tabloid friends for the purchase of her tale. That August, prosecutors allege, AMI struck a $150,000 deal with McDougal to buy her story, feature her on two magazine stories and publish more than 100 of her stories. "Despite the cover and article features to the agreement, its principal purpose, as understood by those involved, including Michael Cohen, the defendant, was to suppress Woman-1′s story so as to prevent it from influencing the election," prosecutors wrote.
The pattern repeated that October, this time with Daniels, who had her own story of a sexual relationship with Trump that she was prepared to tell in the National Enquirer.
In that case, Cohen and a lawyer for Daniels, whose real name is Clifford, negotiated a $130,000 payment to buy her silence.
According to the government, the deal nearly fell apart just weeks before the election. Cohen was slow in finalizing the payment and was warned that Daniels was close to completing a separate deal with another outlet to make her story public. Cohen received an encrypted telephone message from someone matching Pecker's description and from another top editor at the publication before agreeing to make the payment and calling Daniels' lawyer to finalize the arrangement, prosecutors said.
On 26 October, 2016, just weeks before the election, Cohen drew down $131,000 from a home equity line of credit he obtained by lying about his debt and cash flow. He wired funds to a lawyer for Daniels, falsely saying that it was for a "retainer," and soon after received copies of a signed confidential agreement with the actress.
Prosecutors allege that Trump Organization executives ultimately reimbursed Cohen for both the $130,000 hush money payment to Stormy Daniels and another $50,000 for "tech services" that Cohen had solicited on the Trump campaign's behalf. Prosecutors cited an email in which one unnamed Trump Organization executive told another to pay Cohen $420,000 out of "the trust," according to the indictment, disguising the money as payment owed to Cohen under a legal retainer agreement. "In truth and in fact, there was no such retainer agreement," prosecutors wrote.
For federal prosecutors who have spent months investigating the president's lawyer, the timing of the payments was no accident. They don't say specifically that Trump directed Cohen to make the payments — an allegation Cohen made in court. The documents do note that Cohen "coordinated with one or more members of the campaign." The money, the government says, was intended "to influence the 2016 presidential election."
The intent is essential to the government's case. Corporations are not permitted to contribute to campaigns and money intended to influence an election must be reported as a contribution. The money to Daniels and McDougal was not.
All told, Cohen pleaded guilty to eight crimes, including a campaign finance violation, tax evasion and making false statements to a bank. He could get about four to five years in prison at sentencing 12 December.
As for Trump, his personal lawyer, Rudy Giuliani, said there "is no allegation of any wrongdoing against the president in the government's charges against Mr Cohen."
It's true the Justice Department did not go as far as Cohen did in pointing the finger at Trump, but legal experts say the allegations bring the president closer into his associates' criminal conduct, especially if it can be established that he conspired with Cohen to knowingly violate campaign finance law.
"The president has certain protections while a sitting president, but if it were true, and he was aware and tried to influence an election, that could be a federal felony offence," said Daniel Petalas, a former Justice Department public corruption prosecutor. "This strikes close to home."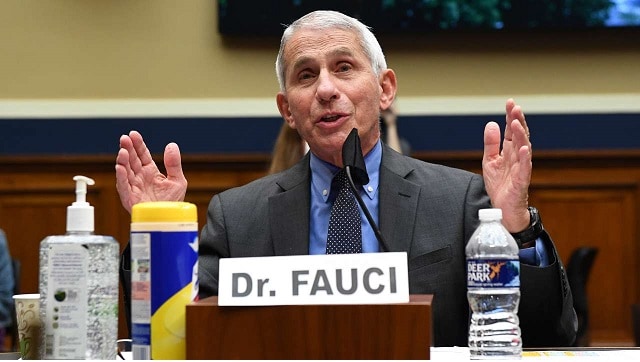 World
At the outset of the COVID-19 pandemic in February 2020, a seemingly frazzled Fauci wrote in an email: "This is White House in full overdrive and I am in the middle of it"
Lifestyle
Even as his jokes touch on politics, Jobrani says he feels whiplash from what he describes as all the material — and chaos — of the Trump presidency.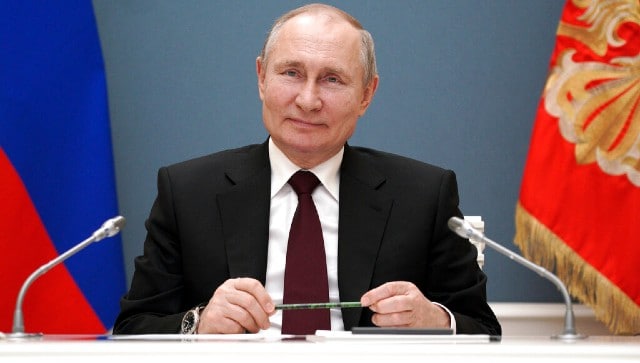 World
The treaty, which aimed to repair ties and smoothen bilateral relations between countries during and after the Cold War, was proposed in 1955 by then-US president Dwight Eisenhower