'Mian Sahib, you will have to resign': Imran khan asks Pakistan PM to step down after Panama Paper leaks
kistan's opposition leader Imran Khan on Sunday demanded the resignation of Pakistan Prime Minister Nawaz Sharif after 'Panama Paper' leaks which linked three of his children with offshore wealth
Islamabad: Pakistan's opposition leader Imran Khan on Sunday demanded the resignation of Pakistan Prime Minister Nawaz Sharif after 'Panama Paper' leaks which linked three of his children with offshore wealth and announced that he will launch an anti-corruption drive in the country.
Khan, the chief of Pakistan Tehreek-e-Insaf (PTI), addressed a massive rally in Islamabad to celebrate the party's 20th foundation day.
"Mian Sahib (as Sharif is addressed) you will have to resign," the cricketer-turned-politician said. Khan announced that he will launch an anti-corruption drive in the country with a rally in Sindh province on Tuesday which will be followed by another in Lahore.
He also rejected a probe commission announced by Sharif to investigate corruption charges against his family and others mentioned in the Panama leaks.
In 2014, Khan had launched protests in Islamabad to oust Sharif over electoral fraud. He said rampant corruption in the country forced him to form a political party 20 years ago.
"Although it has been two decades of my political struggle but I am still ready to spend another 20 years," Khan said. He also urged everyone to respect the rights of minorities and women after the murder of a Sikh provincial leader and his party by militants in Buner district.
World
Members of the China and Russia-led Shanghai Cooperation Organisation on Friday endorsed Iran's future membership of the bloc that already includes South Asian rivals India and Pakistan
First Cricket News
The Pakistan Cricket Board announced on Saturday that a special meeting of the Board of Governors (BoG) has been convened on Monday in which the PCB Election Commissioner Mr Justice (retd) Sheikh Azmat Saeed, will conduct the election and preside over the Special Meeting.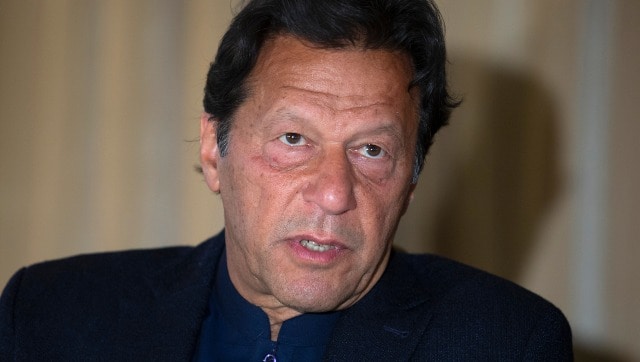 World
Khan also said that preventing women from accessing education in Afghanistan would be un-Islamic.