Merkel - No arms sales to Saudi until 'monstrous' killing cleared up
ORTENBERG, Germany (Reuters) - German Chancellor Angela Merkel on Monday called the killing of journalist Jamal Khashoggi in the Saudi consulate in Istanbul a 'monstrosity' and vowed to halt German arms exports to Saudi Arabia until the case is cleared up. Merkel decried what she called 'the monstrosity there in the Saudi consulate in Turkey' during a campaign rally in the town of Ortenberg, about 50 km northeast of Frankfurt. 'It must be cleared up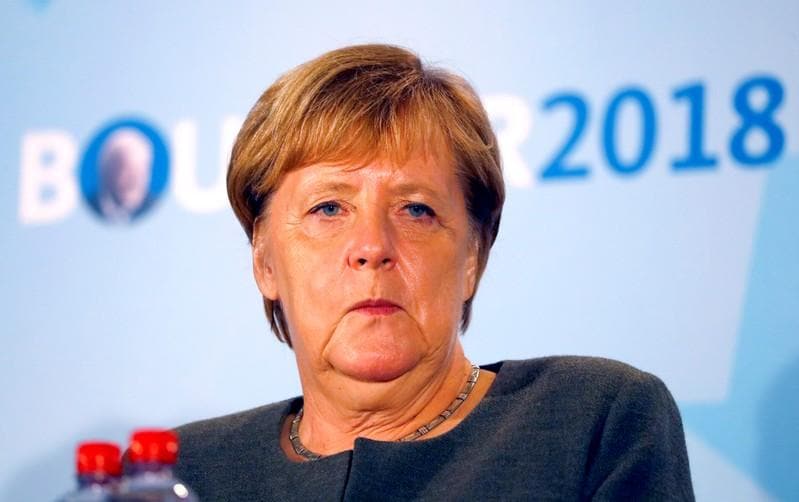 ORTENBERG, Germany (Reuters) - German Chancellor Angela Merkel on Monday called the killing of journalist Jamal Khashoggi in the Saudi consulate in Istanbul a "monstrosity" and vowed to halt German arms exports to Saudi Arabia until the case is cleared up.
Merkel decried what she called "the monstrosity there in the Saudi consulate in Turkey" during a campaign rally in the town of Ortenberg, about 50 km northeast of Frankfurt.
"It must be cleared up. As long as it's not cleared up, there will be no arms exports to Saudi Arabia. I assure you of that very decidedly," she said.
(Reporting by Andrea Shalal; Editing by Alison Williams)
This story has not been edited by Firstpost staff and is generated by auto-feed.
Find latest and upcoming tech gadgets online on Tech2 Gadgets. Get technology news, gadgets reviews & ratings. Popular gadgets including laptop, tablet and mobile specifications, features, prices, comparison.
World
By Jeff Mason WASHINGTON (Reuters) - U.S. President Donald Trump, facing the possibility of a cash crunch, said on Tuesday he would spend "whatever it takes" of his own money to finance his 2020 presidential campaign against Democrat Joe Biden if he had to
World
By Lisandra Paraguassu BRASILIA (Reuters) - Brazilian House Speaker Rodrigo Maia said on Tuesday that lawmakers are currently finalizing the text of a bill targeting those that finance "fake news" attacks on social media sites, adding that it could be voted on by the end of this year. The draft of the Brazilian bill was approved in the Senate on June 30, but the lower house created a working group to suggest modifications. Those changes will be finalized in two weeks, Maia said
World
DUBLIN (Reuters) - Ireland plans to allow the reopening of all pubs on Sept. 21, dropping a ban on bars that do not serve food, a senior minister said on Tuesday.