Men like Trump: US president's ban on CNN's Jim Acosta, absence at APEC Summit and Arlington mark odd week
Two things that Donald Trump did this week attracted huge attention from the world media — he tried to ban CNN reporter Jim Acosta from the White House and avoided the APEC Summit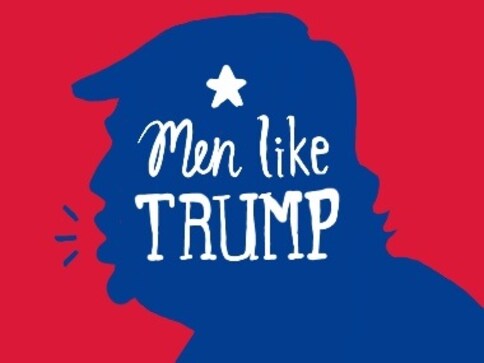 Editor's note: Men like Trump is a series of dispatches that tell of how a reckless president is steering the White House, and the manner in which his actions are fundamentally altering the office he holds. The writer, being a woman political journalist from India, now transplanted to the US, is in a unique position to observe the three aspects that are critical to defining this presidency: chauvinism, gunslinger politics, and immigration.
Two things that President Donald Trump did attracted huge attention from the world media — he tried to ensure that CNN reporter Jim Acosta did not enter White House again (at the time of writing, the White House has rolled back the ban on Acosta) and he avoided attending an Asia-Pacific Economic Cooperation Summit, where Vice-President Mike Pence and Chinese president Xi Jinping traded barbs, leaving the rest of the world dismayed.
Both acts of commission and omission are likely to have long-term repercussions. Besides this, there were also several colourful, but by-now-routine interventions by Trump, like an implicit joke on the sex life of a dead former justice at a ceremony to honour him, a vicious jab at US ally Pakistan — calling the nation "fools" — that was met with indignant discomfiture, yet-another-shotgun dismissal of a close aide, former attorney-general Jeff Sessions and a paraphrase of Democrat senator Adam Schiff's name to Schitt (to rhyme with the common term for excreta) for being bull-headed about investigation into the president's alleged Russia links.
He celebrated Diwali in the White House on 14 November and called it: "...a holiday observed by Buddhists, Sikhs, and Jains throughout the United States & around the world … to mark the beginning of the New Year". He added in the next tweet, "the Hindu festival of lights… very, very special people.."
Two elements over the past two weeks in the public life of the tempestuous US president have been extremely intriguing. Trump is himself aware of the fallout of his missing out on a traditional expression of gratitude to army personnel on Veterans' Day (11 November) when he was expected to lay a wreath on the Tomb of the Unknown Soldier at the Arlington National Cemetery, across the Potomac river from Washington, DC. Trump, who attended an event to honour veterans at Paris but missed another one in the same city to much criticism, faced a re-run on Veterans' Day as he stayed in the White House, but did not go to Arlington rousing anger among the American public, including a huge section of his own supporters, for not honouring the army as expected.
A social media post claiming that Trump was the first president in 56 years to not go to Arlington went viral. Fact-checker websites called this out and said besides Trump, former presidents Barack Obama and both George Bushes had missed out on the visit to Arlington, although mostly they did spend the Veterans' Day with army personnel at various bases.
Trump, though, was attacked rather harshly on Twitter for not visiting the cemetery, leading to him telling Fox News' Chris Wallace, who questioned him persistently in an interview, "I probably, you know, in retrospect, I should have. And I did last year, and I will virtually every year. But we had come in very late at night and I had just left, literally, the American Cemetery in Paris. And I really probably assumed that was fine and I was extremely busy because of affairs of state — doing other things."
Trump's near-apology indicates the seriousness with which the average American regards the military and the day to honour them. It is an extremely strong sentiment among both Republicans and Democrats, and they consider any criticism or belittling of their army as a slur on their nationalism, because, they affirm that their nation came into being due to the American War of Independence.
He tweeted, later, on 16 November: "To everyone here today who has served our Country in uniform, & to every Veteran & Military family across our land, I want to express the eternal gratitude of our entire Nation!" And in another tweet: "Last year, I signed the landmark VA Accountability Act to ensure those who mistreat our Veterans can be held fully accountable. Since my inauguration, we have removed more than 3,600 government employees who were not giving our Vets the care they deserve..."
The other intriguing incident over the past two weeks was the shunting out of now-former deputy national security advisor Mira Ricardel because First Lady Melania Trump was unhappy with her. Trump and Melania's marriage and the First Lady's rather unconventional ways have kept the American public and media interest constantly engaged. Melania has struck out on her own path and appears to be pushing the edges of what her role should be. She stayed with her son in New York till he completed his school year in the first months of the Trump presidency, unlike other First Ladies who tended to put their husbands first. And she has often taken a line contrary to Trump's, the most memorable being her visit to migrant children, who were separated from their parents at the American border due to her husband's hard line on immigration.
The recent incident over Ricardel, however, has confounded the American imagination, with everyone calling it "unprecedented". Unconfirmed reports state that Melania was unhappy with Mira over demands for seats on the First Lady's plane during her visit last month to African countries. Melania undertook the tour following an unguarded expletive-ridden comment by Trump about African nations which created an international furore. Several negative reports came in the American media including some rather unfair comparisons with the reception got by Melania's predecessor Michelle Obama, the first American First Lady of African descent.
It is said that Melania felt that many of the negative reports, particularly those about her exorbitant hotel bills, were leaked by or sourced from Ricardel, who had a confrontation with the First Lady's staff about the seating arrangements. The result was, weeks after the visit, the First Lady's office issued a statement via spokesperson Stephanie Grisham: "It is the position of the office of the first lady that she [Ricardel] no longer deserves the honour of serving in this White House". Within 24 hours, Ricardel was moved out of her post and has still not got an alternate posting, although Trump spoke words of praise about her.
The incident has altered the perception of Melania as a reluctant First Lady and it is now being said that she has begun to wield the power that the post normally carries. Till now, Melania's actions were overshadowed by those of Trump's daughter Ivanka, whom the American media initially dubbed "the real First Lady." Still, there is a section of the public that feels that this might be an act of pique from Melania and not a real assertion of power. It has, however, opened up an interesting view into the power equations in Trump's life.
The issues of the killing of Washington Post columnist and Saudi Arabian journalist Jamal Khashoggi and the approaching migrant caravan continued to generate interest, though not to the frenzy pitch that it had reached before the midterm elections on November 6th that threw up a Democrat-controlled House of Representatives and a Republican-controlled Senate. The mixed bag of results had Trump claiming victory and abusing his Democrat opponents and the media, whom he persists in calling "Fake News Media". There are reports that the CIA has said that Khashoggi was killed at the instance of Saudi crown prince Mohammad Bin Salman (MBS to the American media) but Trump, whose son-in-law Jared Kushner is said to be close to the Saudi royalty, has said this has not been confirmed.
The caravan of around 4,000 migrants seeking refuge in the US has been halted at the Mexican town of Tijuana. And Trump triumphantly tweeted: "The Mayor of Tijuana, Mexico, just stated that 'the City is ill-prepared to handle this many migrants, the backlog could last 6 months'. Likewise, the US is ill-prepared for this invasion, and will not stand for it. They are causing crime and big problems in Mexico. Go home!" He followed this one up with: "Catch and Release is an obsolete term. It is now Catch and Detain. Illegal Immigrants trying to come into the USA, often proudly flying the flag of their nation as they ask for US Asylum, will be detained or turned away. Dems must approve Border Security & Wall NOW!"
World
Casting herself as a younger, fresher alternative to the former president, Haley has been hinting at a possible run for weeks, posting a video on social media declaring that America is ready for 'a new generation' of leadership
World
The US military on Saturday shot down a suspected Chinese spy balloon off the Carolina coast after it traversed sensitive military sites across North America
World
Trump and his allies hope the events will offer a show of force behind the former president after a sluggish start to his campaign that left many questioning his commitment to running again