Melania Trump is well; media has been 'so unfair and vicious', complains Donald Trump
US President Donald Trump is complaining about media reports questioning the first lady's recent absence from public view. Trump says the press has been 'so unfair, and vicious.'
Washington: US President Donald Trump is complaining about media reports questioning the first lady's recent absence from public view. Trump says the press has been "so unfair, and vicious."
Trump tweeted Wednesday that during Melania Trump's recovery from a medical procedure: "they reported everything from near death, to facelift, to left the W.H. (and me) for N.Y. or Virginia, to abuse."
He adds: "All Fake, she is doing really well!"
Mrs. Trump recently spent five days in the hospital following a kidney procedure and stayed out of sight for more than three weeks before re-emerging at a private White House reception Monday.
Mrs. Trump will join the president for a briefing at Federal Emergency Management Agency headquarters Wednesday. It would be her first appearance outside the White House since May 10.
After more than three weeks out of the public eye, the first lady strolled into a White House event Monday for military families and swept away the wild speculation that she was incapacitated or had otherwise vanished.
The White House did not allow journalists to cover the Gold Star event out of respect for the families, which meant Mrs. Trump was seen in person only by the 40 or so families and administration officials who attended. Others had to keep an eye on social media.
Video posted on Twitter showed the first lady, who wore a black sleeveless dress and her trademark stilettos, strolling into the East Room accompanied by President Donald Trump. He showed her to a front-row seat across the aisle from Vice President Mike Pence before heading to the microphone.
"She looked beautiful," said retired Sgt. 1st Class Diana Pike. Pike's son, Chief Petty Officer Christian Pike, of Peoria, Arizona, died in 2013 from injuries suffered in Afghanistan. "She just looked so beautiful."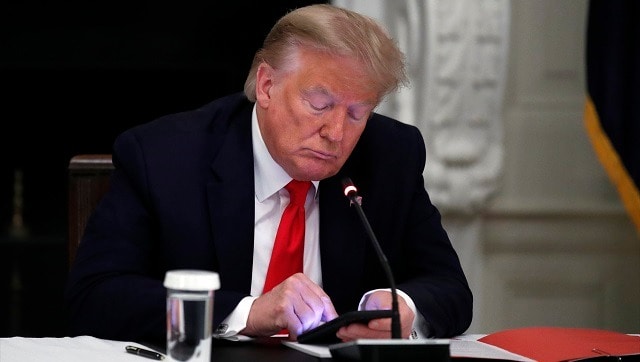 News & Analysis
If the board rules in Trump's favor, Facebook has seven days to reinstate his account; if it upholds Facebook's decision, Trump will remain "indefinitely suspended."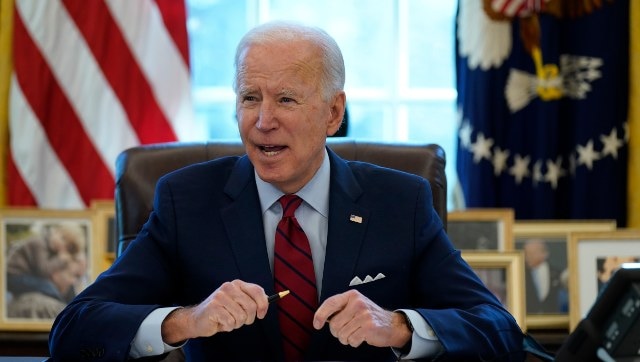 World
When the US claims moral leadership and professes to be a normative superpower, then it must defer to its moral obligations or else risk the unraveling of its power
science
In a preview of the discussions, Blinken said, "We won't trade shots in arms for political favours. This is about saving lives."