Meet the key figure behind Donald Trump's deregulation scheme: Indian-American Neomi Jehangir Rao
Indian-American Neomi Jehangir Rao has emerged as a key figure behind US president Donald Trump's deregulation scheme
Washington: Indian-American Neomi Jehangir Rao has emerged as a key figure behind US president Donald Trump's deregulation scheme.
Delivering on his presidential campaign promise, Trump had, early in his presidency, put out an order which said that for every one new regulation, two old regulations must be eliminated.
In the first year, the Trump administration has eliminated 22 regulations for each new one, which would result in savings of $8.1 billion in present value.
In recognition of her contribution, Trump handed Rao a pair of gold scissors which the president used to cut the red tape between two stacks of paper, one representing regulations of today (about 6'3'') and other those of the '60s (shin high) during a programme in the Roosevelt Room of the White House.
Rao assumed her current position as the head of the White House's Office of Information and Regulatory Affairs on 18 July, 2017.
In an interaction with the White House reporters, Rao said many commentators have suggested there is a link between these reform efforts and economic growth. "I think one of the advantages of what is happening now is that individuals and businesses aren't fearing the constant perpetuation of new regulatory burdens without any notice or due process," she said.
"From my perspective, a lot of this is linked to individual freedom," she argued, adding when the government is interfering less in people's lives, they have a greater opportunity to pursue their goals.
Rao had recently accompanied Ivanka on her India trip.
World
The World Health Organisation in no uncertain terms makes it clear that masks should be used as part of a comprehensive strategy of measures to suppress transmission and save lives.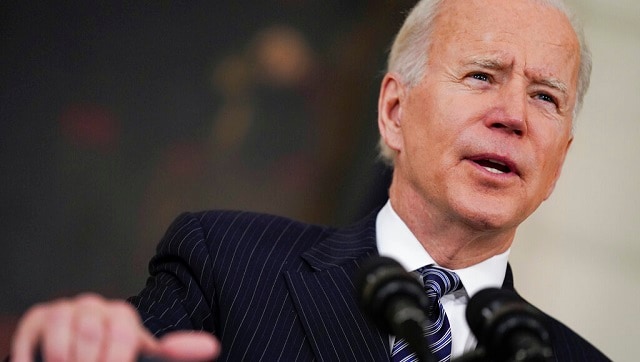 World
Biden said the US military will continue to assist Iraq in its fight against the Islamic State, and the security relationship will be focused on training and intelligence-sharing
World
It may signify a vast expansion of China's nuclear arsenal — the cravings of an economic and technological superpower to show that, after decades of restraint, it is ready to wield an arsenal the size of Washington's, or Moscow's