Measles cases in U.S. surge nearly 20 percent in early April, CDC says
(Reuters) - The number of confirmed cases of measles in the United States this year jumped by nearly 20 percent in the week ended April 11 in the country's second-worst outbreak in nearly two decades, federal health officials reported on Monday. As of April 11, the U.S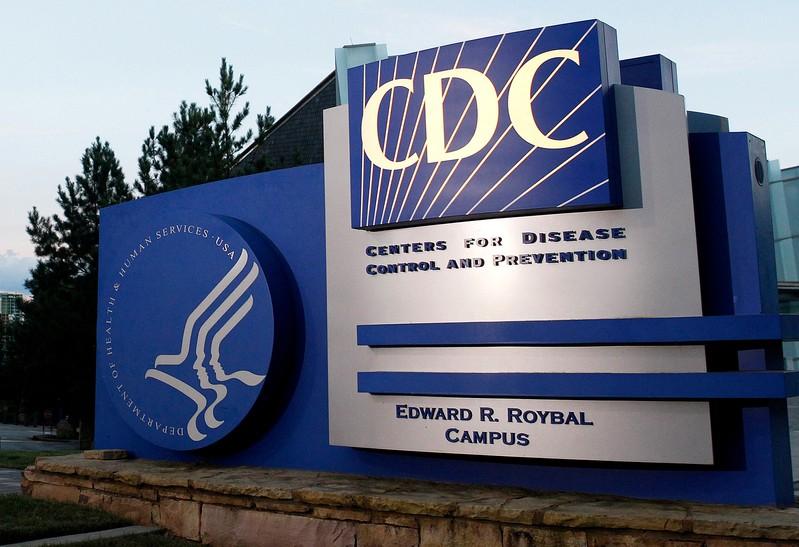 (Reuters) - The number of confirmed cases of measles in the United States this year jumped by nearly 20 percent in the week ended April 11 in the country's second-worst outbreak in nearly two decades, federal health officials reported on Monday.
As of April 11, the U.S. Centers for Disease Control and Prevention (CDC) recorded 555 cases of the disease since the beginning of the year, up from 465 cases confirmed by April 4. The cases were found in 20 states spanning the country.
The measles virus is highly contagious and can lead to deadly complications, particularly in children. The CDC report did not say whether there have been any fatalities.
The U.S. outbreak is part of a worldwide rise. The World Health Organization reported on Monday that global cases had risen nearly four-fold in the first quarter of 2019 to 112,163 compared with the same period last year.
A growing and vocal fringe of parents in the United States oppose measles vaccines believing, contrary to scientific evidence, that ingredients in the vaccines can cause autism or other disorders.
The United States declared that measles had been eliminated from the country in 2000, meaning the virus is no longer present year-round. But outbreaks still happen each year, typically when unvaccinated people travel to the country from parts of the world where the disease is still common.
New York City has recorded at least 285 cases of measles since October, according to local health officials, the large majority among members of the Orthodox Jewish communities in Brooklyn.
Mayor Bill de Blasio declared the outbreak a public health emergency last week and ordered unvaccinated people in the affected parts of Brooklyn to get the vaccine or face a fine. It is the worst outbreak seen in the city since 1991, the mayor said.
Most of the Brooklyn cases are among children. Several people had to be hospitalized but no fatalities had been reported as of last week.
New York health officials said the Brooklyn outbreak was caused by an unvaccinated child returning from a trip to Israel, which is also grappling with an outbreak.
Health officials say they have seen anti-vaccination pamphlets containing misinformation being distributed in the affected parts of Brooklyn.
Another outbreak has hit Orthodox Jewish families in New York's Rockland County. Officials there banned children not vaccinated against measles from public spaces last month.
That order was overturned by a state judge, a decision being appealed by Rockland officials.
(Reporting by Tamara Mathias in Bengaluru and Jonathan Allen in New York; Editing by Anil D'Silva and Bill Trott)
This story has not been edited by Firstpost staff and is generated by auto-feed.
Find latest and upcoming tech gadgets online on Tech2 Gadgets. Get technology news, gadgets reviews & ratings. Popular gadgets including laptop, tablet and mobile specifications, features, prices, comparison.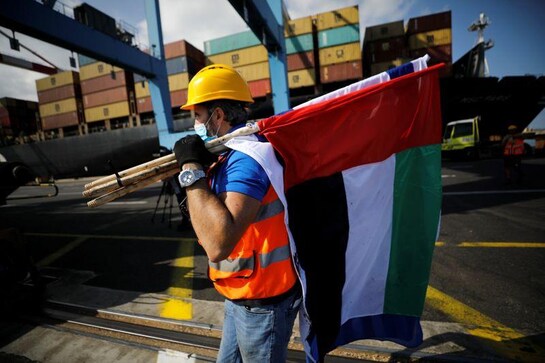 Business
By Rami Amichay HAIFA, Israel (Reuters) - The ship-to-shore crane paused above the cargo ship just arrived from Dubai, then set its load down on the pier in Israel.
Business
By Noor Zainab Hussain, Carolyn Cohn and Ludwig Burger LONDON/FRANKFURT (Reuters) - The world is racing towards a vaccine in record time, stirring public concerns about safety to the extent that nine leading developers have felt compelled to issue a pledge to uphold scientific standards and testing rigour. Yet, while more than 40 experimental COVID-19 vaccines are being tested on humans, the insurance companies with decades of experience in assessing the risks of clinical trials don't see anything to be unduly concerned about.
Business
By Huw Jones LONDON (Reuters) - The European Union's securities watchdog said it expects to make a statement soon on where shares listed in the bloc must be traded after Britain's full departure from the European Union in December.