MEA hopes new Pakistan govt helps build 'terror-free South Asia', says India desires peace with neighbours
After his PTI won the Pakistan elections, Imran Khan had said he government would try to resolve all disputes with India, including the 'core issue' of Kashmir.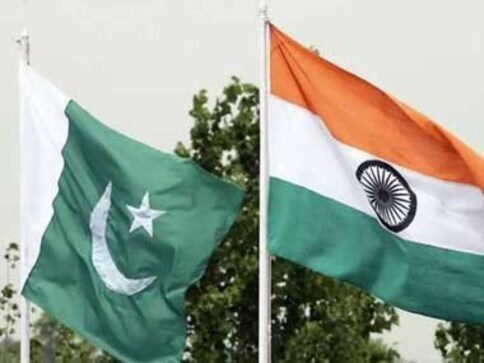 The official spokesperson for the Ministry of External Affairs (MEA) on Saturday said India welcomes that "the people of Pakistan have reposed their faith in democracy through the general elections".
"India desires a prosperous and progressive Pakistan at peace with its neighbours," the MEA said. "We hope that the new Government of Pakistan will work constructively to build a safe, stable, secure and developed South Asia free of terror and violence."
The MEA issued the statement in response to questions from the media on the elections in Pakistan. Its remarks come on the heels of appeals from political leaders in Jammu and Kashmir — the state at the centre of a decades-old territory dispute with Pakistan — to welcome any offer of peace from Pakistan Tehreek-e-Insaf (PTI) chief Imran Khan, who is likely to be the country's next prime minister.
Imran's PTI emerged the single-largest party in the 25 July elections in Pakistan, winning 116 of the 270 seats amid allegations of poll rigging. On Thursday, when it became clear that his party was on the course of victory, Imran had said Pakistan was ready to improve its ties with India, and that his government would like leaders of both sides to resolve all disputes, including the "core issue" of Kashmir, through talks. "If they take one step towards us, we will take two, but at least (we) need a start," he had said.
A spike in incidents of cross-border terrorism worsened India-Pakistan relations over the past couple of years. New Delhi has maintained that Islamabad must curb terror attacks by groups with roots in its soil before the two countries can hold any meaningful talks.
On Saturday, National Conference president Farooq Abdullah said the Centre should "reciprocate positively" to Imran's a peace offer without wasting any time". "The people of Kashmir have suffered far too long and far too much due to hostility between the two neighbours. The time now has come to tread a new path of mutual cooperation, peace and friendship so that both countries can reap the dividends of peace and progress," he said while addressing gatherings in Qazigund and Bijbehara in South Kashmir's Anantnag district.
He added: "We hope that the new government in Pakistan takes concrete steps to peacefully address all outstanding issues with the central government, including that of Kashmir. Both India and Pakistan owe the people of Kashmir a sense of responsibility to find a solution to this impasse, and we hope and pray that the future holds the key for an end to our sufferings."
Earlier on Saturday, former Jammu and Kashmir chief minister Mehbooba Mufti had appealed to the Centre, saying Prime Minister Narendra Modi must offer the "hand of friendship" Imran had extended to end the bloodshed in the state. "A new government will be formed in Pakistan, and there will be a new prime minister, who has extended the hand of friendship towards India," she said. "It is my request that he (Modi) grab the opportunity and respond positively to the offer of friendship by Imran Khan."
She reiterated her call for dialogue with Pakistan, saying she had urged Modi to hold talks with Pakistan a number of times during her tenure as the chief minister of Jammu and Kashmir. "The prime minister who resolves the Jammu and Kashmir issue within the ambit of humanity, ends bloodshed in the state and improves relations with Pakistan, his name will be written in golden letters in history," Mufti said.
After a tedious counting process that lasted over 56 hours, official results announced on Saturday show that cricketer-turned-politician Imran Khan won the Pakistan polls, but he will need the support of allies to form a coalition government. Imran's PTI won 115 of the 269 seats that were contested in the National Assembly. His closest rival Shehbaz Sharif's Pakistan Muslim League-Nawaz won 64 seats.
Sharif, who heads the party of jailed ex-prime minister Nawaz Sharif, and all other major political parties have rejected the results, claiming widespread fraud and manipulation.
With inputs from PTI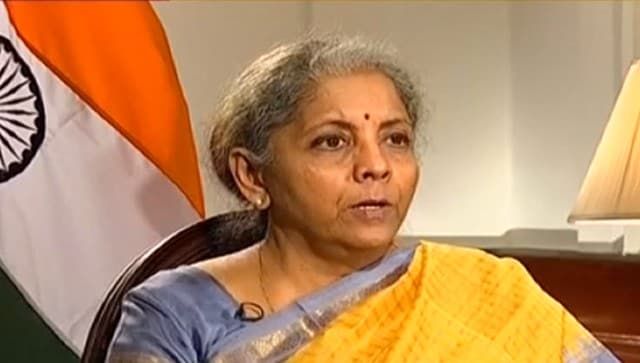 India
The finance minister was addressing a function after launching new schemes and handing over orders to various beneficiaries under the financial inclusion and credit outreach programme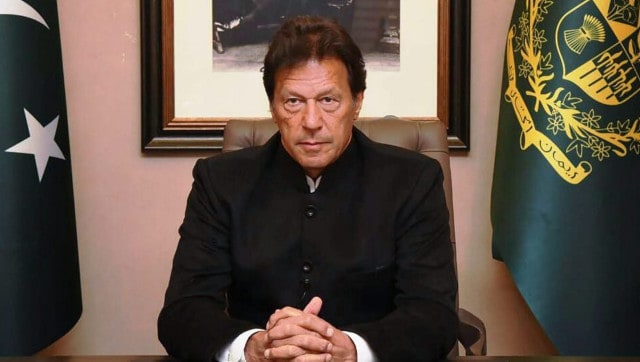 India
Earlier, there had been reports that Pakistan had blocked India's efforts to provide wheat to the Afghan people, amid the chill in relations between New Delhi and Islamabad over the Kashmir issue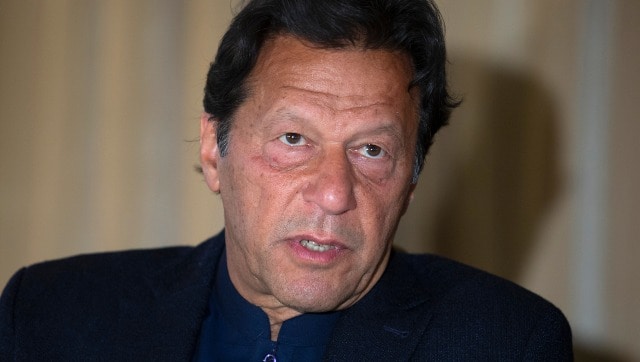 World
How much of a long rope the army leadership gives to the Imran Khan government may depend on a variety of complex factors over the next few months