Mauritian President Ameenah Gurib-Fakim resigns amid allegations of corruption, days after refusing to step down
Mauritius President Ameenah Gurib-Fakim, who has been embroiled in a financial scandal, resigned on Saturday, her lawyer said
Port Louis, Mauritius: Mauritius President Ameenah Gurib-Fakim, who has been embroiled in a financial scandal, resigned on Saturday, her lawyer said, just days after she refused to stand down.
Gurib-Fakim, Africa's only female head of state, submitted her resignation in the "national interest," her lawyer Yousouf Mohamed told reporters, adding that it would take effect on 23 March.
She has vowed to fight the accusations — that she used a bank card provided by an NGO to make personal purchases, including jewellery and luxury goods worth at least € 25,000, according to local newspaper l'Express.
Prime Minister Pravind Jugnauth announced earlier this month that Gurib-Fakim had agreed to resign, with a date set for her departure after last Monday's ceremony celebrating the Indian Ocean archipelago nation's 50 years of independence.
But on Wednesday, a statement from the presidency lashed out at "weeks of attacks and false allegations" and said Gurib-Fakim planned to clear her name and would not resign.
Gurib-Fakim, whose role is mostly ceremonial, is a scientist and biologist of international renown, and in 2015 joined the London-based Planet Earth Institute (PEI) to try to develop scientific capacity in Africa.
The presidency said that in May 2016, she received a credit card to pay for travel and logistical expenses linked to her role but inadvertently used it for unrelated expenses.
Gurib-Fakim said she immediately informed the PEI and paid back the amount, as well as all expenses paid by the PEI for her missions.
Find latest and upcoming tech gadgets online on Tech2 Gadgets. Get technology news, gadgets reviews & ratings. Popular gadgets including laptop, tablet and mobile specifications, features, prices, comparison.
First Cricket News
In December 2000, Azharuddin was handed a life ban by the BCCI for his involvement in match-fixing, which was ultimately revoked by the Andhra Pradesh High Court in 2012.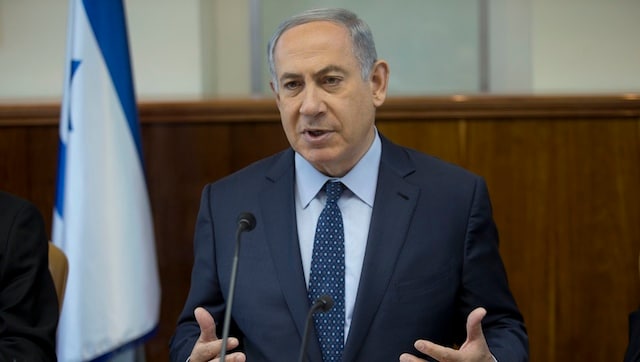 World
Netanyahu denies wrongdoing, painting the accusations as a media-orchestrated witch hunt pursued by a biased law enforcement system.
First Cricket News
The IPL will start in the UAE from 19 September and the final will be held on 8 November with three stadiums —Dubai, Sharjah and Abu Dhabi hosting 60 games over 51 days.