Manchester terror attack: Theresa May condemns blast at Ariana Grande concert, calls it appalling
May expressed condolences to the victims and the families of those affected, and confirmed that the police were treating the incident as a terrorist attack.
London: British Prime Minister Theresa May on Tuesday condemned the "appalling terrorist attack" that killed at least 19 persons and wounded 59 in Manchester stadium in the north of England, following a concert by singer Ariana Grande.
May expressed condolences to the victims and the families of those affected, and confirmed that the police were treating the incident as a terrorist attack, Efe reported.
"We are working to establish the full details of what happened," May said in a statement, after an explosion created panic during the end of the American singer's concert at Manchester Arena, which was attended by about 20,000 people.
May will chair an emergency Cobra meeting on Tuesday following the blast. Downing Street said it was expected to take place at around 9 a.m.
Police were called to reports of an explosion at the Manchester Arena at about 10.35 p.m. (local time) following the pop concert. A spokesman for the singer confirmed she was unharmed, BBC reported.
The attack occurred less than three weeks before the general elections in the UK, scheduled for 8 June.
British Labour Party leader Jeremy Corbyn also sent his condolences to the victims. "Terrible incident in Manchester. My thoughts are with all those affected and our brilliant emergency services," the opposition leader said on Twitter.
For his part, the liberal Democrat Party leader Tim Farron condemned the "horrific" attack "targeting children and young people who were simply enjoying a concert".
"My deepest sympathies are with the victims, and with families who have lost loved ones, as well as those desperately waiting for news," Farron said.
Manchester City's mayor Andy Burnham also expressed his condolences to the victims of the blast at the Manchester Arena, saying that it was "a terrible night for our great city."
"Things are ongoing. Greater Manchester Police is keeping me updated. Please follow them for latest and look after yourself and those around you tonight," he added.
A controlled explosion was carried out on a second suspect device but police later said it was abandoned clothing.
Greater Manchester Police's chief constable Ian Hopkins speaking outside the force's headquarters, said the wounded were being treated at six hospitals across Greater Manchester.
Scottish First Minister Nicola Sturgeon said, "Heartbreaking news from Manchester. My thoughts are with all those who have lost loved ones or been injured in this barbaric attack."
The North West Ambulance Service updated the number of injured to 59.
Hopkins said: "We are currently treating this as terrorist incident until we have further information. It is important that people avoid the area around Manchester Arena."
Find latest and upcoming tech gadgets online on Tech2 Gadgets. Get technology news, gadgets reviews & ratings. Popular gadgets including laptop, tablet and mobile specifications, features, prices, comparison.
Sports
The weightlifters were named as Razvan Martin, a bronze medallist in the men's 69kg category, Roxana Cocos, a silver medallist in the women's 69kg category, and Gabriel Sincraian, who did not finish the men's 85kg event, the IOC said.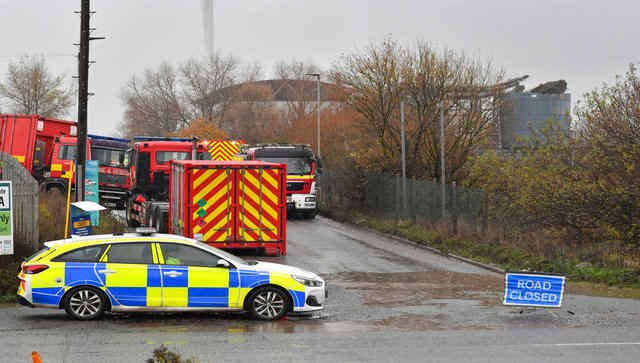 World
The Avon Fire and Rescue Service said it was alerted at 11:22 am to a large explosion in the industrial area of Avonmouth located near Bristol, which is about 195 kilometers west of London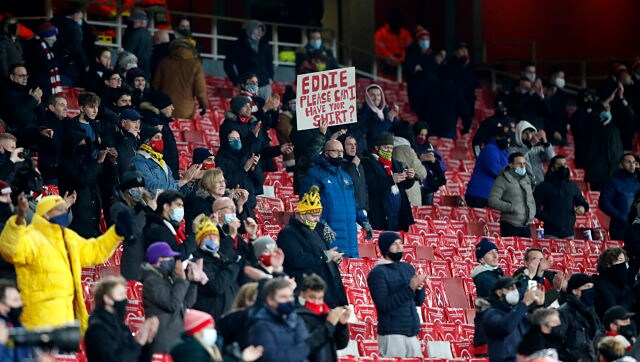 Sports
Arsenal fans Steve Manzanero recovered from the coronavirus last month but sees fans returning as a necessary part in the reopening of society.