Manchester bomber had ties to Al-Qaeda, says US intelligence official
A US intelligence official has said that Salman Abedi, the man believed to have carried out the Manchester bomb attack had links to Al-Qaeda.
Manchester: The British man believed to have killed 22 people in a suicide-bomb attack in Manchester, had ties to Al-Qaeda and had received terror training abroad, a United States intelligence official said.
Salman Abedi, 22, carried out an IED blast at the conclusion of American pop star Ariana Grande's concert at the Manchester Arena on Monday that prompted the United Kingdom to raise its terror threat level to the highest category on Tuesday, NBC News reported.
The official, who has direct knowledge of the investigation, said Abedi, whose family is of Libyan descent, was identified by a bank card found in his pocket at the scene of the explosion.
The identification was confirmed by facial recognition technology, NBC news quoted the official.
Abedi had travelled to Libya within the last 12 months, one of multiple countries he had visited, the official added. And while he had "clear ties to Al-Qaeda," the official said, he could also have connections to other groups.
Members of his own family had even informed on him in the past, telling British authorities that he was dangerous, according to the intelligence official.
The US official said Abedi's bomb was "big and sophisticated," using materials hard to obtain in Britain - meaning "it's almost impossible to see he didn't have help" while targeting the 20,000 strong crowd, the NBC report said.
The official further added that investigators were concerned that Abedi could have been part of a terror cell, "the extent and allegiances of which remain unclear". A "follow-on" attack is possible, the official said.
British Prime Minister Theresa May echoed the warning in raising the country's threat level from "severe" to "critical," saying Tuesday that "a further attack may be imminent."
Under the order, armed military personnel replaced police guarding "key sights" and events like concerts and sports matches.
London Mayor Sadiq Khan told residents to expect to see armed officers and military personnel on the streets. "They are there to help our police service to keep us safe and guard key sites," he said.
The Manchester attack came two months after the Westminster attack.
Find latest and upcoming tech gadgets online on Tech2 Gadgets. Get technology news, gadgets reviews & ratings. Popular gadgets including laptop, tablet and mobile specifications, features, prices, comparison.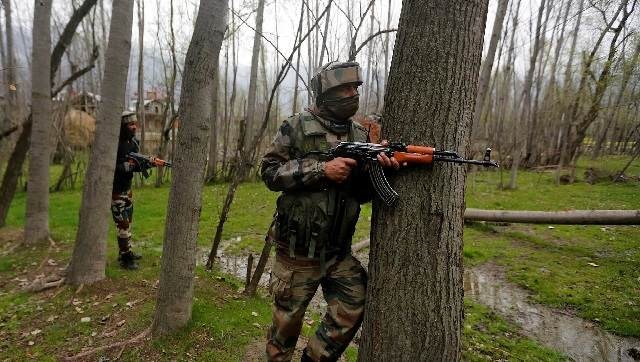 India
The sources said intelligence-based targeted strikes are being conducted by the Indian Army to neutralise mostly Pakistani and foreign terrorists, and the collateral damage has been very negligible in these operations
World
The Anti-Terrorism Court (ATC) of Lahore on Thursday also sentenced three other leaders of Jamat-ud-Dawa, including Saeed's two close aides — Zafar Iqbal and Yahya Mujahid — to 10 and a half years each, while his brother-in-law Abdul Rehman Makki was sentenced to six months imprisonment
India
Govt sources said the four Jaish-e-Mohammad terrorists killed in an encounter on Thursday were planning 'something big' on the anniversary of the 26/11 Mumbai terror attack