Manchester attack aftermath: 'Good terrorist, bad terrorist' syndrome must end quickly
As our response to the Manchester bombings shows, we can't counter terrorism effectively if we continue to use proxy forces, and don't get rid of the 'good terrorist bad terrorist' syndrome.
Two days after a horrendous suicide bombing rocked an Ariana Grande pop concert in Manchester, killing 22 and injuring over 59, the city remains on high alert. It was the deadliest terrorist attack in Britain since the 2005 London bombings that killed 52. The Islamic State has claimed responsibility for the attack, although this claim could be fake, given the time gap after the attack and the fact that no details or photographs were flaunted of Salman Abedi, the 22-year-old bomber of Libyan descent.
However, Abedi was obviously part of a wider terror network, possibly inspired by Dabiq (IS' e-magazine), if not linked to the outfit directly. US intelligence even hinted at Abedi's Al-Qaeda links, while he was also said to have been on the British watchlist on five occasions. That Abedi could undertake such a bombing despite being on the watchlist has left many in Britain red-faced.
Since the attack, Britain's terror threat level was raised to "critical", and the army is out on the streets to boost security for key sites under 'Operation Temperer', a plan devised in 2015 but being put in use for the first time now. This is only the third time that Britain has raised terror threat to critical, and the current status may last upto a week or more, given the country will have elections coming up in June.
On 23 May, the day after the attack, a man carrying an axe was arrested in Birmingham during a vigil being held for the victims. Threat levels have also been raised throughout Europe. The state of emergency, that was declared by France after the 2015 Paris terror attacks, which was to expire in November 2017 after five extensions, is likely to be extended further.
Addressing a congregation of 50 Arab and Muslim nations at Riyadh during his visit to Saudi Arabia, US president Donald Trump called on them to "take the lead in combating radicalisation" and to "take on the burden" of battling terrorism, adding, "Drive them out. Drive them out of your places of worship. Drive them out of your communities. Drive them out of your holy land. And drive them out of this earth."
Trump made oblique reference to Saudi Arabia and other Sunni Muslim countries, saying they have in the past turned a blind eye to radical clerics who raised money or recruited for extremist groups. The "in the past" bit can hardly hide common knowledge about which countries are continuing to fund global jihad.
Trump's speech conspicuously emphasised Iran as major perpetrator of global terror, obviously linked to the $110 billion arms deal he signed with Saudi Arabia. Post the Manchester attack, British Prime Minister Theresa May went on record to say, "We must redouble our resolve to meet threats to our shared security, whether terrorism or from Russia." This is despite Russian president Vladimir Putin's offer to step up counter-terror cooperation after the Manchester tragedy.
In March this year, US Secretary of State Rex Tillerson had promised NATO that US will stand by their side, but expected them to spend more on defence and do more to fight terrorism. NATO has agreed to Trump's request to join the US-led coalition against the Islamic State. However, differences are expected on the approach to be adopted against Russia. Theresa May has called for NATO to intensify the fight against IS during the NATO Summit at Brussels that began on 24 May, and work closer to combat online extremism jointly.
The same would also be emphasised by Trump, even as he presses for NATO to pay more. Interestingly, the total US national debt in May 2017 is in excess of $18 trillion. US owed the UN $1.82 billion in 2010, which shot up to $3 billion by September 2015, and may have ballooned further.
That there will be many more terrorist attacks beyond Manchester and many more NATO summits is without doubt. That radicalisation and strife have increased is also certain, as is the speculation that future terror-attacks will be more lethal. But it's the reasons for these that get glossed over.
At Riyadh, Trump called counter-terrorism a "battle between good and evil", but what remains unaddressed is "my terrorist is good and your terrorist is bad". He called India a victim of terror, but would not say that it is Pakistan who is the hatchery.
Proxy forces are being used by all major powers in their own national interests, including by the US, Russia and China. The fight against terrorism is linked with adversaries/perceived adversaries — an example being the specific mention of Iran and Russia. To top this, economies thriving on weapon exports crave for conflict and instability. So what counter-terrorism are we talking about?
Every year the American historian William Blum publishes his "updated summary of the record of US foreign policy", which shows that, since 1945, the US has tried to overthrow more than 50 governments, many of them democratically elected; grossly interfered in elections in 30 countries; bombed the civilian populations of 30 countries; used chemical and biological weapons; and attempted to assassinate foreign leaders. In many cases, Britain has been a collaborator.
We certainly can't counter terrorism effectively if we continue to use proxy forces, and don't get rid of the "good terrorist bad terrorist" syndrome.
The author is a retired lieutenant-general of the Indian Army
Subscribe to Moneycontrol Pro at ₹499 for the first year. Use code PRO499. Limited period offer. *T&C apply
India
In light of the euphoria surrounding Priya Ramani vs MJ Akbar, and what many are hailing as a landmark judgment, it is perhaps important to take stock of exactly what the verdict in favour of Ramani has achieved.
Lifestyle
Through this fortnightly column, Tales From TJ Road, Bachi Karkaria tells the story of Mumbai's metromorphosis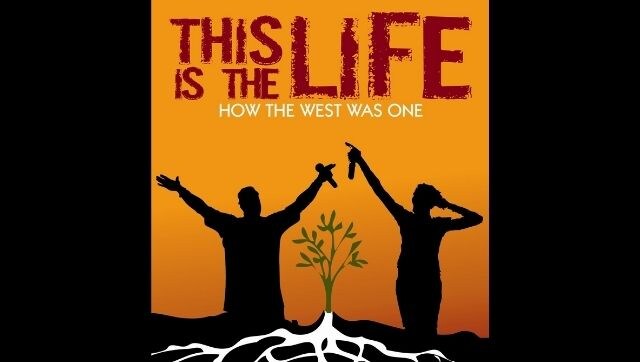 Entertainment
Ava DuVernay's This Is the Life is a refreshing portrait of a 1990s California hip-hop subculture that thrived separately from gangsta rap