Manchester Arena terror attack: Parents, children describe scenes of panic after Ariana Grande concert
Desperate parents and friends were also using social media to search for loved ones after the Manchester Arena terror attack.
Youthful fans who were at US pop star Ariana Grande's concert in Manchester and parents waiting for their children outside described scenes of panic after an explosion ripped through the foyer on Monday night.
"I just heard this massive bang and then everyone just started running towards us screaming and crying. Everyone just trampled over us just to get out," Jessica, a concert-goer, told BBC radio.
Jessica was among the 21,000 people who had just watched the American pop sensation, who is particularly popular among teenagers, perform in the northern English city when there was a "huge bang", according to AFP.
Desperate parents and friends were also using social media to search for loved ones. "Everyone pls share this, my little sister Emma was at the Ari concert tonight in #Manchester and she isn't answering her phone, pls help me (sic)," said one message posted alongside a picture of a blonde girl with flowers in her hair.
Another Twitter user called Erin:P urged people to help him find his sister: "She's wearing a pink sweatshirt and blue jeans. Her name is Whitney."
The blast rocked the foyer of the Manchester Arena as thousands of young fans and parents streamed out of the venue after the show by the US singer, whose fan base is made up largely of teenagers and young girls.
"Everybody was panicking," Isabel Hodgins, an actress who had been attending the concert told Sky News.
"The corridor was full, it smelled of burning, there was quite a lot of smoke as we were leaving".
Elena Semino, who was waiting for her 17-year-old daughter and was herself injured, told The Guardian newspaper: "There was heat on my neck and when I looked up there were bodies everywhere".
Semino said she had been standing by the arena's ticket office when the explosion went off.
Cheryl McDonald, who went with her nine-year-old daughter, told Sky: "I've never been so scared in my life. My daughter is very, very shocked."
McDonald broke down as she described a "devastating" scene, saying the venue was "full of children".
Paula Robinson, 48, was at the train station next to the arena with her husband when she felt the explosion and saw dozens of teenage girls screaming and running away from the arena.
"We ran out," she told Reuters. "It was literally seconds after the explosion. I got the teens to run with me."
Robinson said she took dozens of teenage girls to the nearby Holiday Inn Express hotel and tweeted out her phone number to worried parents telling them to meet her there. She said her phone had not stopped ringing since her tweet.
"Parents were frantic running about trying to get to their children," she said. "There were lots of children at Holiday Inn."
Social media posts said the Premier Inn and other Manchester hotels had also thrown their doors open as shelters, with reports of up to 60 children at the Holiday Inn.
Charlotte Campbell was among the parents searching for their children. She posted a picture of her daughter, Olivia, who was also wearing flowers in her hair. "Anyone seen my daughter Olivia Campbell," she wrote.
Gary Walker, who had been waiting for his daughters and got hit by shrapnel to his leg, said he was "metres away from an explosion".
"Someone came through the doors then bang," Walker, whose wife sustained a stomach wound, told BBC radio.
His daughter Abigail said: "I had to make sure I had my sister. I grabbed hold of her and pulled hard. Everyone was running and crying."
"It was absolutely terrifying," she said.
In other messages, taxi drivers and Manchester residents offered to ferry those who needed to leave the city for free, while the hashtag #RoomForManchester was being used to offer free bedrooms and sofas for anyone stuck in the city.
"I'm 10 mins from Manchester city centre and can give lifts to or from anywhere. Anyone needs help, just let me know. #roomformanchester (sic)," wrote a Twitter user called Danny Hutch.
In the hours after the blast, picture montages of smiling faces were being circulated of teens still unaccounted for after the concert. They carried the hashtag: "#PrayForManchester."
Emergency services said they had taken 59 casualties to various hospitals as well as treating a number of walking wounded at the scene.
Emma Johnson, who told BBC radio she and her husband were at the arena to pick up their 17-year-old son and 15-year-old daughter, said the explosion was "definitely" in the foyer.
"We were stood at the top of the stairs and the glass exploded. It was near to where they were selling the merchandise. The whole building shook."
"There was a blast and then a flash of fire afterwards. We obviously then ran to try and find our children and fortunately for us we were all safe to tell the story."
With inputs from agencies
Find latest and upcoming tech gadgets online on Tech2 Gadgets. Get technology news, gadgets reviews & ratings. Popular gadgets including laptop, tablet and mobile specifications, features, prices, comparison.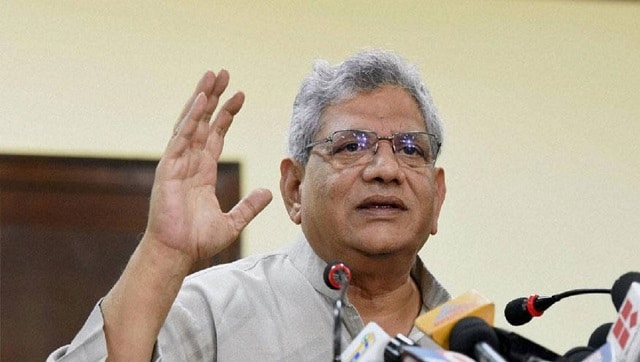 India
The CPM general secretary's statement comes after a political storm broke out on Sunday over the controversial amendment to the Police Act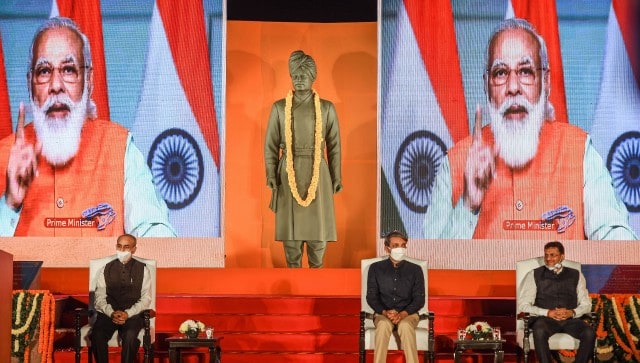 India
JNU students flashed posters of 'Modi go back' and 'we want answers' ahead of the unveiling of the statue by the prime minister at the varsity's north gate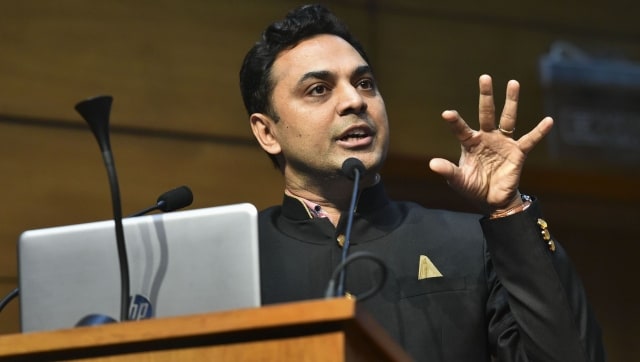 Business
India identified the nature of the coronavirus crisis and treated it differently from other economic crises of the past, he noted while addressing a virtual conference organised by industry body CII