Manchester Arena terror attack: Blast at Ariana Grande concert prompts security rethinks worldwide
The US Department of Homeland Security said it was closely monitoring the situation in Manchester and that the US public may experience increased security at public events.
London: Countries from the United States to Japan and Singapore are considering tightening security ahead of major theatre and sports events following a suicide bomb attack in Britain that killed at least 22 people.
Britain was on its second-highest alert level of "severe", meaning an attack by militants is considered highly likely, after the suicide bomb blast at the end of a concert by US singer Ariana Grande in Manchester on Monday.
The US Department of Homeland Security said it was closely monitoring the situation in Manchester and that the US public may experience increased security at public events. Japan said it had started gathering information. "We have strengthened our position by establishing an information-gathering unit dedicated to international terrorism," Chief Cabinet Secretary Yoshihide Suga told reporters.
In Singapore, the organiser of Britney Spears' concerts in 2-4 June said they were considering new measures. "We are definitely looking at tightening security," Yogesh Mehta, project manager at IME Entertainment Group, said.
"All our events are licensed by the police. It is normally advised by the licensing department on what precautions to take, how many armed guards we need. So we work closely with them."
Singapore, which hosts a security summit between 2- June bringing together Asia-Pacific defence and military chiefs, made amendments to the Public Order Act last month.
It requires event organisers to notify the police a month beforehand if they expect more than 5,000 people to attend. And police may refuse to allow a public gathering if it has a direct political end or involves foreigners.
Hong Kong's AsiaWorld Expo, where Ariana Grande is due to hold a concert in September, said it would enhance security measures for all concerts and events. Besides baggage inspection, there will be metal detectors, it said in a statement, adding it was also planning to introduce search dogs for any suspicious items.
Hong Kong is already on high alert ahead of an expected visit by Chinese President Xi Jinping to mark the 20th anniversary of the city's handover to Beijing on July 1 when the former British colony's new leader will also be sworn in.
The Melbourne Cricket Ground, Australia's biggest sports arena, said it was reviewing procedures. Prime Minister Malcolm Turnbull said the government was working closely with other countries on strategy.
"While the threat level in Victoria remains unchanged, and there is no known threat to the MCG, we continue to receive advice from relevant authorities and together review our security processes accordingly," the club's spokesman said, referring to the state of which Melbourne is the capital.
SM investments Corp, whose Mall of Asia Arena in the Philippine capital will host Ariana Grande in August, said it would take all precautions.
"Our security is always stepped up especially for big crowds like this," said SM investment relations chief Corazon Guidote.
Find latest and upcoming tech gadgets online on Tech2 Gadgets. Get technology news, gadgets reviews & ratings. Popular gadgets including laptop, tablet and mobile specifications, features, prices, comparison.
Sports
Liverpool currently sit third in the Premier League table with 33 points from 17 matches. They host league leaders Manchester United on Sunday.
Sports
United extended their unbeaten league run to 12 matches and their away record to 16 without defeat with a 0-0 draw at Liverpool on Sunday to remain top of the Premier League.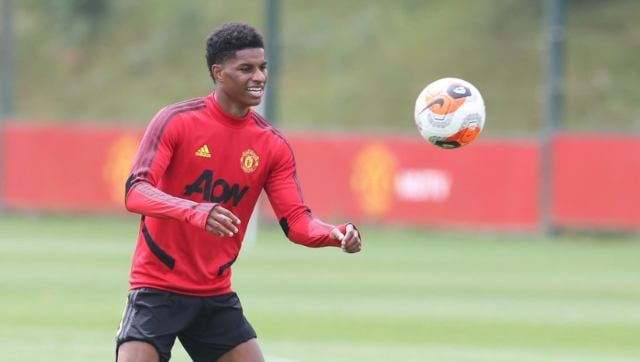 Sports
Rashford said Thursday that legendary United manager Alex Ferguson encouraged him to continue taking on the government over its help for disadvantaged children during the pandemic.