Manchester Arena terror attack: 19 killed at Ariana Grande concert; US intel suspects lone man
Nineteen people have been killed in a suspected terrorist attack during a pop concert by US star Ariana Grande in the northwest English city of Manchester, police said Tuesday.
Nineteen people have been killed in a suspected terrorist attack during a pop concert by Ariana Grande in Manchester, England on Monday night. There were scenes of panic as Grande's audience fled the 21,000-capacity venue after what eyewitnesses described as a "huge bomb-like bang" in the foyer area at the end of the concert.
A fleet of ambulances was seen rushing to the venue and bomb disposal teams were dispatched soon after, as city residents opened up their doors to stranded concert-goers after train services were shut down. "So far 19 people have been confirmed dead, with around 50 others injured. This is currently being treated as a terrorist incident until police know otherwise," the police said in a statement.
British Prime Minister Theresa May condemned the "appalling terrorist attack". "All our thoughts are with the victims and the families of those who have been affected," she said in a statement.
"We are working to establish the full details of what is being treated by the police as an appalling terrorist attack. All our thoughts are with the victims and the families of those who have been affected."
Grande, in a tweet, said that she was "broken."
broken.
from the bottom of my heart, i am so so sorry. i don't have words.

— Ariana Grande (@ArianaGrande) May 23, 2017
The Guardian reported that May, will chair a meeting of the government's emergency Cobra committee on Tuesday morning. The first unconfirmed reports of an explosion emerged shortly after 2145 GMT on Monday. Gary Walker from Leeds told BBC Radio 5 Live he was hit by shrapnel in his foot and his wife sustained a stomach wound as they waited for their daughters to come out of the concert.
The Guardian further reported that identities of those killed or injured have not been confirmed. A large area around the arena has been cordoned off and the Victoria station has been closed and train services have been cancelled, several reports said. Party leaders Jeremy Corbyn and Tim Farron also expressed condolences. Campaigning for June's general election has been suspended.
The Manchester Police, in a statement, confirmed that they were treating Monday's blast as a terror attack. Addressing the media, chief constable Ian Hopkins said, "I can confirm the details of events tonight that we currently know. At around 10.33 pm last (Monday) night we received reports of an explosion at the Manchester Arena in the city centre. It was at the conclusion of an Ariana Grande concert. Currently, we have 19 people confirmed to have died and around 50 people injured. The injured are being treated at six hospitals across Greater Manchester. My thoughts are with all those who have been affected and we are doing all we can to support them."
"We are currently treating this as a terrorist incident untill we know otherwise. We are working closely with the national counter terrorism policing network and UK intelligence partners."
Latest statement on incident at Manchester Arena @CCIanHopkins pic.twitter.com/GEABqAk5rr

— G M Police (@gmpolice) May 23, 2017
An emergency number is available for those who are concerned about loved ones or anyone who may have been in the area - 0161 856 9400 — G M Police (@gmpolice) May 23, 2017
According to TV reports, US intelligence agencies confirmed Monday's blast as a terrorist attack and said that they suspected a lone man behind the explosion. In fact, the US Department of Homeland Security has issued a statement saying it is "closely monitoring the situation at Manchester Arena." The DHS says there is no evidence of credible threats against music venues in the US, as England reels from the explosion at Grande's concert. The department says the US public may experience increased security in and around public places and events.
"We are working with our foreign counterparts to obtain additional information about the cause of the reported explosion as well as the extent of injuries and fatalities. US citizens in the area should heed direction from local authorities and maintain security awareness. We encourage any affected US citizens who need assistance to contact the US embassy in London and follow department of state guidance. At this time, we have no information to indicate a specific credible threat involving music venues in the United States. However, the public may experience increased security in and around public places and events as officials take additional precautions. We stand ready to assist our friends and allies in the UK in all ways necessary as they investigate and recover from this incident. Our thoughts and prayers are with those affected by this incident."
Manchester Arena attack is the deadliest attack in Britain by militants since four British Muslims killed 52 people in suicide bombings on London's transport system in July 2005. The blast also came two and half weeks ahead of an election in which Prime Minister Theresa May is predicted by opinion polls to win a large majority.
The police has advised the public to avoid the area around the Manchester Arena, and the train station near the arena — Victoria Station — was evacuated and all trains cancelled. Joseph Carozza, a representative from Grande's US record label, said the singer is doing fine and that they are investigating as to what happened. "We heard the last song go and then suddenly there was a massive flash and then a bang and smoke," he said.
Manchester Arena said the incident "took place outside the venue in a public space". Isabel Hodgins, an actress who had been attending the concert, told Sky News: "Everybody was panicking, there was pushing up the stairs. "The corridor was full, it smelled of burning, there was quite a lot of smoke as we were leaving...It's just shocking and we just feel very shaken up. We're just lucky to have gotten away safely," she said. Majid Khan, 22, who was attending the concert with his sister, said: "A huge bomb-like bang went off that hugely panicked everyone and we were all trying to flee the arena". Calvin Welsford, 18, from Bristol told the BBC: "It almost sounded like a gunshot...I looked around and people were just spilling down, heading out of the building". "I was actually having an asthma attack. It was sheer panic," he said.
Police carried out a controlled explosion in a small park near the venue a few hours after the blast but said the item turned out to be only abandoned clothes. Manchester residents opened up their homes to people who could not get home after the incident, sending messages with the hashtag #RoomforManchester.
Manchester Arena, the largest indoor arena in Europe, opened in 1995 and is a popular concert and sporting venue. Britain is on its second-highest alert level of "severe" meaning an attack by militants is considered highly likely. British counter-terrorism police have said they are making on average an arrest every day in connection with suspected terrorism.
People receiving medical treatment outside Manchester Arena but area doesn't seem to be evacuated which has to be a good sign pic.twitter.com/JT5nadDzo5

— Will (@WillMcHoebag) May 22, 2017
Eye-witness: "thrown 30 feet" following "explosion" at Ariana Grande concert https://t.co/WhXoeUBbSu via @youtube — Mark Frankel (@markfrankel29) May 22, 2017
In March 2017, a British-born convert to Islam plowed a car into pedestrians on London's Westminster Bridge, killing four people, before stabbing to death a police officer who was on the grounds of parliament. He was shot dead at the scene.
Associated Press reported that a number of Manchester taxi services said they are offering free rides to those stranded because of this incident. The taxi companies posted messages about the free rides on Twitter after the explosion took place. The service could also be used by people trying to get to local hospitals to look for their loved ones. In addition, some city residents opened their homes to provide overnight lodging for people who were stranded by the shutdown in some train services because of the incident. City officials said the true spirit of Manchester was surfacing in the hours after the incident.
'Lucky to have gotten away'
Robert Tempkin, 22, from Middlesbrough, told the BBC: "Everyone was screaming and running, there were coats and people's phones on the floor. People just dropped everything. "Some people were screaming they'd seen blood but other people were saying it was balloons busting or a speaker had been popped. "There were lots of ambulances. I saw somebody being treated. I couldn't tell what had happened to him."
The Manchester ambulance service warned people only to call "for life threatening emergencies" as it had "a large number of resources at the incident". Suzy Mitchell, whose flat is opposite the venue said she heard "a huge bang" and came out of her flat to see "everyone was running away in big crowds". Train services to and from Manchester Victoria Station had been cancelled.
"Disruption is expected to continue until the end of the day," National Rail said in a statement. British Transport Police said in a statement: "Officers are at Manchester Arena following reports of an explosion within the foyer area of the stadium at 10.30pm on Monday evening.
The incident caused transport chaos, with traffic jams outside the venue. "Emergency services are dealing with an incident near Manchester Victoria, resulting in all lines being closed," operator Northern Railway wrote on its website.
The 'Dangerous Woman Tour' is the third concert tour by Grande and supports her third studio album, Dangerous Woman. Grande's role as Cat Valentine on Nickelodeon's high school sitcom Victorious propelled her to teen idol status, starting in 2010. The 23-year-old Grande, with her signature high ponytail, went on to also star in spin-offs that included "iCarly," as she worked to develop her recording career.
The tour began in Phoenix in February. After Manchester, Grande was to perform at venues in Europe, including Belgium, Poland, Germany, Switzerland and France, with concerts in Latin America and Asia to follow.
Islamic State supporters cheer explosion
According to a report in Newsweek, supporters of the Islamic State group were celebrating the attack, which seems more and more like a terror attack. Social media accounts linked to Islamic State supporters were posting messages supporting the deadly incident.
The group has has not claimed of responsibility for the explosion, nor have any others, but police said they were investigating the incident as a terrorist attack, the report further added.
Co-founder of private intelligence firm Search International Terrorist Entities Intelligence Group (SITE) Rita Katz noted that a pro-Islamic State handle said, "Kill him everywhere, Britain and England and Manchester and UK and Britain."
1) No claim regarding blast in #Manchester, but #ISIS accounts celebrating the attack, disseminating media & threats pic.twitter.com/Z8VqKWUkXD

— Rita Katz (@Rita_Katz) May 23, 2017
Sympathisers of Islamic State on Twitter users called the incident a "successful and surprising blow" to Britain.'It was framed as retaliation for airstrikes which Britain has been carrying out on ISIS targets in Iraq and Syria,' the report further added.
2) Pro-#ISIS forum users call #Manchester attack "a successful and surprising blow," to #Britain, frame attack as retaliation for airstrikes pic.twitter.com/aDu1KBHaCE — Rita Katz (@Rita_Katz) May 23, 2017
The Independent reported that Manchester residents have mobilised in the hours after the attack, with offers of help for stranded and injured concertgoers flooding Twitter. Using the trending hashtag #roomformanchester, locals offered spare bedrooms, cups of tea and rides to people caught up in the attack.
Taxi drivers reportedly converged on the city offering free lifts to people in need.
With inputs from agencies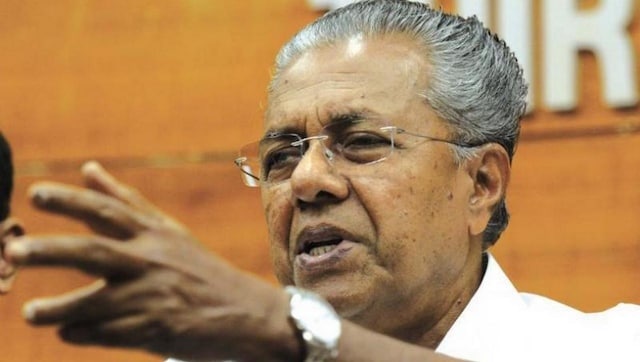 Politics
Along with welfare politics, the Left has also benefited from the significant shift in Kerala's political landscape with the rise of Hindu nationalism
Politics
In the recently-held West Bengal assembly polls, Byapari's remarkable story took another twist.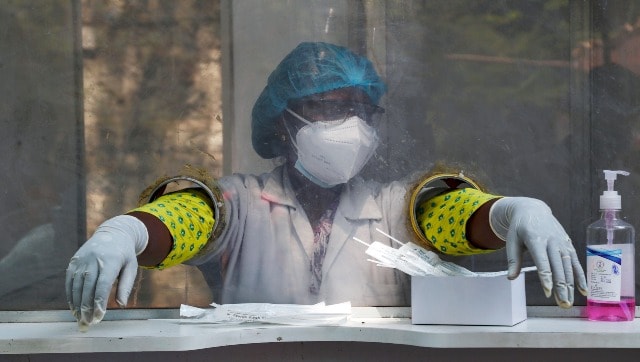 India
In recent months, local newspapers have amplified COVID-19 coverage on their front pages, taking an unusually critical stance on the government's records