Manchester Arena terror attack: British police makes seventh arrest in a 'fast-moving' investigation
A seventh person was arrested in connection to the Manchester bombing. The man was arrested in Nuneaton in central England.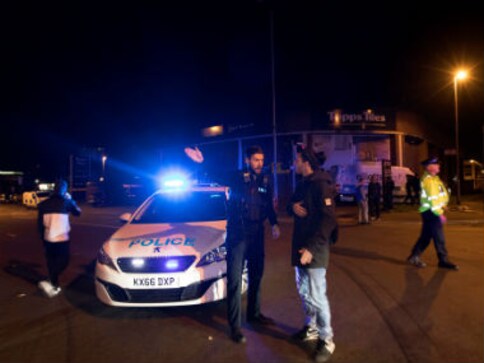 Manchester: British police arrested a seventh person on Wednesday in connection with the massacre at a Manchester pop concert that left 22 people dead.
The arrest was made following searches at an address in the town of Nuneaton in central England, and is the first outside the Manchester area.
"On Wednesday evening we have been carrying out searches at an address in Nuneaton, Warwickshire, and arrested a man," the Greater Manchester Police force said in a statement.
"These searches are connected to Monday's attack on the Manchester Arena, but this is a fast-moving investigation and we are keeping an open mind at this stage."
"As it stands, six men and one woman have been arrested in conjunction with the investigation and remain in custody for questioning."
All the previous arrests were made in and around Manchester in northwest England where the suicide bombing took place.
After arresting a 23-year-old man on Tuesday, police said they had taken three more men into custody on Wednesday in south Manchester, the area where Abedi lived.
A fifth man who was carrying a suspect package was then detained in Wigan, northwest of the city.
The woman being held was arrested by police in Blackley, an area north of Manchester city centre on Tuesday.
Find latest and upcoming tech gadgets online on Tech2 Gadgets. Get technology news, gadgets reviews & ratings. Popular gadgets including laptop, tablet and mobile specifications, features, prices, comparison.
World
Police investigating the Manchester Arena suicide bombing have arrested a 24-year-old man after seizing a car deemed significant to the investigation.
World
British police say everyone arrested over the Manchester concert bombing has been released without charge, but detectives are still not sure whether the attacker had accomplices.
World
UK security forces have foiled at least five terror plots since a knife-wielding man in a speeding car mowed down four pedestrians to death in March.