Man arrested in Buckingham Palace grounds after scaling wall | Reuters
LONDON A man has been arrested in the grounds of Buckingham Palace, the home of Britain's Queen Elizabeth, after scaling a perimeter wall, London police said on Thursday. Police said the 41-year-old man was detained shortly after 8.30 p.m. (1930 GMT) on Wednesday, seven minutes after an alarm was activated
LONDON A man has been arrested in the grounds of Buckingham Palace, the home of Britain's Queen Elizabeth, after scaling a perimeter wall, London police said on Thursday.
Police said the 41-year-old man was detained shortly after 8.30 p.m. (1930 GMT) on Wednesday, seven minutes after an alarm was activated.
The man was not armed and nor had officers used Taser stun guns during the arrest, police said.
"I am content that our security measures worked effectively on this occasion and at no time was any individual at risk," Commander Adrian Usher, head of London police's Royalty and Specialist Protection unit, said.
Neither the police nor Buckingham Palace would confirm whether the queen or other members of the royal family were at the palace at the time.
Earlier on Thursday the queen, 90, and her 94-year-old husband, Prince Philip, had carried out the ceremonial State Opening of Parliament, where legislative plans for the year are announced. She had returned to the palace afterwards.
A spokesman for the queen said they did not comment on security issues.
The last known security breach at the palace was in October 2013 when a man armed with a knife tried to enter the palace through one of its gates. He was jailed for 16 months.
That took place just a month after two men were arrested following a break-in at the palace in one of the most serious security breaches there for about 30 years.
One of the biggest security breaches at Buckingham Palace happened in 1982 when an intruder, Michael Fagan, climbed a wall and wandered into a room where the queen was in bed.
(Reporting by Michael Holden; Editing by Louise Ireland)
This story has not been edited by Firstpost staff and is generated by auto-feed.
Sports
The Copa America will kick off on Sunday with defending champion Brazil against Venezuela at the Mané Garrincha stadium in Brasilia. The final will be on 10 July at the Maracanã stadium in Rio de Janeiro, one of the COVID-19 epicenters in Brazil, where more than 480,000 have died from the coronavirus.
Sports
Diego Maradona's statue was unveiled at the Unico Madres de Ciudades stadium, in Santiago del Estero.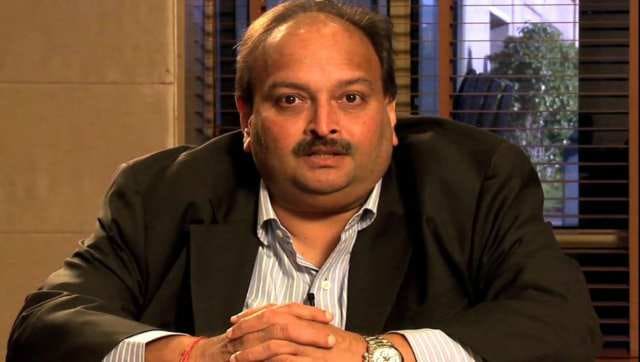 India
The police have started the investigation after receiving a complaint from Choksi, Antigua prime minister Gaston Browne said