Man arrested for stabbing Sikh store owner in New Jersey; third such incident in 3 weeks against community in US
Roberto Ubiera of Newark has been arrested and charged with the murder of Sikh storeowner Terlok Singh, who was found dead by his cousin in his store with an apparent stab wound in the chest.
A man has been arrested and charged with the murder of a Sikh man who was found stabbed to death at his store in the US state of New Jersey last week. Terlok Singh, 55, was found dead by his cousin on 16 August in his store with an apparent stab wound in the chest. It was the third incident targeting the minority Sikh community in the country in three weeks.
Roberto Ubiera, 55, of Newark has been arrested and charged with the murder of Singh, Acting Essex County Prosecutor Robert Laurino said. Ubiera did odd jobs at the store and a detention hearing is scheduled for him later on Thursday.
The Essex County Prosecutor's office had called the incident a homicide. The motive behind the killing was not immediately known.
Singh, described as a very kind person, is survived by his wife and children who live in India. He owned the store to support his family. Singh ran his store for at least six years and a neighbour said he should not have had to worry about being attacked in his workplace.
Civil rights organisation the Sikh Coalition, in a Facebook post, had expressed condolences to Singh's family, friends and local community.
Simran Jeet Singh, a visiting scholar at New York University's Center for Religion and Media and a Senior Religion Fellow for the Sikh Coalition, tweeted about Singh's tragic death, saying "this is the third attack on a Sikh in the last three weeks. So tired of all this sadness."
On 6 August in Manteca, California, 71-year-old Sahib Singh was brutally attacked by Tyrone McAllister and a juvenile when the elderly man went on a morning walk. McAllister, who is this son of a local police chief, and the juvenile were charged with attempted robbery, elder abuse and assault with a deadly weapon.
On 31 July, 50-year-old Surjit Malhi was attacked while putting up campaign signs in support of incumbent Republican Congressman Jeff Denham and other local Republican candidates.
While beating Malhi, the attackers yelled "Go back to your country!" and spray painted the same message, along with hate symbols, on his truck.
Following the two incidents, the Sikh Coalition had urged members of the community to know their rights, remain vigilant and report cases of bias, bigotry and backlash in the wake of the attacks. "We are deeply troubled by these two recent attacks and strongly encourage increased vigilance nationwide as we work to support the Central Valley, California community during this difficult time," Sikh Coalition Legal Director Amrith Kaur had said.
World
Around 15.5 million unvaccinated adults need to receive at least one dose in the next four weeks for Biden to meet his goal
long reads
The COVID-19 pandemic initially blunted migration to the U.S. last year, but numbers were soon on the rise again.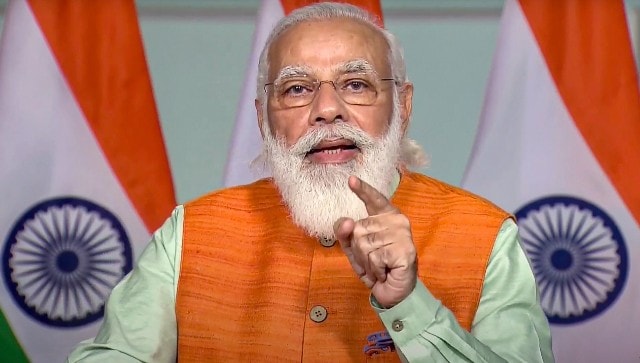 India
The US vice-president conveyed that the United States will begin sharing vaccines with India, along with other countries by the end of June