Mali tourist resort attack: Al-Qaeda-linked jihadist alliance claims responsibility for killing five
An Al-Qaeda-linked jihadist alliance claimed responsibility on Monday for an attack on a tourist resort near Mali's capital that left five people dead, including members of a European Union mission to the country.
An Al-Qaeda-linked jihadist alliance claimed responsibility on Monday for an attack on a tourist resort near Mali's capital that left five people dead, including members of a European Union mission to the country.
The Group for the Support of Islam and Muslims, a fusion of jihadist groups with previous Al-Qaeda links, said in a statement three of its "martyrs" had killed Westerners in Sunday's assault on the Kangaba Le Campement resort.
The group, also known as Jamaat Nusrat al-Islam wal-Muslimeen in Arabic, said the attackers were from the Fula ethnic group and battled for "many hours" at the popular eco-lodge near Bamako, which termed it a site of "debauchery".
Their statement was quickly picked up by extremist monitor SITE and two Mauritanian news agencies known for reporting on the region's jihadist activity, after being posted on the group's Telegram channel.
Three foreigners, a Malian civilian and a Malian soldier were killed in the latest high-profile assault in north and west Africa targeting locals and tourists, including in neighbouring Burkina Faso and Ivory Coast.
Witnesses said European Union and United Nations staff raised the alert to speed up the deployment of Malian and French special forces when the shooting began at Kangaba.
Some assailants had shouted "Allahu Akbar" (God is Greatest), according to other witnesses interviewed.
European Union foreign affairs chief Federica Mogherini, speaking in Luxembourg, confirmed two of the victims were European Union staff, a Portuguese soldier who was training troops in the Malian army and a Malian woman.
Prosecutor Boubacar Sidiky Samake said other victims were a Chinese man, a Malian woman and a Portuguese man who died from bullet wounds, while a man from Cameroon died of a heart attack at the scene.
Samake also announced that a criminal investigation has been opened and that Kalashnikovs, a pistol and ammunition had been retrieved from the site of the atttack.
At least four suspected jihadists have been placed in custody while four attackers were killed during the incident, security minister Salif Traore said.
Traore said 36 hostages, mostly French and Malian, were freed, but around 20 members of Mali's special forces remained at the eco-lodge on Monday.
Kangaba is known to be popular with expatriates. The Portuguese soldier who died was among off-duty members of the European Union's army training mission in Mali, and of MINUSMA, the United Nations peacekeeping force in the country.
A Kangaba employee described ushering clients into a hiding place, a possible explanation for the relatively low death toll compared with the lives lost in previous assaults on tourist targets in west Africa.
Among those saved on Sunday were two Spaniards, two Dutch and two Egyptian nationals, according to the security ministry.
Domestic and foreign forces deployed in Mali's troubled north and centre have been repeated targets of jihadist forces, but attacks on civilians in and around the capital are rare, with the last major incident in November 2015 when gunmen stormed the Radisson Blu hotel in Bamako.
Samake said on Monday that the Kangaba attack "bore all the hallmarks" of the Radisson Blu assault.
That siege, which left 20 people dead, led to the government imposing a state of emergency which has been in place more or less ever since.
Earlier in June, the United States embassy in Bamako had warned about "a possible increased threat of attacks against Western diplomatic missions, places of worship" and other places frequented by Westerners.
In January, Kangaba's owner Herve Depardieu had complained about the "alarming security information" issued by foreign consulates.
In a sign of Mali's ongoing instability, one soldier was killed and three wounded on Monday in the northern town of Bamba, in what the armed forces said was yet another "terrorist attack".
In 2012, Mali's north fell under the control of jihadist groups linked to Al-Qaeda who hijacked an ethnic Tuareg-led rebel uprising, though the Islamists were largely ousted by a French-led military operation in January 2013.
Since then, jihadists have continued to mount numerous attacks on civilians and the army, as well as on French and United Nations forces stationed there.
The unrest has continued despite a 2015 peace deal between the government and Tuareg-led rebels that aimed to tackle some of the grievances held by separatists in the north.
Despite the presence of the 12,000-strong United Nations peacekeeping mission and French troops serving in a separate counter-terrorism force operating across the Sahel region, instability is growing.
France is pressing the United Nationa Security Council to quickly adopt a resolution to fund and support a new African anti-jihadist force in the Sahel, comprising troops from Mali, Niger, Chad, Mauritania and Burkina Faso.
But Washington says the resolution is too vague. As the leading financial contributor to United Nations peacekeeping operations, it also wants to tighten spending.
After paying homage to victims, African Union Commission (AU) Chairman Moussa Faki Mahamat on Monday described "the crucial importance of the Security Council's support to the collective efforts of the countries of the region," referring to the proposed resolution.
Mogherini, who has promised 50 million euros ($56 million) to back the new force, said Monday that Europeans and Africans were "brothers and sisters" in the fight against terror.
Sports
On a short final mountain stage of 130km Pogacar out-ran his two closest rivals, Jonas Vingegaard and Richard Carapaz, just as he did on the previous day's mountaintop finale.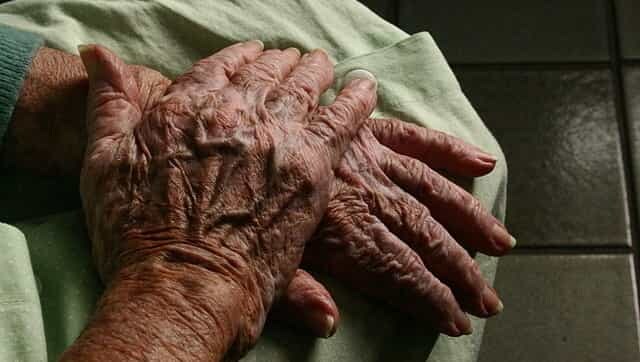 India
The proposed amendment bill aims to bring in key changes in the existing Act to improve India's geriatric care and coverage
Sports
On Friday, Pogacar was given the seal of approval from the man widely considered the greatest in the sport, the now 77-year-old Eddy Merckx, known as the 'Cannibal' because of his relentless hunger.