Maldives quits Commonwealth, weeks after democracy warning | Reuters
By Shihar Aneez The Maldives said on Thursday it will leave the Commonwealth, weeks after the organisation warned it could be suspended because of its lack of progress in promoting the rule of law and democracy.Best known as a paradise for wealthy tourists, the Indian Ocean archipelago has been mired in political unrest since Mohamed Nasheed, its first democratically elected leader, was ousted in disputed circumstances in 2012.The Commonwealth Ministerial Action Group last month warned the Maldives that in the absence of substantive progress in rule of law and democracy, it would consider its options, including suspension.The Commonwealth comprises 53 states that were mostly former British colonies.'The decision to leave the Commonwealth was difficult, but inevitable,' the Foreign Ministry said in a statement. 'Regrettably, the Commonwealth has not recognised that progress and achievements that the Maldives accomplished in cultivating a culture of democracy in the country and in building and strengthening democratic institutions.' Commonwealth Secretary-General Patricia Scotland expressed sadness and disappointment over the decision
By Shihar Aneez
The Maldives said on Thursday it will leave the Commonwealth, weeks after the organisation warned it could be suspended because of its lack of progress in promoting the rule of law and democracy.Best known as a paradise for wealthy tourists, the Indian Ocean archipelago has been mired in political unrest since Mohamed Nasheed, its first democratically elected leader, was ousted in disputed circumstances in 2012.The Commonwealth Ministerial Action Group last month warned the Maldives that in the absence of substantive progress in rule of law and democracy, it would consider its options, including suspension.The Commonwealth comprises 53 states that were mostly former British colonies."The decision to leave the Commonwealth was difficult, but inevitable," the Foreign Ministry said in a statement.
"Regrettably, the Commonwealth has not recognised that progress and achievements that the Maldives accomplished in cultivating a culture of democracy in the country and in building and strengthening democratic institutions." Commonwealth Secretary-General Patricia Scotland expressed sadness and disappointment over the decision. "The Commonwealth Charter reflects the commitment of our member states to democracy and human rights, development and growth, and diversity," Scotland said in a statement.
"We hope that this will be a temporary separation and that Maldives will feel able to return to the Commonwealth family and all that it represents in due course."Amnesty International said the Maldives authorities should address their own human rights situation rather than lashing out at legitimate criticism."Human rights have been in a complete freefall in the country over the past few years. The government has locked up opponents through politically motivated trials and led an unprecedented crackdown on independent media," Amnesty's South Asia Director Champa Patel said.
President Abdulla Yameen's administration reintroduced the death penalty in July, rejecting repeated requests by rights groups and the West. [L4N1AQ3VB]Nasheed, in exile in Britain after being allowed out of jail to go there for medical treatment, formed the Maldives United Opposition in June with the aim of toppling Yameen. Yameen's administration has arrested most of his opponents. The opposition says the administration is trying to cover up corruption including money laundering, accusations the government has denied. (Reporting by Shihar Aneez; Editing by Nick Macfie and Mark Trevelyan)
This story has not been edited by Firstpost staff and is generated by auto-feed.
India
Union Minister Jitendra Singh during the Monsoon Session this year said the Space Activities Bill is under active consideration of the government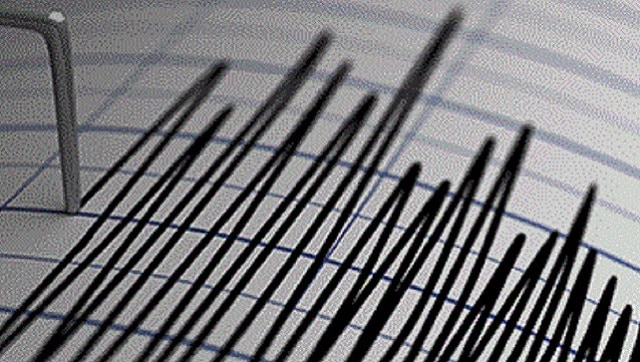 World
The US Geological Survey says the first quake struck about 17 miles south of Naalehu and the second earthquake struck about 20 minutes later in the same area
World
The driver who was involved in this incident was later issued a citation for failing to maintain proper control of his vehicle. Both the officers will return to their regular duty very soon.