Maldives protests continue as several opposition supporters injured, police crack down on agitators
Dozens of pro-opposition supporters were injured and many were arrested after police in the Maldives broke up countrywide protests.
Male: Dozens of opposition supporters were injured and many were arrested after police in the Maldives broke up countrywide protests demanding the resignation of president Yameen Abdul Gayoom and the release of his political opponents from prison.
Thousands of people took part in the protests in the archipelago nation on Friday despite the country being under a state of emergency.
Several people were hospitalised with injuries and many protesters were arrested, but hospital and police officials refused to provide numbers. The injured included about 10 reporters who were covering the protest.
The police said in a statement Saturday that the demonstrators had ignored warnings that the right to protest has been suspended under the state of emergency.
"In spite of the warning, certain political leaders encouraged this protest, encouraged citizens to face off against security services personnel," the statement said.
"We also note that the actions of some journalists mirrored that of some protesters," it said, apparently trying to explain how the reporters were injured.
The Maldives has been in political turmoil since 1 February, when the country's Supreme Court ordered the release of several of Yameen's political opponents imprisoned after trials that were criticised locally and internationally for alleged violation of due process.
The prisoners include Mohamed Nasheed, the country's first president elected in a free election, who could have been Yameen's main rival in his re-election bid later this year.
After days of conflict with the judiciary, Yameen declared a 15-day state of emergency and had the country's chief justice and another Supreme Court judge arrested on bribery allegations.
Yameens half brother and former dictator Maumoon Abdul Gayoom, whom Nasheed defeated in the country's first democratic election 10 years ago, was also arrested for conspiring to overthrow the government.
The Maldives became a multi-party democracy in 2008 after decades of autocratic rule. However, Yameen has rolled back much of the country's democratic gains and freedoms since being elected in 2013.
Entertainment
Jubin Nautiyal, who celebrates his birthday today, spoke about the "bad political front" in Uttarakhand in connection to the COVID-19 crisis.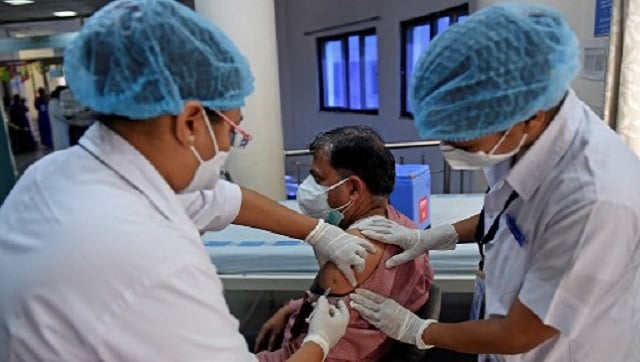 Health
The potential negative impact of COVID-19 vaccines on male fertility has been one of the many reasons for vaccine hesitancy across the world
science
The link between sexual selection and sex ratios were true but sexual selection is most pronounced when mates are abundant.