Maldives has no intention of extending State of Emergency, says envoy amid criticism over political turmoil
An envoy says Maldives will not extend the state of emergency that is due to expire on Wednesday amid criticism of the government over the recent political turmoil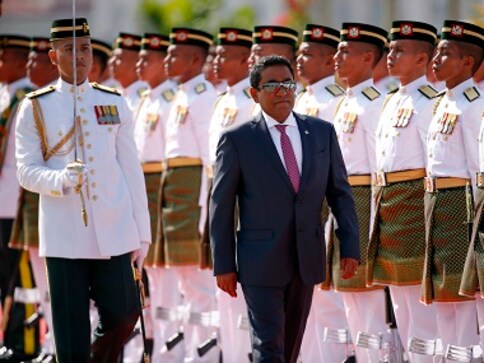 Colombo and Male: An envoy says Maldives will not extend the State of Emergency that is due to expire on Wednesday amid criticism of the government over the recent political turmoil.
Mohamed Hussain Shareef, ambassador to neighboring Sri Lanka, said the government "has no intention of extending" the emergency when its 30-day period expires, "barring very unusual circumstances such as widespread violence."
Maldives declared an emergency in February due to turmoil following a Supreme Court ruling ordering the release of several of the president's jailed political opponents. Under the emergency law, President Yameen Abdul Gayoom had two Supreme Court judges arrested for alleged corruption and the remaining three judges annulled the order to release Yameen's opponents.
The emergency regulations gave Maldives' security forces sweeping powers, including to make arrests and search and seize property.
Later, the Maldives' parliament approved a 30-day extension of the State of Emergency, ignoring a plea from India not to extend it.
The opposition had criticised the move saying that the emergency extension was illegal because there was no constitutionally required quorum in Parliament. According to the constitution, one fourth of the members are required for an ordinary vote to be taken and at least half the number of the members should be present in affairs "requiring compliance by the citizens." The constitution does not specify such instances.
India
The lawyers had filed a plea on the issue of traffic density, air pollution and emission norms
World
After Mahinda Rajapaksa stepped down as the Prime Minister in early May, his brother and the country's President Gotabaya Rajapaksa appointed Ranil Wickremesinghe to the post
First Cricket News
An official source in Sri Lanka said Mishara had 'entertained a visitor' in his hotel room, violating the rules of conduct for players