Maduro to Trump - Get your dirty hands off Venezuela! | Reuters
By Deisy Buitrago and Alexandra Ulmer | CARACAS CARACAS Venezuelan President Nicolas Maduro blasted Donald Trump on Friday after a fresh round of U.S.
By Deisy Buitrago and Alexandra Ulmer
| CARACAS
CARACAS Venezuelan President Nicolas Maduro blasted Donald Trump on Friday after a fresh round of U.S. sanctions and strong condemnation of his socialist government from the U.S. leader."Enough meddling ... Go home, Donald Trump. Get out of Venezuela," Maduro thundered in a speech carried on live TV. "Get your dirty hands out of here."The Trump administration imposed sanctions on the chief judge and seven other members of Venezuela's Supreme Court on Thursday as punishment for annulling the opposition-led Congress in a series of rulings this year.The new sanctions package was aimed at stepping up pressure on Maduro and his loyalists following a crackdown on street protests and efforts to consolidate his rule of the South American oil-producing country.
At the White House on Thursday, Trump expressed dismay at how once-booming Venezuela was now mired in poverty, saying "it's been unbelievably poorly run" and calling the humanitarian situation "a disgrace to humanity."Maduro had initially urged the world to give Trump a chance after he was elected in November but his government unleashed its strongest condemnation to date of the Republican president."President Trump's aggressions against the Venezuelan people, its government and its institutions have surpassed all limits," said a government statement that accused Washington of seeking to destabilize Venezuela and foment foreign intervention.
The statement also accused Washington of financing the Venezuelan opposition while ignoring problems at home like income inequality and rights violations."The extreme positions of a government just starting off only confirmed the discriminatory, racist, xenophobic, and genocidal nature of U.S. elites against humanity and its own people, which has now been heightened by this new administration which asserts white Anglo-Saxon supremacy," the statement said.
Among those hit with sanctions was Maikel Moreno, a Maduro ally who became president of the 32-judge Supreme Court in February. All of those targeted will have U.S. assets frozen and be denied travel to the United States, while American citizens will be barred from doing business with them, officials said.A senior U.S. official warned of further action against "bad actors" if there are no changes in Venezuela. But sanctions so far have stopped short of hitting the country's oil sector, which is a major U.S. oil supplier.While some analysts see targeted sanctions as heightening pressure on Maduro, others fear they may unite his administration and make a negotiated transition more difficult. (Reporting by Alexandra Ulmer and Deisy Buitrago; Editing by Richard Chang and Bill Trott)
This story has not been edited by Firstpost staff and is generated by auto-feed.
Find latest and upcoming tech gadgets online on Tech2 Gadgets. Get technology news, gadgets reviews & ratings. Popular gadgets including laptop, tablet and mobile specifications, features, prices, comparison.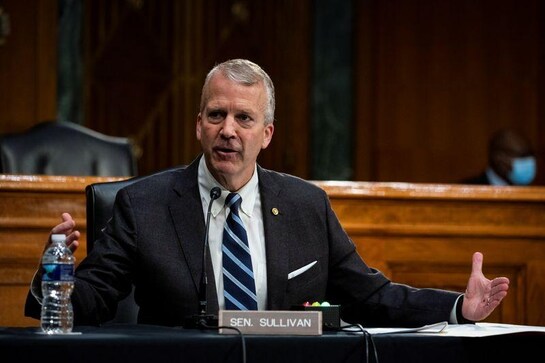 World
By David Morgan WASHINGTON (Reuters) - U.S.
World
LONDON (Reuters) - British Prime Minister Boris Johnson described his phone call with U.S. President-elect Joe Biden as a return to traditional issues in relations between Britain and the United States. "It was a kind of return to the kind of business that we're used to doing together: sticking up for democracy around the world, human rights, free trade, NATO, our joint security, the transatlantic alliance ..
World
By Nvard Hovhannisyan and Nailia Bagirova YEREVAN/BAKU (Reuters) - The fate of Armenia's prime minister hung in the balance on Wednesday after parliament agreed to discuss protesters' demands for his resignation over a ceasefire that secured territorial advances for Azerbaijan in Nagorno-Karabakh.