Madras HC refuses urgent hearing on PIL demanding release of water from Krishna river by Andhra Pradesh
Madras HC declined to urgently hear a petition seeking a direction to Tamil Nadu to ensure release of drinking water to Chennai.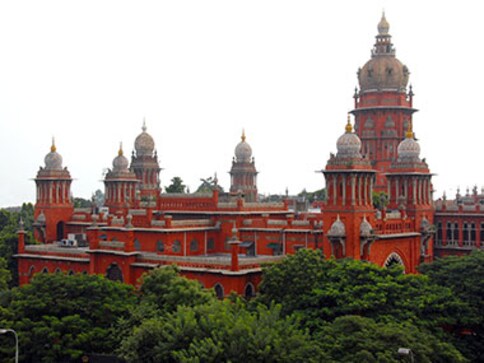 Chennai: The Madras High Court on Monday declined to urgently hear a petition seeking a direction to the Tamil Nadu government to send an official delegation to Andhra Pradesh to ensure release of at least five tmcft of Krishna water to meet the drinking water needs of Chennai.
When the PIL by one Suryaprakasam came up, a division bench of Justices M Sathyanarayanan and N Seshasayee declined to take it up on an urgent basis and said it would be heard in routine course.
The petitioner referred to an agreement between Andhra Pradesh and Tamil Nadu, saying Andhra Pradesh was supposed to release 12 tmcft of water from the Kandaleru reservoir between July and October and four tmcft between January and April to its southern neighbour every year.
In view of good monsoon in the Krishna Basin and inflows into Srisailam dam, the Tamil Nadu government should take effective steps to convince Andhra Pradesh to release at least five tmcft water to Chennai as it would alleviate the drinking water problems of the city's residents.
The petitioner also submitted that there was acute water shortage in Chennai and all reservoirs supplying water to the city had dried up.
Stating that it was the government's duty to take steps on a war footing to quench the thirst of people of Chennai,he prayed for a direction to the state government to send a high level official delegation to negotiate with the Andhra Pradesh government to get the water.
Politics
The latest issue is over state higher education minister K Ponmudy's statement that people who speak Hindi are those who sell 'pani puri'
Politics
Tamil Nadu higher education minister K Ponmudy later clarified that his comments on pani puri sellers did not amount to 'profiling'
India
The 43-sceond clip shows some people trying to move the chariot forward amid the stormy waves. A crowd had gathered around the harbour as people dragged the chariot to the shoreline