Madhesis' agitation unnecessary, govt open to talks: Nepal PM Oli
Nepal Prime Minister K P Sharma Oli on Thursday said Madhesis' agitation was unnecessary at a time when the country is recovering form last year's quake.
Kathmandu: Nepalese Prime Minister KP Sharma Oli on Thursday said the agitation launched by the Madhesis and other ethnic groups was not necessary at a time when the country is recovering from last year's devastating quakes.
"The government believes in resolving the issue related with the Madhesis and the ethnic groups through talks," he told PTI on the sidelines of a grand International Buddhist conference in Kathmandu.
"The agitation launched by the Madhesis and other ethnic groups was not necessary at this time," he said, referring to the government's efforts of rebuilding the country in the aftermath of the devastating earthquakes for which he also sought help and support from the international community, including neighbours.
The Constitution has already been promulgated and if they have any grievances, the government has already called them for talks, he said.
His remarks came on a day when the Madhesis, mostly of Indian-origin, were scheduled to launch a fresh round of protests  against the seven-province federal model enshrined in the new Constitution.
The minority had led a nearly six-month-long violent protest over better representation in the Parliament and the federal structure of the statute that divides their ancestral homeland which claimed over 50 lives before being called off unexpectedly.
The agitating Madhesi Front had rejecting the Nepal government's earlier call for talks and asked the ruling coalition to create a "conducive atmosphere" for dialogue to end the political crisis plaguing the country as it went ahead with the first phase of protests, in a bid to bring the waning Madhesis movement back to the limelight, which ended on Wednesday.
Speaking as the chief guest at the Conference, Oli admitted that there has been some delay in carrying out post-quake reconstruction works. He, however, pointed out that necessary legal and institutional frameworks have already been put in place for  initiating reconstruction works.
"As the transitional phase has almost culminated with the promulgation of the constitution last year, now our focus will be on economic prosperity and development," Oli said.
"My recent visit to India and China were also focused towards that end," he said adding that "we need the support from international community in our efforts of rebuilding the nation and attaining economic prosperity."
World
Communist Party leaders have imprisoned or driven activists into exile and largely succeeded in ensuring young people know little about the 4 June, 1989, deadly crackdown on the pro-democracy movement. But after three changes of leadership since then, they are relentless in trying to prevent any mention of the military attack that killed hundreds and possibly thousands of people.
World
This time, on contentious issues such as Xinjiang, Hong Kong, Taiwan, Covid-19 and East and South China Seas, the G7 communique ticks all the boxes and manages to sound tough, signalling common ground between Europe and the US despite policy differences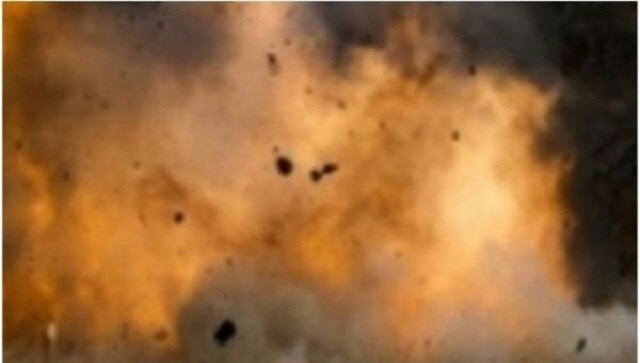 World
The explosion took place at the Yanhu market in Shiyan when many residents were having breakfast or buying vegetables, South China Morning Post reported