Lotto fever grips U.S. as Mega Millions jackpot hits $1 billion
(Reuters) - Lotto fever was running high on Friday as the U.S. Mega Millions lottery jackpot jumped to a record $1 billion, hours before the drawing for what is also the second-largest lottery prize in U.S.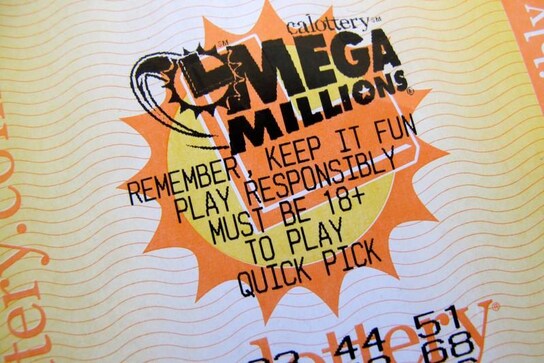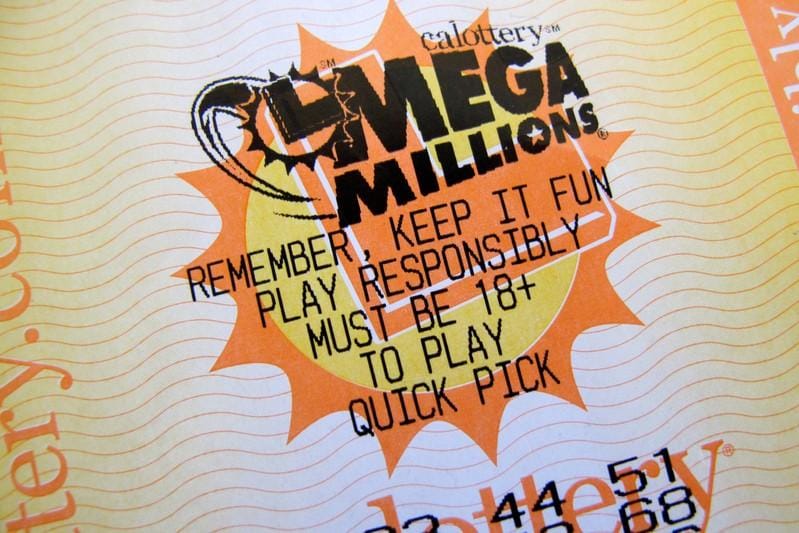 (Reuters) - Lotto fever was running high on Friday as the U.S. Mega Millions lottery jackpot jumped to a record $1 billion, hours before the drawing for what is also the second-largest lottery prize in U.S. history.
The winner can opt for an immediate cash payment of $565.6 million or receive the $1 billion prize over 29 years. If the $565.6 million were paid in cash, the stack of hundred-dollar bills would reach 2,027 feet (618 meters). That is taller than any skyscraper in the United States including New York City's 1 World Trade Center, which reaches 1,792 feet (546 meters) at its tip.
New Yorkers queuing up to buy tickets for Friday's lottery said they would use the prize money to go on a shopping spree, quit their jobs and donate to charity. Still, anyone who becomes a Mega Millions billionaire is likely to have a lot left over.
The $1 billion prize has attracted attention even from those who do not ordinarily buy lottery tickets.
"I get caught up in the frenzy, and you don't want to get left behind," said Venice Naidoo, a client operations specialist at a law firm.
Mega Millions tickets are sold in 44 U.S. states, the District of Columbia and the Virgin Islands.
If more than one winner is picked, the jackpot would be divided proportionately, as happened when the previous Mega Millions record of $656 million was drawn in March 2012 and was shared by winners in Kansas, Illinois and Maryland, a lottery official said.
The televised drawing for the jackpot, which rose steadily from $667 million on Tuesday when no one had the lucky six numbers, will take place on Friday at 11 p.m. EDT (0300 GMT Saturday).
"This is truly uncharted territory, and it's exciting to see people across the country buying their tickets and joining in the fun," Gordon Medenica, lead director of Mega Millions, said in a statement.
Powerball, which holds the record for the largest U.S. lottery prize of $1.586 billion in 2016, will hold a separate drawing on Saturday. Its jackpot grew on Friday to $470 million from $430 million, with a lump sum value of $268.6 million.
The 24 semi-weekly Mega Millions drawings have failed to produce a top winner since July 24, when an 11-member office pool in Santa Clara County, California, hit a $543 million jackpot.
The odds of winning the Mega Millions jackpot are one in 302,575,350, but the odds of winning any of the lesser prizes are one in 24.
Even though no one won the top prize at Tuesday's drawing, lottery officials noted that there were more than 4.5 million winning tickets, including eight that paid $1 million each and one that paid $5 million.
(Reporting by Gabriella Borter; editing by Jessica Resnick-Ault, David Gregorio and Cynthia Osterman)
This story has not been edited by Firstpost staff and is generated by auto-feed.
Business
By Stephen Nellis (Reuters) -Apple Inc on Monday said it will offer the ability to store state-issued identification cards digitally on iPhones and that it is working with the U.S. Transportation Security Administration to accept the digital IDs at airports, one of several updates to the software that runs on its devices. It also showed updates to its FaceTime video chat app, adding the ability to schedule calls with multiple attendees and making the software compatible with Android and Windows devices.
Business
LONDON (Reuters) - The bosses of all airlines flying passenger services between Britain and the United States called on Monday for the countries' governments to relax COVID-19 restrictions to reopen travel routes between the two countries. After more than a year of restrictions, the CEOs of American Airlines, IAG unit British Airways, Delta Air Lines, United Airlines and JetBlue Airways Corp said high vaccination rates in both countries meant travel could restart safely. The push for reopening trans-Atlantic routes on Monday comes ahead of meetings between U.S.
Business
BRUSSELS (Reuters) - The European Union's patience towards Britain over Brexit arrangements in Northern Ireland is wearing thin and the bloc will consider its options should Britain continue its "confrontational path", an EU official said on Monday.