London tube attack: Seventh suspect arrested in for terror incident at Parsons Green station
He has been taken to a south London police station where he remains in custody, Scotland Yard said in a statement.
London: A seventh man was on Monday arrested by British police's counter-terrorism officers in connection with the bomb attack on a London underground train that injured 30 people earlier this month.
The 20-year old man was arrested at an address in Cardiff, Wales, early on Monday morning under Section 41 of the UK's Terrorism Act.
He has been taken to a south London police station where he remains in custody, Scotland Yard said in a statement.
The arrests were carried out by officers from the Metropolitan Police's Counter-Terrorism Command, supported by colleagues from the Welsh Extremism and Counter Terrorism Unit (WECTU) and South Wales Police.
Officers are also carrying out a search at an address in Cardiff as part of the ongoing investigation into the attack at Parsons Green station in London on 15 September which injured 30 people.
It was Britain's fifth major militant attack so far this year.
"So far, seven people have been arrested as part of the investigation being carried out by the Met's Counter-Terrorism Command; one person has been charged in relation to the attack, three people remain in police custody and three people have been released with no further action," the Met Police said.
Ahmed Hassan, believed to be of Middle Eastern origin, was the first suspect to be formally named by Scotland Yard last week as officers produced him before Westminster Magistrates' Court in London on Friday.
The 18-year-old, arrested a day after the London Tube bombing on 15 September, was remanded in custody and is due to appear at the Old Bailey court in London on 13 October.
The police had also revealed the explosive used by the prime suspect in the terror attack as triacetone triperoxide (TATP), similar to ingredients used in some of the previous terror attacks in Europe such Paris in November 2015.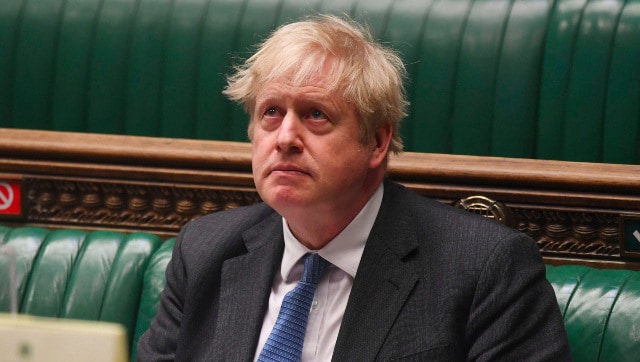 World
Friday's meeting at the Leaders' Summit in Cornwall is the first between G7 leaders since the start of the coronavirus pandemic
World
The aid will be given to Africa, Afghanistan and Venezuela as countries facing severe food insecurity due to Covid-19.
News & Analysis
The authority said it's taking a closer look at the "effective duopoly" Google and Apple have on the various gateways through which users can access online content.