London fire at Grenfell Tower: Cladding used for building renovation is banned in UK, ministers reveal
The new exterior cladding used in a renovation on London's Grenfell Tower may have been banned under United Kingdom building regulations
London: The new exterior cladding used in a renovation on London's Grenfell Tower may have been banned under United Kingdom building regulations, two British ministers said as police continued their criminal investigation into the inferno that killed at least 58 people.
Trade minister Greg Hands on Sunday said the government is carrying out an "urgent inspection" of the roughly 2,500 similar tower blocks across Britain to assess their safety, while an opposition lawmaker urged the government to quickly secure documents in the Grenfell renovation for the criminal probe.
Late on Sunday, the Metropolitan Police released three photos from inside Grenfell Tower, which showed in close detail how the fire charred the 24-story building that once housed up to 600 people in 120 apartments. Experts believe the building's new exterior cladding, which contained insulation, helped spread the flames quickly up the outside of the public housing tower early Wednesday. Some said they had never seen a building fire advance so quickly.
Hands and treasury chief Philip Hammond said in separate TV appearances that the cladding used on Grenfell seems to be prohibited by British regulations. Hands cautioned that officials don't yet have exact details about the renovation that ended just last year.
"My understanding is that the cladding that was reported wasn't in accordance with UK building regulations," Hands told Sky News. "We need to find out precisely what cladding was used and how it was attached."
"My understanding is that the cladding in question, this flammable cladding which is banned in Europe and the US, is also banned here," IANS report quoted Hammond as saying. "That's my understanding."
Asked why the cladding was used, Hammond replied: "There are two separate questions. One is, are our regulations correct? Do they permit the right kind of materials and ban the wrong kind of materials? Second question is; were they correctly complied with? And obviously, that will be a subject that the inquiry will look at," he added. "It will also be a subject that the separate criminal investigation will be looking at."
Aluminum cladding with insulation sandwiched between two panels has been blamed for helping to spread flames in major fires in many parts of the world, including blazes in the Middle East, Europe, Asia and the United States.
Labour Party lawmaker David Lammy demanded that the government and police immediately seize all documents relating to Grenfell's renovation to prevent the destruction of evidence that could show criminal wrongdoing.
"The prime minister needs to act immediately to ensure that all evidence is protected so that everyone culpable for what happened at Grenfell Tower is held to account and feels the full force of the law," Lammy said, suggesting that contractors might be destroying evidence before it is sought by police.
He said all records -- including emails, minutes of meetings, correspondence with contractors, safety assessments, specifications and reports -- must be kept intact.
"When the truth comes out about this tragedy, we may find that there is blood on the hands of a number of organisations," Lammy said.
He complained bitterly that a friend — the young artist Khadija Saye — was still alive three hours after the fire started but was unable to get out of her apartment to safety. Police Commander Stuart Cundy says police will seek criminal prosecutions if the evidence warrants. He has not provided details about the inquiry.
London Mayor Sadiq Khan said yesterday after attending a church service several blocks from the tower that the fatal blaze was entirely preventable. He said displaced residents are "angry not simply at the poor response in the days afterwards from the council and the government, but the years of neglect from the council and successive governments."
They feel they have been ignored because they are poor, he said. British officials have announced a nationwide minute of silence to honour the victims on Monday morning.
With inputs from IANS and AP
India
This is the second time that Badal has been summoned in the case. He was interrogated by the previous SIT headed by then ADGP Prabodh Kumar on 16 November, 2018
News & Analysis
Audible and Alexa have unveiled five sleep and relaxation-focused audio series for free for Alexa users.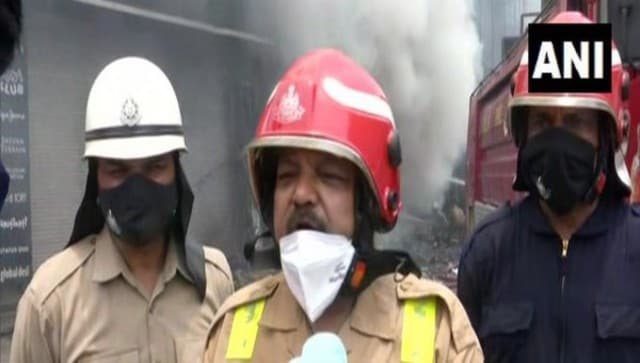 India
Lajpat Nagar fire: Delhi Fire Service Director Atul Garg said that a call about the blaze was received around 10.20 am, following which 16 fire tenders were rushed to the spot