London attack: Why no amount of political correctness will save the world from Islamist terrorism
The attack near the British Parliament, we have been told, was carried out by a Birmingham-based Briton called Khalid Masood whose birth name was Adrian Elms before he converted to Islam
The attack near the British Parliament, we have been told, was carried out by a Birmingham-based Briton called Khalid Masood whose birth name was Adrian Elms before he converted to Islam. The 52-year-old was a history-sheeter who had previously dallied with terrorists, without throwing his hat into the ring, and was briefly a subject of interest for British spy agency MI5.
Reuters quoted London police as saying that Masood "had a range of previous convictions for assaults, including GBH (grievous bodily harm), possession of offensive weapons and public order offences" but there was "no prior intelligence about his intent to mount a terrorist attack."
Till this Wednesday.
The Islamic State connection
A petty criminal without any known linkages with religious fundamentalism, Masood fits right into the profile of individuals targeted or recruited by Islamic State which has since claimed responsibility for the attack. The New York Times correspondent Rukmini Callimachi, who covers Islamic State/Al-Qaeda operations and has done extensive research in areas of global terrorism, recently wrote in an article how a "secretive branch" of Islamic State built a global terrorist empire by tapping into the local criminal network. Harry Safro, an Islamic State defector from Germany, told her that "new converts to Islam" with no established ties to radical groups are extensively targeted either online or through sleeper cells.
The bond between Islamic State and so-called 'lone wolf' attackers (who may have never travelled abroad and have either been self-radicalized or via an operative) is a trade-off. Islamic State finds it easier to transfer petty criminal "skills" to jihadism and for the crook, the act of terror offers a path to glory and perhaps even redemption.
A study on the link between petty crime and jihadism by authors Rajan Basra, Peter R. Neumann and Claudia Brunner (referred to by Callimachi in a tweet) finds evidence for this 'redemption narrative'. According to the study, "jihadism offered redemption for crime while satisfying the same personal needs and desires that led them to become involved in it, making the 'jump' from criminality to terrorism smaller than is commonly perceived."
At this stage it is not very clear whether Masood had been in any contact with an operative or had pledged allegiance to Islamic State but the telltale signs indicate that he perhaps got self-radicalised, becoming what the media describes him — 'the lone wolf'.
'Lone wolf', a semantic jugglery and study in self-delusion
There is already a mountain of literature, reports, studies and articles on why the term 'lone wolf' is misleading when it comes to Islamist terrorism. In an article for The Guardian Jason Burke has written why "talk of lone wolves misunderstands how Islamic militancy works"; research analyst Bridget Moreng has written in Foreign Affairs journal on how Islamic State inspires, recruits and trains 'lone wolves' and Callimachi has cited the example of an aborted terrorist attack in Hyderabad to explain this in her article: 'How ISIS Guides World's Terror Plots From Afar'.
Media has already started calling the London terrorist incident a 'lone-wolf' attack even though London Metropolitan Police have acknowledged its links with "Islamist terrorism" and have since arrested several people after raids in Birmingham and in other parts of Britain.
The term 'lone wolf' is a semantic jugglery and a study in self-delusion. It is an attempt to disconnect any instance of terrorism from larger ideological moorings and transfer the onus of the moral failing from society to the individual, as if he was "acting on his own".
Jason Burke, writing for The Guardian, says that this "implies that the responsibility for an individual's violent extremism lies solely with the individual themselves or with some other individual or group, all of which could be eliminated. The truth is that terrorism is not something you do by yourself. Like any activism, it is highly social, only its consequences are exceptional… People become interested in ideas, ideologies and activities, even immoral ones, because other people are interested in them."
Reuters, quoting a US government source, has already informed us that though some of Masood's associates were suspected to have keen interest in travelling and joining jihadi groups overseas, he "himself never did so." But the signs are interesting.
The Kent-born Briton became a religious convert and according to Sky News, he was a "very religious, well-spoken man. You couldn't go to his home in Birmingham on Friday because he would be at prayer."
It's Birmingham again
This brings us to the curious case of the West Midlands city of Birmingham and its close links with Islamist terrorism. According to NBC News, cops have arrested two women in their twenties and four men in their mid to late twenties from separate addresses in Birmingham. Another person, a 58-year-old man, was arrested on Thursday morning at another address in Birmingham, according to the report.
This would then point us to the inference that Birmingham had some sort of influence on Masood in his transformation from a petty criminal to a jihadist. The city has a troubled connection with Islamist terrorism and Reuters tells us, quoting a study by Henry Jackson Society (a British think-tank), that 39 of 269 people convicted in Britain of offences related to terrorism between 1998 and 2015 came from the city. British newspaper The Independent further parses the figures, pointing out that one in 10 of all those linked to Islamist terrorism in Britain and abroad came from just five council wards in the city — Springfield, Sparkbrook, Hodge Hill, Washwood Heath and Bordesley Green. A fifth of Birmingham's population are Muslims (2,34,000) and Masood's vehicle was rented from the Birmingham branch of a car rental firm.
In an article titled: 'Why has Birmingham become such a breeding ground for British-born terror?', The Independent's Kim Sengupta writes that most of the terrorists (linked to 7/7 London bombings, 9/11 attacks) "have family links to Kashmir. Many young men went to Pakistan to train to fight against Indian forces in Kashmir… Some joined Al-Qaeda and Islamic State. Indoctrination took place in mosques which had been taken over by radical clerics and, it is claimed, a number of schools. Birmingham is in the centre of the so-called 'Trojan Horse' plot in which, it is alleged, an organised group of Islamists seek to infiltrate and take over state education establishments."
Why "inclusiveness" alone can't prevent terrorism
This clearly points to a huge problem of assimilation of culture and belies liberalism's core argument that multiculturism is the only antidote for Islamist terrorism. London's top counter-terrorist officer Mark Rowley recently said that if 13 plots of terrorism have been busted in the UK since 2013, when Lee Rigby was murdered,   then it stands to reason that despite its all-pervasive political correctness and fierce inclusiveness, there exists deeply dissenting areas of defiance against England's multicultural ethos.
From London Mayor Sadiq Khan, France President Francois Hollande to former US president Barack Obama, political leaders have harped on the grievance narrative of Islam whenever there have been Islamist terrorist attacks. Wide range of excuses — from poverty to victim-hood to alienation — have been offered to contextualise terrorism and the world at large has been constantly reminded that the moral failing of a terrorist attack lies with the people who have been victimised, not the poisonous ideology that lies behind it.
A little scratching of the surface exposes the truth. In an erudite article, Praveen Swami of The Indian Express explores the reasons behind Britain's brushes with Islamist terrorism and finds that the "idea that the English terrorist is a product of the well-documented economic and educational backwardness of its Bangladeshi and Pakistani communities isn't true in all cases." He gives examples of a student from King's College, or members of Britain's affluent middle class or even the wealthy among 800 of its nationals who are actively engaged in terror or another 600 who have been reportedly prevented from doing so.
Swami argues that the problem lies with Britain's identity politics: when Britain "outsourced its engagement with ethnic minorities to a new contractor-class" and in time, this strategy backfired as it created pockets of profound resentment against the "secular-democratic order."
Swami writes: "Instead of a rich cultural landscape, official multiculturalism created a homogenised Muslim identity. Thus, Choudhry defended her attempt to kill Timms by pointing to his support of the Iraq war — a land she had never visited. 'We must stand up for each other,' she said. 'We must fight them,' said Adebolajo — 'I apologise that women have had to witness this today, but in our land our women have to see the same'. "
The solution
This then, right here, is the biggest problem with the argument that 'political correctness and more stress on multicultural inclusiveness will be enough to tackle terrorism'. France tried and failed. Britain, too, seems to be failing. The failure lies in the fact that we are barking up the wrong tree. Instead of throwing money or trying to figure newer and newer methods of contextualising and justifying terror and floating a multiplicity of grievance narratives, the world must encourage Muslims to have an honest self-engagement on terrorism.
Hussain Haqqani, member of US-based think tank Hudson Institute and a former Pakistan envoy to US, puts his finger on the pulse in his column for The Telegraph, UK.
"The violence over 'Islam's honour' is a function of the collective Muslim narrative of grievance. Decline, weakness, impotence, and helplessness are phrases most frequently repeated in the speeches and writings of today's Muslim leaders. The view is shared by Islamists – who consider Islam a political ideology – and other Muslims who don't. The terrorists are just the most extreme element among the Islamists."
Let the liberal media and politicians urge Muslims to tackle the problem on their own while, as senior journalist R Jagannathan says, empower the reformist voices from within the community, only then may we rid the world of this scourge.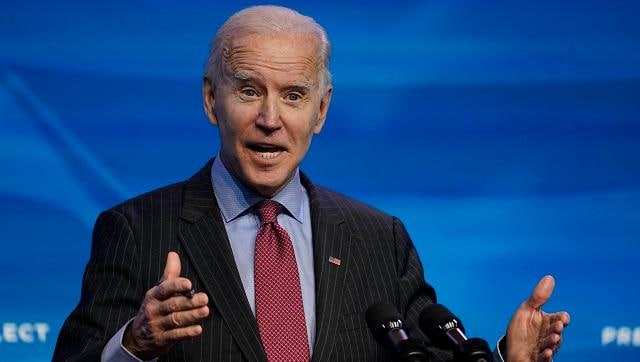 India
It is incredulous that the US still drinks the "political settlement" Kool-Aid provided gladly by Pakistan when the Taliban has come up with a military solution
World
Ali Kalora, head of the East Indonesia Mujahideen (MIT), was shot dead Saturday in Sulawesi island's jungle along with another member identified as Jaka Ramadhan.
World
Although no group has claimed responsibility for either attack, Jalalabad city is the capital of Nangarhar province, the base of Taliban rival IS-K's operations