Lockheed F-35 jet used by U.S. in combat for first time - official
WASHINGTON (Reuters) - The United States used an F-35 jet against a Taliban target in Afghanistan earlier on Thursday, marking the first U.S. combat use of the stealthy plane, a U.S. official said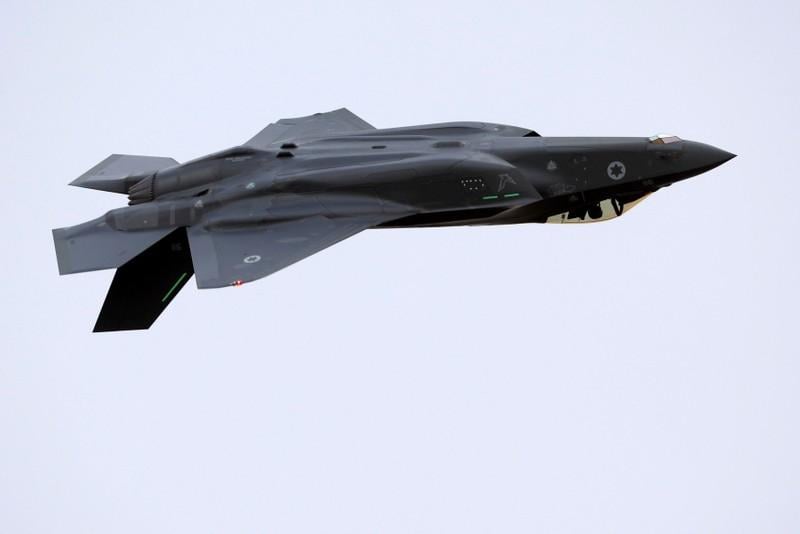 WASHINGTON (Reuters) - The United States used an F-35 jet against a Taliban target in Afghanistan earlier on Thursday, marking the first U.S. combat use of the stealthy plane, a U.S. official said.
The official, speaking on the condition of anonymity, said the F-35B jet took off from the USS Essex amphibious assault ship in the Arabian Sea.
The F-35, made by Lockheed Martin Co, comes in three variants - the F-35A conventional take-off and landing model, the F-35B, a short take-off/vertical landing version, and the F-35C, used aboard aircraft carriers.
In May, Israel became the first country to use the U.S.-made F-35 stealth fighter in combat.
The United States and 10 partner nations are aiming to grow the F-35 fleet to more than 3,000 jets and bring the unit price of the F-35A closer to $80 million in 2020 through efficiencies gained by ordering in larger quantifies.
Lockheed is the prime contractor for the jet. Its partners include Northrop Grumman Corp, United Technologies Corp's Pratt & Whitney and BAE Systems Plc.
(Reporting by Idrees Ali and Mike Stone in Washington; editing by Bill Berkrot)
This story has not been edited by Firstpost staff and is generated by auto-feed.
World
BAGHDAD (Reuters) - Rockets hit near U.S. forces and contractors in Iraq on Wednesday, including an air base north of Baghdad and a military base at Baghdad International Airport, the Iraqi army and security officials said. The army reported at least three rockets hit Balad air base, where U.S
World
By Silvia Ognibene and Silvia Aloisi FLORENCE, Italy (Reuters) -Italian police have arrested a Chinese couple accused of running a leather goods business which exploited immigrant workers it employed to make handbags for a Burberry supplier, according to an arrest warrant seen by Reuters. Tax police in Florence said in a statement that the two Chinese nationals were arrested on Wednesday as part of an investigation into alleged labour exploitation and tax fraud and that restrictive measures had been imposed on two other family members, including a ban on them leaving Italy
World
WASHINGTON (Reuters) - The United States on Wednesday blacklisted four Nicaraguans, including a daughter of President Daniel Ortega, as Washington warned it would continue to use diplomatic and economic tools against members of the leftist government engaged in repression. The U.S. State Department called on Ortega to release detained presidential candidates as well as other civil society and opposition leaders arrested over the past week in what Washington called "an increasing wave of repression." "There are costs for those who are complicit in the regime's repression.