Live: Political solution to Syria is in interest of US, says Hillary Clinton
The United States Congress is all set to debate whether to authorise US's military action against Syria. If the US Congress does not support the strike, the question is will Obama go ahead with military action.
00.08 am: Political solution to Syrian crisis is in the interest of US, says Clinton
Political solution to ending the conflict in Syria is in the interest of United States, former US Secretary of State Hillary Clinton said on Monday.
Speaking at an event in the White House, Clinton said she supported the Obama administration's efforts to hold the Syrian government responsible for the 21 August attacks.
Clinton further said that the broader conflict in Syria is a threat to the region and to the allies of US.
Updates for 9 September end
11.54 pm: US senate leader Reid says Syria violated human decency
Senate Majority Leader Harry Reid said The Senate will vote on Wednesday on the authorisation for the use of force against Syria.
Reid is blaming the Syrian government for using deadly chemical weapons in what he calls a "clear violation of human decency."
In remarks in the Senate on Monday, the Democratic leader said failure of the United States to respond would embolden hostile forces worldwide.
Reid made the remarks as President Barack Obama faces stiff resistance from Democrats and Republicans to his request for the authority to use military force against Syria. - AP
The Senate will vote on Wednesday on the authorization for the use of force against Syria.

— Senator Harry Reid (@SenatorReid) September 9, 2013
11.15 pm: 'US action on Syria will not be another war'
White House national security adviser Susan Rice says any U.S. military action against Syria "would not be another war."
She says the Syrian regime used chemical weapons against its own people and said that raises threats to other countries in the region, including Israel, the region's top U.S. ally.
Rice's remarks Monday to the New America Foundation think tank are part of a White House effort to build support with the public and in Congress to authorize Obama to use military action against the Syrian government.
Echoing her views, Tony Blinken, Dy NSA told reporters at the White House that the US does not want to go to war with Syria.
"The whole point is to make sure Syria does not use chemical weapons again. The question for Congress is - are we or are we not going to do something for those who died," he said.
11.02 pm: US says 14 more countries have supported their stand on Assad
The White House says 14 more nations have signed on to a statement blaming Syrian President Bashar Assad's government for a chemical weapons attack and calling for a strong international response.
That means the list has grown to 25 from the 11 — including the US — who initially signed on. The statement was unveiled Friday at the Group of 20 economic summit in St. Petersburg, Russia.
Among the new nations announcing support are Germany, Denmark, Morocco, Qatar and the United Arab Emirates, Estonia, Croatia, Hungary, Kosovo, Honduras, Romania, Latvia, Albania and Lithuania are also listed. Read more here. AP
10.30 pm: Ban Ki-moon urges Syria to hand over chemical weapons
UN Secretary-General Ban Ki-moon urged Syria to immediately agree to transfer chemical weapons and chemical precursors to a safe place within the country for international destruction.
Ban said he will also propose to the Security Council that it unite and demand an immediate chemical weapons transfer should UN inspectors conclude that such weapons were used in an attack Aug. 21 in a suburb of Damascus. - AP
09.15 pm: Syria says it accepts Russia's proposal to hand over chemical weapons
Syria on Monday quickly welcomed a call from Russia, its close ally, to place Syrian chemical arsenals under international control, then destroy them to avert a U.S. strike, but did not offer a time frame or any other specifics.
The statement by Syrian Foreign Minister Walid al-Moallem appeared to mark the first official acknowledgement by Damascus that it possesses chemical weapons and reflected what appeared to be an attempt by Syrian President Bashar Assad to avoid the U.S. military attack.
But it remained to be seen whether the statement represented a genuine goodwill gesture by Syria or simply an attempt to buy time.
"Syria welcomes the Russian proposal out of concern for the lives of the Syrian people, the security of our country and because it believes in the wisdom of the Russian leadership that seeks to avert American aggression against our people," al-Moallem said during a visit to Moscow, where he held talks with his Russian counterpart, Sergey Lavrov.
Secretary of State John Kerry indicated that the Syrian President Assad could avoid an attack by turning "every single bit" of his arsenal over to the international community by the end of the week.
Kerry said: "Sure, he could turn over every bit of his weapons to the international community within the next week, without delay…But he isn't about to."
The Russians are taking Kerry's words seriously although the Americans seem to be dissembling. US State Department spokeswomen Jennifer Psaki watered down Kerry's comments, saying he was making a "rhetorical" point in the face of Assad's long-standing intransigence. - AP
08.05 pm: Will urge Syria to put chemical weapons under international control, says Russia
Russia on Monday said it will urge Syria to put its chemical weapons under international control if that will help avert military strikes, news agency Reuters reported.
Russian Foreign Minister Sergei Lavrov says Moscow does not know whether Syria will accept the proposal or not.
Lavrov, who called a news conference to announce the proposal, said he had already conveyed the idea to Syrian Foreign Minister Walid al-Moualem at talks in Moscow and that Russia expected "a quick and, I hope, a positive answer."
Russia, which believes the attack was carried out by rebels, warned that US strikes on Syria could lead to the spread of terrorism.
7.03 pm: Majority of Americans against US striking Syria, says survey
As US President Barack Obama pushes for a Congress approval to strike Syria, a majority of US citizens are against any such move by the Nobel Peace Prize winning President.
According to a CNN/ORC International poll released on Monday, more than seven out of ten Americans say a strike in Syria will not help the US achieve any significant goals and a similar amount of people feel that the US should not interfere in Syria's two year civil war.
You can read more about the survey here.
6.14 pm: US must be prepared for retaliation, says Assad
Syrian President Bashar al-Assad has warned the United States that any military action on Syria could have disastrous effects for the West.
Assad said he was prepared for American military action but warned "this war is against US interests" and that there will be retaliation.
If there's a military strike, "expect every action" he told CBS News.
6.05 pm: US won't attack Syria if Assad surrenders arsenal
Secretary of State John Kerry said Monday that Syrian President Bashar Assad could resolve the crisis surrounding his purported use of chemical weapons by turning "every single bit" of his arsenal over to the international community by the end of the week.
However Kerry, who joined British Foreign Secretary William Hague at a news conference in London, said he didn't expect Assad to do that. - AP Read more here.
4:00 pm: US Congress to debate action against Syria
The United States Congress is all set to debate on authorising US military action against Syria. If the US Congress does not support the strike, the question is whether Obama will go ahead with military action.
According to White House deputy national security adviser Tony Blinken that's unlikely. He told NPR: "The president, of course, has the authority to act, but it's neither his desire nor his intention to use that authority..."
Meanwhile members of Congress also received a letter from the Syrian government inviting them to send a Congressional delegation to Damascus and to communicate "through civilised dialogue rather than the language of fire and blood", reports The Telegraph.co.uk. 
According to this piece in Bloomberg, "the stakes for Obama on Syria are impossible to exaggerate. A loss would make his presidency appear impotent and damage the US's global standing."
The report says that Obama spoke to one Democrat for more than a half-hour, the longest one-on-one conversation that lawmaker has had with him. 
Obama is expected to address the nation on Tuesday and meet Democrat Senators on Tuesday as well to push for the vote. For more details on how long the process will take, you can see this link by Fox6Now.
Meanwhile Secretary of State John Kerry on Monday reiterated the US' allegations that Syria's President Bashar Assad had launched a chemical weapons attack against his own people and said that Assad could resolve the crisis by turning over "every single bit" of his weapons arsenal to the international community within a week.
Kerry was asked about comments that Assad made to CBS anchorman Charlie Rose in which the beleaguered Syrian leader argued there was no conclusive evidence about who is to blame for the chemical weapons attack.
Asked about that, Kerry said, "I just gave you real evidence."
"Evidence that as a former prosecutor in the United States I could take into a courtroom and get admitted," the secretary added. Kerry said he had personally tried people who had been sent to prison for life for less than what Assad is accused of doing.
"So the evidence is powerful and the question for all of us is what are we going to do about it," Kerry said. "Turn our backs? Have a moment of silence?"
With inputs from Associated Press
Find latest and upcoming tech gadgets online on Tech2 Gadgets. Get technology news, gadgets reviews & ratings. Popular gadgets including laptop, tablet and mobile specifications, features, prices, comparison.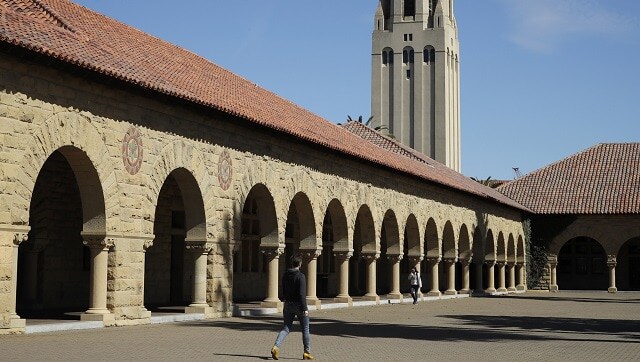 World
The policy to deport already enrolled foreign students if they took classes online was rescinded after being challenged by eight federal lawsuits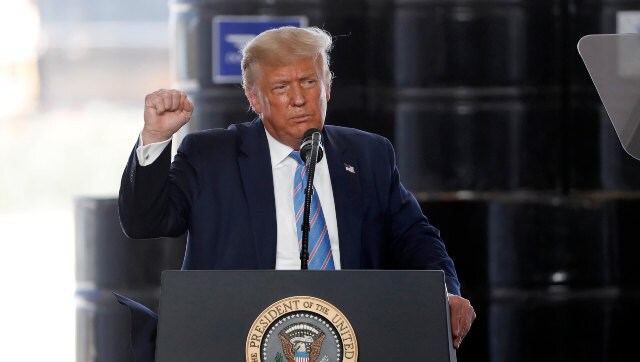 World
There is no evidence, however, of widespread voter fraud through mail-in voting, even in states with all-mail votes.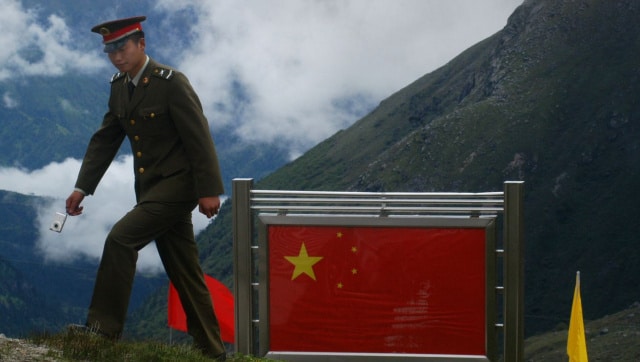 World
China should work toward de-escalating the situation along the LAC through existing diplomatic mechanisms and not through force, the resolution said.