Liu Xiaobo's widow Liu Xia appears in online video, asks people to give her 'time to mourn'
The widow of late Chinese Nobel laureate Liu Xiaobo has resurfaced in an online video, weeks after her friends raised concerns about her fate at the hands of the authorities.
Beijing: The widow of late Chinese Nobel laureate Liu Xiaobo has resurfaced in an online video, weeks after her friends raised concerns about her fate at the hands of the authorities.
Liu Xia was last seen in government-released images of her dissident husband's sea burial on 15 July, and China has been under international pressure to free her and let her travel abroad.
Liu Xia, 56, has been under de facto house arrest since her husband won the Nobel Peace Prize in 2010, despite having never been charged with a crime.
"I am recovering in a province outside of Beijing. I ask you to give me time to mourn," said Liu in the minute-long video posted on YouTube on Friday, a website blocked in Communist-ruled China.
Dressed in a black t-shirt and black trousers, Liu Xia was sitting on a sofa next to a coffee table while holding a lit cigarette.
"I will see you one day in top form. While Xiaobo was sick, he also looked at life and death with some distance, so I also have to readjust. I will be with you again when my situation generally improves," she said.
The name of the film-maker, the place and date of filming, were not specified, but it would be unusual for the video to be released without the knowledge of the authorities. Plainclothes security agents guard Liu Xia's Beijing apartment.
"It is certain that she was forced by the authorities to make this video," Hu Jia, a Chinese dissident and friend of the couple, told AFP.
"How can anyone who does not even enjoy freedom express her will freely?"
Ye Du, another dissident close to Liu's wife added: "She said that to protect her family, because the current situation is that even her family can not get in touch with her."
Liu Xia's lawyer, who has filed a complaint to the United Nations, has accused the Chinese government of her "enforced disappearance".
But the local authorities have said she is a free citizen who was merely too grief-stricken by her husband's death to be in touch with any friends or lawyers.
Beijing has arrested a string of critics, activists and human rights lawyers as part of a campaign to tighten controls on civil society that began in 2012 when President Xi Jinping took power.
This latest incident comes as the ruling Communist Party prepares for a congress later this year that is expected to cement Xi's position as the most powerful Chinese leader in a generation.
William Nee, a China researcher at Amnesty International in Hong Kong said he thinks Liu Xia will remain under house arrest ahead of the event in the autumn.
"I think they will most likely continue to put her under illegal house arrest and control her movements," he said.
"Especially because the 19th Party Congress is coming up and historically, the government doesn't want any political issues to dominate the news in the months before."
Beijing has already faced a global backlash over itstreatment of Liu Xiaobo, who became the first Nobel Peace Prize winner to die in custody since German pacifist Carl von Ossietzky in 1938.
Following his terminal cancer diagnosis, Liu requested to receive treatment abroad — a wish that friends believe was in reality for his wife's sake — but the government refused to release him.
A veteran of the 1989 Tiananmen Square protests, Liu was sentenced to 11 years in jail in 2009 for "subversion" after pushing for democratic reforms.
He died aged 61 while still in custody at a Chinese hospital on 13 July, after losing his battle with liver cancer.
His death triggered rage and frustration among the dissident community and an outpouring of grief in semi- autonomous Hong Kong, where pro-democracy forces also contend with an increasingly assertive Beijing.
World
Wuhan, where the virus emerged in 2019, reported its first local infections in over a year and said it was 'swiftly launching' testing of all 11 million residents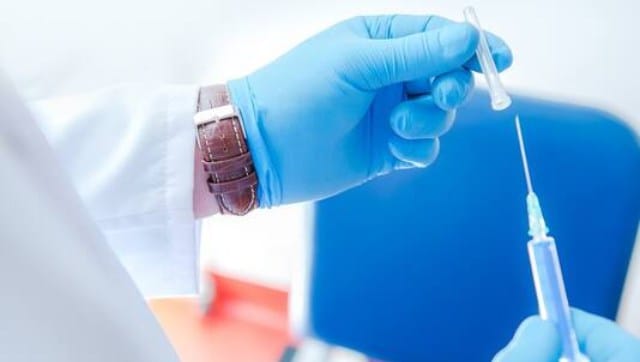 World
Viral hepatitis is considered a serious health condition, with its B and C strains claiming 1.1 million deaths every year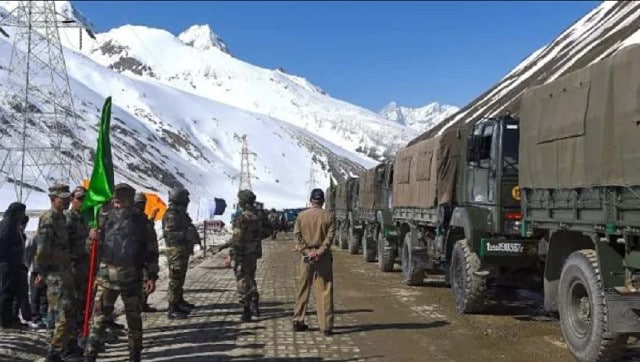 India
The meeting between corps commander-ranked officers of the Indian Army and the Chinese PLA began at 10.30 am and ended at 7.30 pm at Moldo on the Chinese side of the LAC, officials familiar with the development said