Libya: Parliamentary polls see low turnout amid clashes with Islamists
In Libya, elections were called last month as a way to strengthen central state authority after renegade army general Khalifa Haftar opened a campaign against Islamists in the east.
Tripoli/Benghazi: Some 630,000 Libyans voted on Wednesday - fewer than half of those eligible - in a parliamentary election overshadowed by violence, election officials said.
At least five people were killed in heavy clashes between Islamists and government forces in the eastern city of Benghazi, medical sources said, as turmoil continued to grow in the wake of the overthrow of Muammar Gaddafi three years ago.
Turnout was much lower than in July 2012, the first free national vote in more than 40 years. Some 1.5 million were registered to vote, compared with 2.8 million in 2012, after rules were tightened.
Live cameras from Libyan news channels in the main cities showed mostly empty polling stations. Polling stations closed at 7 pm.
The election was called last month as a way to strengthen central state authority after renegade army general Khalifa Haftar opened a campaign against Islamists in the east.
Some polling stations stayed shut for security reasons in the eastern Islamist hotspot of Derna, Kufra in the southeast where tribes regularly clash, and the main southern city of Sabha, officials said.
Libya Struggles
Without a functioning government and parliament, Libya is struggling to impose authority over heavily-armed former rebels, militias and tribes which helped oust Gaddafi but who now defy the state and carve out their own fiefdoms.
The nascent national army, still in training, is no match for fighters hardened during the eight-month uprising against Gaddafi.
Libya also has a budget crisis. Protests at oilfields and shipping ports by armed militias have reduced oil production, the country's lifeline, to a trickle. Tripoli's partners in the West had hoped the vote would help it to begin rebuilding a viable state.
Many Libyans fear the vote will produce just another interim assembly. A special body to draft a new national constitution has still not finished its work, leaving questions over what kind of political system Libya will eventually adopt. To discourage political infighting between parties, which paralysed decision-making and led to wrangling between two rival prime ministers in May, candidates must run as independents rather than as party representatives.
"I am participating again to vote for the House of Representatives so we can rebuild Libya," said Munira Ashour, a female teacher. "I didn't vote for any congressional members who had nominated themselves again because they have had their chances without making any progress."
In Tripoli, former Prime Minister Ali Zeidan made a surprise appearance to cast his vote after returning from Europe, where he fled when parliament ousted him in March.
"We hope the elections will achieve their goals and that the House of Representatives will make a new start, better than the past," he told Reuters.
Benghazi Fighting
In Benghazi, polling stations opened despite clashes in one district when Islamist militants opened fire with heavy guns on a local security headquarters, security officials said. At least five people were killed and 30 wounded.
Divisions need to be bridged between Libya's west, once favoured by Gaddafi, and the neglected east where many demand autonomy and a greater share of the nation's oil wealth. Electoral authorities tightened registration rules by requiring voters to show a national identification number, which many Libyans lack because of the collapse of state services.
The new parliament will again be made up of 200 seats, but will be called the House of Representatives. Thirty-two seats are allocated to women.
Around 1,600 candidates were on the ballot, about 1,000 fewer than in the previous parliamentary vote. Some candidates put up street posters or platforms on social media, but the announcement of the election a month ago left little time before voting began, and there has been no real campaigning.
Reuters
World
A PLA contingent from China based in Pasni, near the Balochistan capital of Quetta allegedly helps the Pakistan Army in operating the Chinese CH-4 drones. The Pakistan Army has a naval air station at Pasni, known as PNS Makran
World
TTP commander Tipu and ten others were killed in the shootout between TTP militants and security forces in the restive Lakki Marwat district bordering South Waziristan tribal district of Khyber Pakhtunkhwa province, the source said.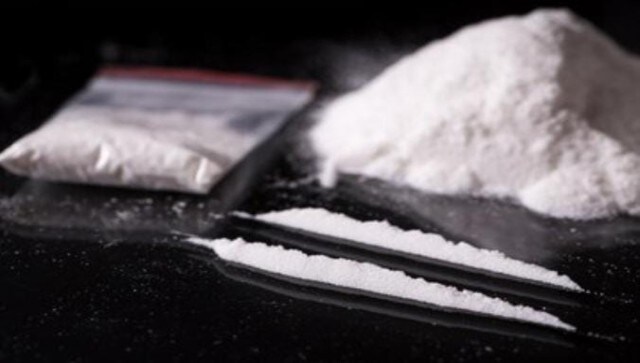 India
The tentacles of Drugs Jihad are spreading throughout the country through the nefarious designs of Islamist extremist. India must be on its guards to save its sovereignty and secularism from this onslaught