Libyan National Army launches air strikes against rival militia that targeted oil facilities in eastern part of country
Libyan strongman Khalifa Haftar's forces launched air strikes against a rival militia targeting key oil facilities in the east of the country
Benghazi (Libya): Libyan strongman Khalifa Haftar's forces launched air strikes against a rival militia targeting key oil facilities in the east of the country, a spokesman for his group said.
Fighters on Thursday attacked two oil terminals at Ras Lanuf and Al-Sidra held by Haftar's group, inflicting fresh disruption on an industry that forms the chaos-hit country's economic backbone. A spokesman for Haftar's self-styled Libyan National Army, which controls most of the country's east, said its aircraft bombarded reinforcements headed to join the "terrorist groups" on Friday.
The head of Libya's National Oil Company (NOC) blamed Ibrahim al-Jadhran, leader of a group opposed to Haftar that for years blocked the oil facilities, for the attack and said his forces had seized both sites. Jadhran has kept a low profile since 2016, but appeared in a video on social media on Thursday, saying he had formed a coalition to take over the oil sites. The NOC said on Thursday it had evacuated staff "due to armed clashes in the area", with production falling to around 240,000 barrels per day.
Rival political authorities and militias have been vying for control of territory and Libya's oil wealth since the 2011 uprising that ousted and killed dictator Muammar Gaddafi. The two terminals in eastern Libya had already been severely damaged in clashes between the two groups in 2016 and 2017. The attack on the oil facilities comes after feuding Libyan leaders, including Haftar, agreed to try to hold elections this December in line with UN plans to stabilise the country.
Haftar supports a rival administration in the east opposed to the weak internationally-backed government in Tripoli.
Find latest and upcoming tech gadgets online on Tech2 Gadgets. Get technology news, gadgets reviews & ratings. Popular gadgets including laptop, tablet and mobile specifications, features, prices, comparison.
World
Epidemiological studies will begin in Wuhan to identify the potential source of early cases of COVID-19, said WHO Director-General Tedros Adhanom Ghebreyesus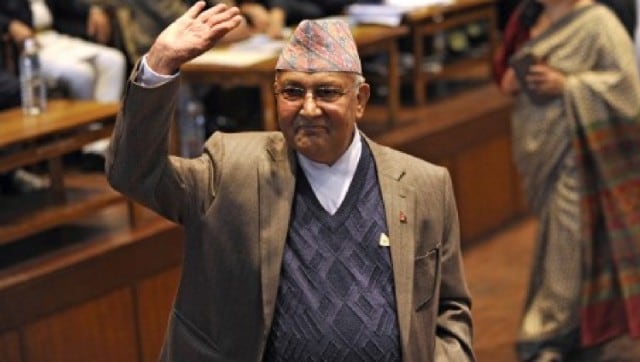 World
The Nepal government had on 20 May released a revised political and administrative map incorporating the disputed territories of Limpiyadhura, Lipulekh and Kalapani
World
A second massive blast occured at a building near the first site of explosion, sending up a mushroom cloud and a shock wave over the city