Libyan forces wary of civilians in push to oust last Islamic State fighters from Sirte - spokesman | Reuters
SIRTE, Libya U.S.-backed Libyan forces said they were trying to avoid harming trapped women and children as they thrust on Monday into the last patch of terrain held by Islamic State militants in their former stronghold of Sirte.Brigades led by fighters from the city of Misrata and backed by U.S. air strikes appear close to recapturing Sirte after a campaign lasting more than five months, though their progress has been slowed by snipers, car bombs and hidden explosives
SIRTE, Libya U.S.-backed Libyan forces said they were trying to avoid harming trapped women and children as they thrust on Monday into the last patch of terrain held by Islamic State militants in their former stronghold of Sirte.Brigades led by fighters from the city of Misrata and backed by U.S. air strikes appear close to recapturing Sirte after a campaign lasting more than five months, though their progress has been slowed by snipers, car bombs and hidden explosives. A statement from the Libyan forces aligned with a U.N.-brokered unity government in Tripoli said they were advancing in Sirte's Ghiza Bahriya district "in the face of desperate resistance".Some residential buildings had been retaken from Islamic State, said Rida Issa, a spokesman."There are some women and children trapped inside Ghiza Bahriya and it's well known that they have been used as human shields by Daesh (Islamic State)," he said, using a derogatory Arabic acronym for the jihadist militants.
"Our forces are trying very hard to avoid heavy weapons so as not to hurt those civilians."In recent weeks several groups of civilians, including women and children who were held captive by Islamic State, have escaped or been released from the area of fighting.
The field hospital in Sirte listed one fighter from Misrata as having died in Monday's clashes.Islamic State took full control of Sirte in early 2015, extending its control along about 250 km (150 miles) of Libya's Mediterranean coastline.
The United States began an air campaign over Sirte on Aug. 1, and has so far carried out more than 350 strikes against Islamic State positions and equipment.In London on Monday, the U.S., British and Italian foreign ministers met Libyan Prime Minister Fayez Seraj to tackle a political standoff preventing the U.N.-brokered unity government from expanding its authority outside the capital Tripoli. (Reporting by Hani Amara in Sirte and Ahmed Elumami in Tripoli; writing by Aidan Lewis; editing by Mark Heinrich)
This story has not been edited by Firstpost staff and is generated by auto-feed.
India
Stripped to the bone, the CAATSA sanctions are a way of forcing India to negate its multi-alignment strategy
World
Powell was fully vaccinated and was being treated at Walter Reed National Military Medical Center, his family said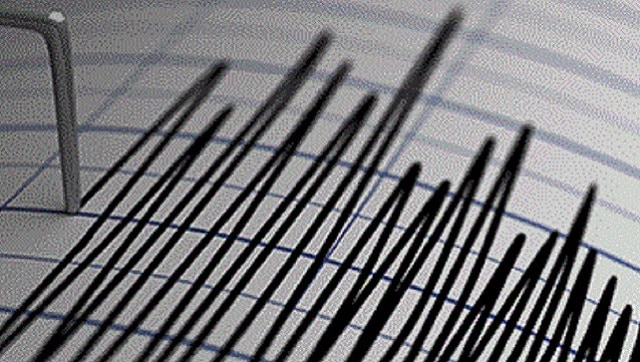 World
The US Geological Survey says the first quake struck about 17 miles south of Naalehu and the second earthquake struck about 20 minutes later in the same area