Lessons from NDA: Sushma should not take Bangladesh for granted
Sushma Swaraj must learn lessons from NDA's past and reassure Bangladesh that the BJP manifesto was for domestic consumption only and has achieved its objective.
By SNM Abdi
As Sushma Swaraj flies to Dhaka, I have some advice for her. Don't take Bangladesh for granted – it can be a real handful. Even its supposedly pro-India, grandmotherly prime minister, Sheikh Hasina, can dig her heels in, as Atal Behari Vajpayee once realized.
Bangladesh is apprehensive about NDA-2 because of its bad experience with NDA-1 and the threat to evict Bangladeshis spelled out in sectarian terms in the 2014 BJP manifesto. A similar ultimatum followed by futile operations saw bilateral relations hit rock bottom between 1998 and 2004. Ties were in tatters until 2007 – long after the NDA was voted out - when UPA began courting Bangladesh's army-backed interim government for strategic reasons. Then Hasina sent Pranab Mukherjee an SOS from prison to save her from the generals – and Mukherjee obliged in consultation with Sonia Gandhi, and IK Gujral who also played a role in the 'save Hasina' operation.
Hasina, out of sheer gratitude, addressed India's every security concern no sooner she returned to power in January 2009. This writer has it on good authority that she did not say 'no' to any of our requests despite India failing to honour its promises. Chidambaram was not exaggerating when he remarked before UPA-2 bowed out of office that India and Bangladesh were once again as close as they were in 1971!
Swaraj, who has inherited excellent relations with Bangladesh from UPA-2, must pull out all stops to bring the two nations even closer. But Swaraj should acquaint her self with the reasons for bad blood between India and Bangladesh during the BJP's first stint in power and its fallout.
If Swaraj presses pause and rewind, she can't help but react angrily to the manhandling of Rupa Chakravarti, wife of India's deputy high commissioner Sarvajit Chakravarti, in Dhaka on 15 September, 2005 by Shah Alam alias Ahmed Akbar Sobhan, chairman of Bashundhara Group. The tycoon pulled her out of a Mercedes with diplomatic number plate assigned to India – and got away with it because he was shielded by Khaleda Zia and Pakistanis.
So, let me also warn the Foreign Minister that she might run into Shah Alam, the Bangladeshi billionaire who manhandled Rupa Chakravarti, at the reception organised in her honour by the Indian High Commission in Dhaka. India's High Commissioner, Pankaj Saran, and Alam, are on excellent terms. Alam was at Saran's residence when Salman Khurshid visited Bangladesh in 2012.
A year before Rupa's humiliation, 5000 automatic rifles, 300 rockets and 1.14 million bullets were seized from a Chittagong warehouse. Imported from China by fugitive ULFA leader Paresh Barua with the connivance of Bangladeshi intelligence agencies, the arms were destined for India. Fortunately for India – and unfortunately for Barua and his Bangladeshi and Pakistani accomplices – the consignment was seized by the local police and reported in newspapers before it could be hushed up by higher-ups in Dhaka.
If Swaraj keeps rewinding, she will see footage of 16 BSF soldiers killed by Bangladesh Rifles at Boraibari on 18 April, 2001. Dhaka released photographs of the body a slain BSF soldier carried by villagers with his legs and hands tied to a bamboo pole as if he was an animal who had been hunted down. Significantly, Sheikh Hasina, heading an Awami League government, refused to come to New Delhi to meet Vajpayee to de-escalate tension. There were cries to invade Bangladesh to avenge the massacre of BSF soldiers. Vajpayee, a pragmatic PM, requested Hasina to fly to India as a placatory gesture. But Hasina did not come.
Relations had nosedived after NDA-1 announced that 20 million Bangladeshis were living illegally in India and launched Operation Push Back and Operation Flush Out to round them up from various cities and force them into Bangladesh at gunpoint.
But the exercise fell on its face as Bangladeshi troops successfully halted India's efforts; BSF and Bangladesh Rifles repeatedly exchanged fire over the controversial deportations. Not a single "infiltrator" could be deported. All that BJP's muscle-flexing achieved was embittering relations between BSF and BDR, besides antagonizing two successive Bangladeshi PMs - Sheikh Hasina (1996-2001) and Khaleda Zia (2001-2006).
The futile operations angered ordinary Bangladeshis and key institutions like defence and intelligence agencies to the great delight of Pakistan's Inter Services Intelligence (ISI) and Indian rebel groups like ULFA looking for safe haven across the border.
Swaraj must learn lessons from the past and reassure her hosts that the BJP manifesto was purely for domestic consumption and has achieved its objective – and that South Bloc under her leadership would address all outstanding bilateral issues like sharing of Teesta waters rather than fritter away the tremendous goodwill NDA-2 has inherited.
SNM Abdi is former deputy editor of Outlook and former executive editor of Daily Sun, Dhaka
India
Frontline and healthcare workers were assigned additional duties to help manage the public health emergency. But while the number of tasks expected of ASHAs kept increasing, the protective gear dwindled
India
The Centre will take over from states, which were supposed to be carrying out about 25 percent of the country's vaccination work, and continue with its ongoing inoculation efforts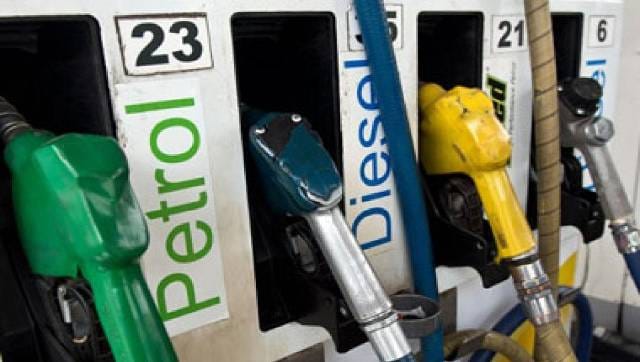 India
Ethanol is a biofuel, that is, a fuel produced by processing organic matter. The auto fuels we commonly use are mainly derived from the slow geological process of fossilisation, which is why they are also known as fossil fuels