The colours of Kumbh: A search for knowledge and salvation
The story of Kumbh is the second episode in the documentary web series explores the experience of attaining wisdom
Kumbh is the story of the 'great search' and the human thirst for knowledge, wisdom and perhaps, even escape. When you see thousands rush towards a river at the first ray of light, you're witnessing the power of devotion and pure belief. The Kumbh's legends are passed on via word of mouth — from one generation to the next. We have all heard tales from our elders, and most of the folklore we often hear about the Kumbh Mela is about the 'long lost sibling/twin' that you lose in the fair and then meet again after many years — a legend that has inspired so many popular films.
The lores create curiosity, cause intrigue and stir emotions. The pot (Kumbh) of immortality, popularly known as 'Amrit Kund '(the elixir of life), has mentions in mythological scriptures like the Ramayana and the Mahabharata. According to the legend, drops of nectar dropped at four places; Haridwar, Prayad, Ujjain and Nasik. Kumbh is hence held at these places. This year, the government spent a large sum on making it world class festival.
The story of Kumbh is the second episode in the documentary web series by Firstpost called Colours Of Kumbh. It explores the experience of attaining wisdom, first hand by sages and hermits of Kumbh on camera.
Read the previous part of the series here:
Part 1: The colours of Kumbh: Organising the globe's largest festival ain't an easy job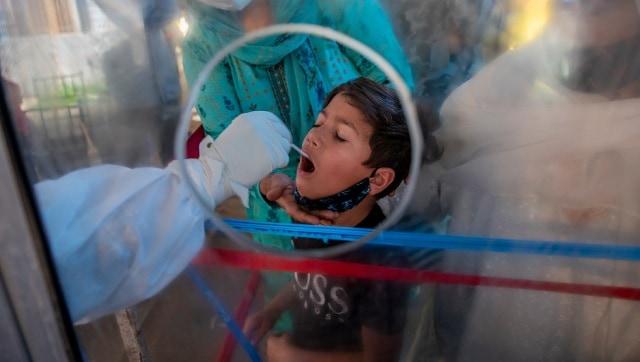 India
Five confirmed cases of Delta-Plus variant have so far been reported in the state — three from Bhopal and two others from Ujjain district
India
The yoga guru had earlier stirred a controversy with his comments on the efficacy of allopathic drugs against COVID-19, drawing the ire of the medical fraternity
India
The idea behind these vaccination passports has emanated from governments around the globe trying to protect citizens from another outbreak while balancing the need for connectivity and commerce