It appears the reports of Rajnath Singh's speech at the South Asian Association for Regional Cooperation (Saarc) home ministers' meeting being blacked out by the Pakistani media were greatly exaggerated. A source in the Indian government told PTI that "(it) is the standard Saarc practice that the opening statement by the host country is public and open to the media while the rest of the proceedings are in camera, which allows for a full and frank discussion of issues."
Well, that's a relief.
And here we were, suspecting the worst from the Pakistani media. Shame on us! As it turns out, there actually was no speech (more on this later).
Unfortunately, we missed the buzz around this speech business, because the entire FP Special Forces team was undergoing a crash course in the works of French philosopher/political commentator Jean Baudrillard and to a lesser extent, those of René Descartes. At the end of this intense workshop on solipsism and simulacrum — a workshop that may or may not have happened; we're still unsure — the eyes of our pattern recognition specialist fell on a copy of a Baudrillard essay titled La Guerre du Golfe n'a pas eu lieu or more simply, The Gulf War did not take place.  This essay — the 1991 equivalent of clickbait and third in a three-part series about the Gulf War — is more about perceptions of the war than any real attempt to claim that the events were imagined. Baudrillard examines how one warring party dealt almost exclusively in airstrikes, because of which there was little man-to-man combat, and how there was no clear 'winner' or 'loser' and so the 1991 conflict could not have been a 'war' in the traditional sense.
We get that.
It was then that our pattern recognition specialist put this essay, the Cartesian idea of solipsism and Baudrillard's notion of simulacrum together to conclude that there is no spoon.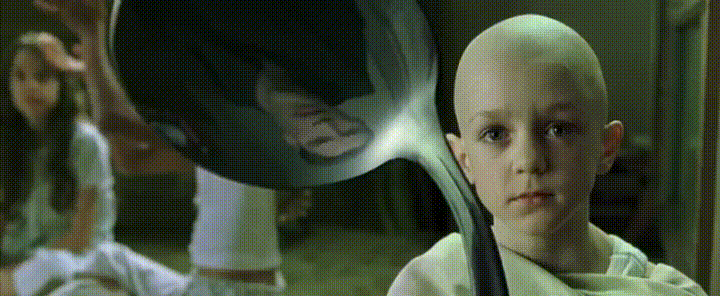 More pertinently, she surmised that some people in the Pakistani establishment (whether civilian or military) had been reading the same texts as us — but perhaps taking things a bit too literally. Their interpretation had led them to conclude that only those things that the Pakistani establishment deemed to be real and not imagined, were in fact real. In other words, you see a cat on the street, we see a cat on the street, Elon Musk peeks out of his flying car and sees a cat on the street, Mark Zuckerberg does a Facebook Live about the cat on the street, but if the Pakistani establishment believes there is no cat, there is no cat.
All good so far?
Good.
In other words, if something exists, it's because the Pakistani establishment deems it to exist. Rajnath noted that neither reporters from PTI nor those from Doordarshan or ANI were permitted to cover the proceedings of the Saarc home ministers' meeting. Which makes perfect sense. Why on earth would anyone want that raucous rabble of troublemakers that are Indian mediapersons at the event, being boorish, snacking on the free food, asking loud questions at the wrong time and adding their own interpretation to events?
But, let it be repeated, not one among the elite FP Special Forces team believes that there was a media blackout of Rajnath's speech.
In fact, the speech never actually existed. And neither did a lot of other things that we foolishly and blindly believed to have taken place (shame on us, once again).
It's time to stop allowing the biased Indian media to cloud your view. Here's a much more reliable account of events that didn't occur and the truth about events that actually occurred:
Terror training camps in Pakistan

The 1999 Kargil War

The 26 November, 2008 attacks on Mumbai

The 16 December, 2014 Army Public School massacre in Peshawar

The January 2016 Pathankot attacks

Hafiz Saeed holding an anti-India rally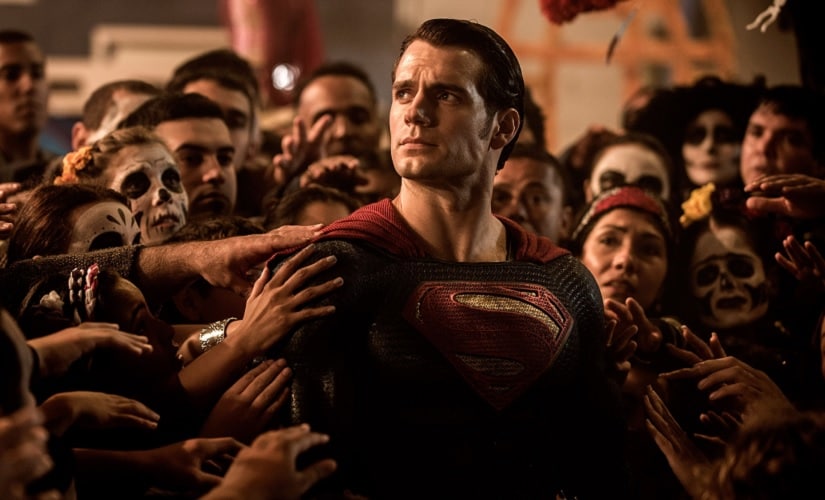 Burhan Wani and the Hizbul Mujahideen
There is still no spoon.
Updated Date: Aug 05, 2016 15:09 PM