Le Pen beats Macron in France as nationalists gain in EU vote
By Jan Strupczewski and Francesco Guarascio BRUSSELS (Reuters) - Marine Le Pen's far-right party edged just ahead of the centrist alliance of President Emmanuel Macron in exit polls as French voters led what pollsters expected to be a nationalist surge in an EU parliament election on Sunday. The defeat for the president was narrow amid a sharply increased turnout that was matched across the continent in what Brussels is portraying as a positive sign, in spite of gains for anti-EU groups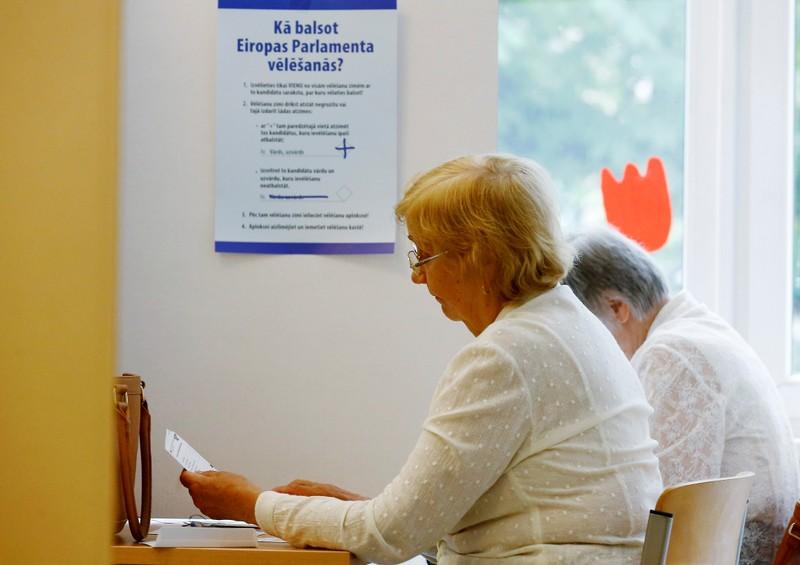 By Jan Strupczewski and Francesco Guarascio
BRUSSELS (Reuters) - Marine Le Pen's far-right party edged just ahead of the centrist alliance of President Emmanuel Macron in exit polls as French voters led what pollsters expected to be a nationalist surge in an EU parliament election on Sunday.
The defeat for the president was narrow amid a sharply increased turnout that was matched across the continent in what Brussels is portraying as a positive sign, in spite of gains for anti-EU groups.
Le Pen's National Rally would get just one more seat than Macron's En Marche, with 24 of France's 74 in the European Parliament, the exit poll showed.
But it was a bitter blow for those who hope the French leader can inspire Europeans to embrace the Union as an answer rather than as part of the problem in the face of social change that has bewildered and frustrated some voters.
Macron's office immediately put out a statement calling the performance -- 22.5% for En Marche against 24.3% for the party of the woman he beat to the presidency -- disappointing but no disaster. And it noted that pro-EU parties were in the majority.
The French Greens also did well, coming third in a crowded field, to add to the dazzling second place of their German counterparts, lending further credibility to expectations of a "green wave" that will influence policy in the coming years.
(Writing by Alastair Macdonald; Editing by Frances Kerry)
This story has not been edited by Firstpost staff and is generated by auto-feed.
Business
By Stephen Nellis (Reuters) -Apple Inc on Monday said it will offer the ability to store state-issued identification cards digitally on iPhones and that it is working with the U.S. Transportation Security Administration to accept the digital IDs at airports, one of several updates to the software that runs on its devices. It also showed updates to its FaceTime video chat app, adding the ability to schedule calls with multiple attendees and making the software compatible with Android and Windows devices.
Business
LONDON (Reuters) - The bosses of all airlines flying passenger services between Britain and the United States called on Monday for the countries' governments to relax COVID-19 restrictions to reopen travel routes between the two countries. After more than a year of restrictions, the CEOs of American Airlines, IAG unit British Airways, Delta Air Lines, United Airlines and JetBlue Airways Corp said high vaccination rates in both countries meant travel could restart safely. The push for reopening trans-Atlantic routes on Monday comes ahead of meetings between U.S.
Business
BRUSSELS (Reuters) - The European Union's patience towards Britain over Brexit arrangements in Northern Ireland is wearing thin and the bloc will consider its options should Britain continue its "confrontational path", an EU official said on Monday.