Lashkar-e-Taiba's charity wing FIF distributes millions in cash, blankets to Rohingya in Myanmar's Rakhine
LeT's charitable wing has reached out to the Rohingya population in the troubled state and has reportedly distributed millions in cash.
Amid global calls to restore peace and stability in Myanmar's northern Rakhine, the Lashkar-e-Taiba's (LeT) charitable wing, the Falah-i-Insaniat Foundation (FIF), has reached out to the Muslim population in the troubled state and has reportedly distributed millions in cash.
According to a report in The Indian Express, propaganda material released online by the organisation claimed that FIF volunteers had distributed "millions in cash money and blankets among more than 300 besieged Rohingya Muslims".
Shahid Mahmood, FIF's head of foreign operations said in an online statement that the FIF intended to "start its relief activities in all areas of Burma where Muslims are besieged".
The claim was backed by Bangladesh-based intelligence officials, who told The Indian Express that "the group had been operating in refugee camps near the town of Cox's Bazaar, with the help of local Islamist groups".
Rohingya leaders based in Dubai and Pakistan are now enlisting the support of Lashkar-e-Taiba affiliate Jamaat-ud Dawah (JuD) towards the cause of the Rohingya settlers in Pakistan and other countries including India, according to latest intelligence reports, The Times of India said.
The report states that Firdous Sheikh, the Dubai-based president of Rohingya Federation of Arakan, had visited Pakistan last month and had attended seminars in support of Rohingya Muslims.
During this visit, he met Naveed Qamar, JuD 'amir' based in Karachi, along with Noor Hussain, Pakistan-based leader of Rohingya Solidarity Organisation and president of the Burmese Muslim Welfare Organisation.
The FIF claim seems to confirm India's stand, which had stated that it had adequate intelligence to confirm LeT's role in radicalising Rohingyas with its 'so-called charitable avatar and then through frontmen' in the Rakhine state in Myanmar.
According to a report in Hindustan Times, India first grew suspicious of LeT involvement in 2012-13 when it got inputs from Bangladesh and suspected that Rohingya radicals and LeT had a hand in the blasts that rocked Bodh Gaya, the report said.
LeT founder Hafiz Saeed has also been vocal in accusing India of aiding the Myanmar regime in its persecution of Rohingyas. In an unauthenticated video, he had urged the Rohingya Muslims of fleeing Myanmar to 'join jihad'.
According to a DNA report, the video shows LeT and JuD chief calling on the Rohingya to wage a 'holy war' if they are threatened.
Responding to Saeed's calls, the Union home ministry had submitted an affidavit to the Supreme Court on the deportation of Rohingya immigrants to Myanmar and had called them a "security threat to India".
In the affidavit, the government said it had reports from security agencies and other credible sources "indicating linkages of some of the unauthorised Rohingya immigrants with Pakistan-based terror organisations and similar organisations operating in other countries".
With inputs from agencies
Sports
2016 Rio de Janeiro Olympics refugee team had 10 athletes.
long reads
It has been more than two years that some 27,000 children have been left to languish in al-Hol camp. Most of them not yet teenagers, they are spending their childhood in a limbo of miserable conditions with no schools, no place to play or develop and seemingly no international interest in resolving their situation.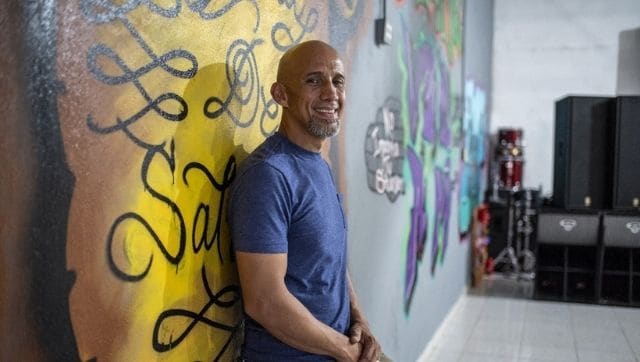 World
The pastor was himself once an illegal migrant, involved in drug trafficking and crime, and had spent time in prison. Now, with his Bible study centre empty due to COVID-19, he found he could not say no.