Landslide in Swiss Alps: Search operations intensified after eight go missing
Eight people, including German, Austrian and Swiss citizens, are missing following a landslide that forced the evacuation of a village in the Swiss Alps
Geneva : Eight people, including German, Austrian and Swiss citizens, are missing following a landslide
that forced the evacuation of a village in the Swiss Alps, police said on Thursday.
"In the region of Val Bondasca, eight people who were there at the time of the landslide have not been found," the Graubunden cantonal police said in a statement.
The landslide on Wednesday sent mud, rocks and dirt flooding into the village of Bondo, near the Italian border, and forced the evacuation of around 100 people, some of whom were airlifted out with helicopters. Six of the eight were reported missing by their relatives, the police said, adding that the search for them had intensified overnight, with a Swiss army helicopter taking part.
"The missing persons are nationals from Germany, Austria and Switzerland," the police said.
Images showed a broad swathe of farmland covered in a grey, moving mass, with mud partially engulfing some buildings. Police said 12 farm buildings, including barns and stables, had been destroyed by the flow of debris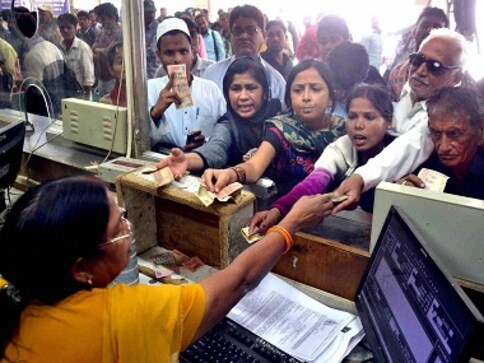 Business
This is hardly the time for FDI in banks as public sector banks are wading through a serious problem of bad loans and insolvency resolution
Life
Switzerland is 'The Ultimate European Destination' for most Indians, whose indiscipline is unfortunately legendary
Business
Davos is a good opportunity for Narendra Modi to make a statement of his economic vision for the country and the Asian region