Lahore terror attack: Death toll jumps to 26 in suicide blast near Punjab chief minister Shahbaz Sharif's house
At least 26 people, including policemen, were killed when a suspected suicide bomber targeted police deployed near residence-cum-office of Shahbaz Sharif in Lahore.
Lahore: At least 26 people, including policemen, were killed and 57 others injured on Monday when a suspected suicide bomber targeted police personnel deployed near residence-cum-office of Pakistan's Punjab province chief minister Shahbaz Sharif in Lahore.
"Police and Lahore Development Authority officials were busy in removing encroachments outside the Arfa Karim Tower, located near the chief minister's Model Town residence, when a powerful blast took place," Rescue 1122 Deeba Shahnaz told PTI.
Lahore police chief Captain (R) Amin Wains confirmed that it was a suicide blast and the "target was police".
The chief minister, who is also the brother of prime minister Nawaz Sharif, was in a meeting at his Model Town office when the blast took place.
The Punjab government confirmed that 26 people were killed and 57 others injured in the blast. One sub-inspector, 1 ASI and 6 Constables were among dead, it added.
Rescue teams shifted the injured to hospital. An emergency was declared in city hospitals. "The condition of several injuries is stated to be critical," Shahnaz said.
"29 injured persons are being treated at Lahore General Hospital, 9 in Jinnah and 18 in Ittefaq hospital," the official Twitter account of the Government of Punjab tweeted.
No group has claimed responsibility for the blast.
Citing police sources, the Geo News reported that a suicide attacker targeted police personnel deployed at the site. The area has been cordoned off by a heavy contingent of security forces and the section of the road has been sealed.
"We are collecting evidence and this could be a suicide bombing. The death toll includes police and civilians," DIG Operations Haider Ashraf was quoted as saying.
Prime minister Sharif strongly condemned the blast and directed officials to provide best possible medical treatment for the injured.
"No words can express the grief which grips my heart right now. The blast destroyed many families, but terrorists can never destroy our resolve," chief minister Shahbaz Sharif said.
"Our blood was spilt on the street but I swear to my Allah that the blood of our innocent martyrs will write end of these cowardly assassins!" he tweeted.
Punjab law minister Rana Sanaullah said terrorism can not be ruled out as the motive behind the explosion. He added that security forces are conducting their investigations.
Lahore, the cultural capital of Pakistan, has witnessed several terror attacks in recent years.
In April, six persons were killed and 15 others injured when a suicide bomber targeted a population census team in Lahore's Bedian Road.
In February, a suicide bomber killed 14 people, including senior police officers, near the Punjab Assembly.
World
Durand Line is a reminder of how Afghans were cheated by the British and an artificial border was created whose legitimacy is questionable.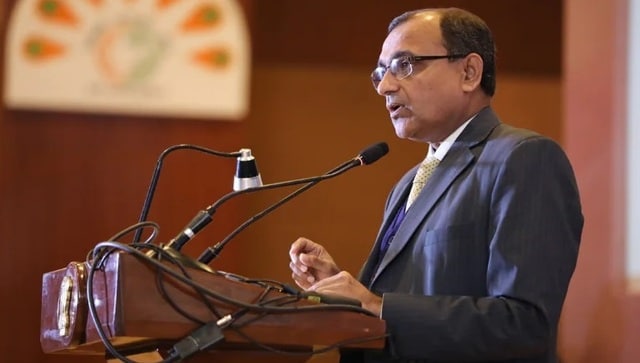 India
India's Permanent Representative to the UN Ambassador TS Tirumurti said the practice of several UN members labelling terrorism into categories such as racially motivated, violent extremism and right wing extremism, will take the world back to the pre-9/11 era
World
Pakistan and the IMF had signed a $6 billion deal in July 2019 but the programme was derailed in January 2021 and restored briefly in March, 2021 before again going off the track in June, 2021.