Kushner says Mueller probe damaged U.S. more than Russia did
NEW YORK (Reuters) - White House advisor and President Donald Trump's son-in-law Jared Kushner said on Tuesday that Robert Mueller's special counsel investigation of Russia's role in the 2016 election harmed U.S. democracy more than Moscow's interference did. 'You look at what Russia did, buying some Facebook ads to try to sow dissent and do it, and it's a terrible thing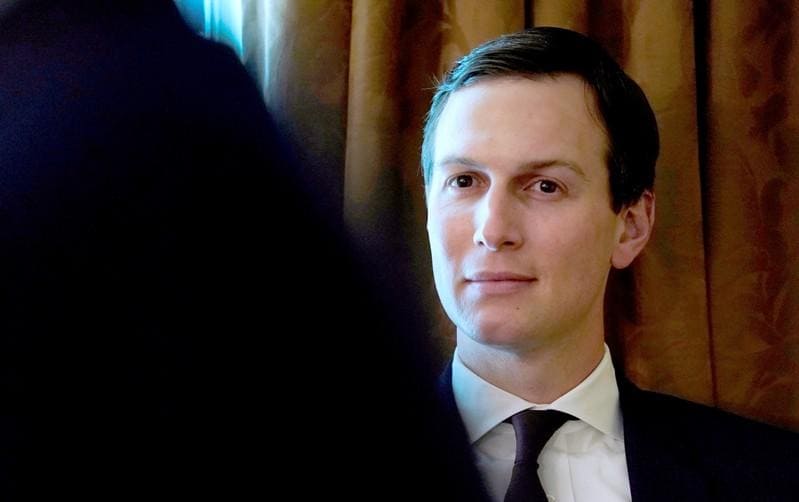 NEW YORK (Reuters) - White House advisor and President Donald Trump's son-in-law Jared Kushner said on Tuesday that Robert Mueller's special counsel investigation of Russia's role in the 2016 election harmed U.S. democracy more than Moscow's interference did.
"You look at what Russia did, buying some Facebook ads to try to sow dissent and do it, and it's a terrible thing. But I think the investigations and all of the speculation that's happened for the last two years has had a much harsher impact on our democracy than a couple of Facebook ads," Kushner said at a Time magazine forum in New York.
Mueller, in a redacted report made public last week, found that Russia interfered in the 2016 presidential election "in sweeping and systematic fashion," favouring Trump over Democratic rival Hillary Clinton.
The Russians bought Facebook ads but the report also detailed other tactics such as hacking and leaking Democratic Party emails and outreach to the Trump campaign, including a meeting with Kushner and other campaign officials.
Democrats in Congress are debating whether to start impeachment proceedings against Trump for possible obstruction of justice.
The president and leaders in the Republican Party say the report vindicated Trump. Mueller outlined multiple instances where Trump tried to thwart the probe. The special counsel did not conclude that Trump had committed a crime but neither did he exonerate the president.
Mueller also did not conclude that there was a conspiracy between Trump's campaign and Russia.
"Great interview by Jared. Nice to have extraordinarily smart people serving our Country!" Trump said on Twitter, linking to Time's video of Kushner's appearance.
Kushner said the Trump campaign was unaware of the scope of Russia's efforts, saying, "the notion of what they were doing didn't even register to us as being impactful."
The report detailed multiple Russian contacts with the Trump campaign, many of them reported by the media over the past two years.
"When the whole notion of the Russian collusion narrative came up, I was the first person to say I'm happy to participate with any investigations. I thought the whole thing was kind of nonsense, to be honest with you," said Kushner, who was interviewed by Mueller's investigators.
The Russians created and maintained fake social media personas posing as Americans to influence the election, and bought Facebook ads to reach more people, the report found.
"I think they said they spent about $160,000," Kushner said. "I spent about $160,000 on Facebook every three hours during the campaign."
(Reporting by Daniel Trotta; Editing by Alistair Bell)
This story has not been edited by Firstpost staff and is generated by auto-feed.
Find latest and upcoming tech gadgets online on Tech2 Gadgets. Get technology news, gadgets reviews & ratings. Popular gadgets including laptop, tablet and mobile specifications, features, prices, comparison.
Business
(Reuters) - Budget airline easyJet on Wednesday reported a bigger loss for the first half as it took a 160-million-pound hit ($199 million) from failed fuel hedging as the COVID-19 pandemic brought global air travel to a virtual standstill. The London-listed company reported a pretax loss of 353 million pounds for the six months ended March 31 from a loss of 272 million pounds last year. Revenue rose 1.6%, though easyJet took a hit from strikes in France, and storms Ciara and Dennis.
Business
FRANKFURT (Reuters) - Bayer AG on Wednesday said it agreed to settle U.S.
Business
KHARTOUM (Reuters) - Sudan will create a trade financing fund with a portfolio of $2 billion to aid the import and export of key commodities such as wheat, the Finance Ministry said, as the supply of foreign currency in circulation dwindles. Sudan's economy is at risk of freefall, hammered by an inflation rate of more than 100% and frequent shortages of bread, fuel and medicine. The country's currency has also fallen to a record low of 150 Sudanese pounds to the dollar on the black market compared with 55 at the official rate