Kurdish representatives in Syria refuse to attend Russia peace talks following Turkey's offensive against Afrin
Authorities in Syria's Kurdish autonomous region said on Sunday they would not attend peace talks in Russia's Sochi next week because of Turkey's offensive against the Kurdish enclave of Afrin
Beirut: Authorities in Syria's Kurdish autonomous region said on Sunday they would not attend peace talks in Russia's Sochi next week because of Turkey's offensive against the Kurdish enclave of Afrin.
"We said before that if the situation remained the same in Afrin we could not attend Sochi," regional official Fawza al-Yussef said. Rebel backer Turkey is one of the sponsors of the talks in the Black Sea resort on Monday and Tuesday, along with Damascus allies Russia and Iran.
Turkey's military offensive in Afrin "contradicts the principle of political dialogue", Yussef said.
Turkey launched operation "Olive Branch" on 20 January against the Syrian Kurdish People's Protection Units (YPG) militia in Afrin, supporting Syrian opposition fighters with ground troops and air strikes.
Ankara says the YPG is a "terrorist" offshoot of the outlawed Kurdistan Workers' Party (PKK), which is proscribed as a terror group by Ankara and its Western allies.
The Sochi talks come after multiple failed rounds of UN-brokered talks to end Syria's seven-year war.
On Saturday, Syria's main opposition group, the Syrian Negotiation Commission, also said it would not attend the negotiations. More than 340,000 people have been killed and millions displaced since Syria's war began in 2011.
The conflict began with the brutal repression of anti-government protests, but has since evolved into a complex war including jihadists and foreign powers.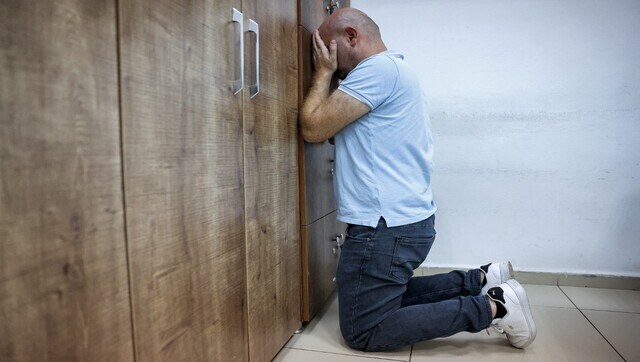 World
Around 30,000 people are thought to have been held at Sednaya prison since the start of the conflict in Syria, and only 6,000 prisoners were released
World
As many as 150 people were on board the small boat that sank off the Syrian port of Tartus, some 50 kilometres (30 miles) north of Tripoli in Lebanon, from where the migrants set sail. At least 20 people have been rescued