KP Sharma Oli picked as next Nepal prime minister by CPN-UML, says senior party leader
The CPN-UML picked party chairman KP Sharma Oli as the next Prime Minister of Nepal, a senior leader of the party said, over two months after the successful conclusion of historic parliamentary polls
Kathmandu: The CPN-UML picked party chairman KP Sharma Oli as the next Prime Minister of Nepal, a senior leader of the party said, over two months after the successful conclusion of historic parliamentary polls. Oli, 65, served as the country's prime minister from 11 October, 2015 to 3 August, 2016.
He is known for his pro-China stance. A Standing Committee (SC) of the party held in Lalitpur named Oli as the prime ministerial candidate as he is also the UML's  Parliamentary Party leader, Surendra Pandey was quoted as saying by The Kathmandu Post.
The Left Alliance of the CPN-UML, led by Oli and CPN-Maoist Centre, led by Prachanda, had in December secured 174 seats in the 275-member parliament in the historic provincial and parliamentary polls that many hope will bring much-needed political stability to the Himalayan nation.
It had also secured an overwhelming majority in the upper house of parliament with 39 seats, paving the way for the leftist alliance to form the country's next government. The UML leaders also discussed the party unification with the CPN (Maoist Centre) during the meeting, the report said.
Following an intra-party discussion of both the parties, a meeting of the Party Unification Coordination Committee (PUCC) is scheduled to be held later on Wednesday, it said. The PUCC meeting is likely to take a final decision regarding the party unification. The PUCC of the left alliance was formed to discuss the merger of the two parties.
Find latest and upcoming tech gadgets online on Tech2 Gadgets. Get technology news, gadgets reviews & ratings. Popular gadgets including laptop, tablet and mobile specifications, features, prices, comparison.
India
The Indian Army said in a statement on Monday that the soldier, identified as Wang Ya Long, will be returned after completing formalities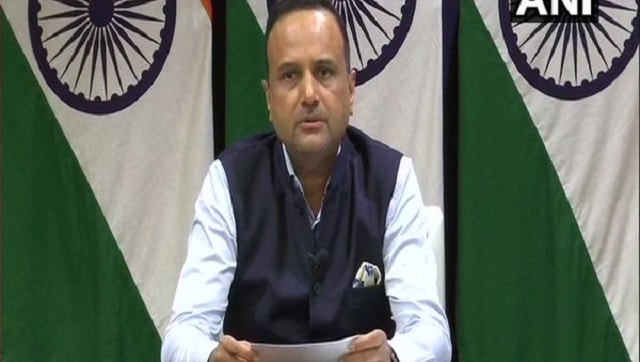 India
The comments by MEA spokesperson Anurag Srivastava came in response to China's contention that it "does not recognise" the UTs of Ladakh, as well as the state of Arunachal Pradesh
Sports
Morey departed of his own choice after guiding the Rockets basketball operations since the 2007-2008 season, making the decision after the Rockets were beaten in the second round of the NBA playoffs in the Covid-19 quarantine bubble in Orlando.